SPECIAL REPORT: Army Quietly Exploring Electric Aircraft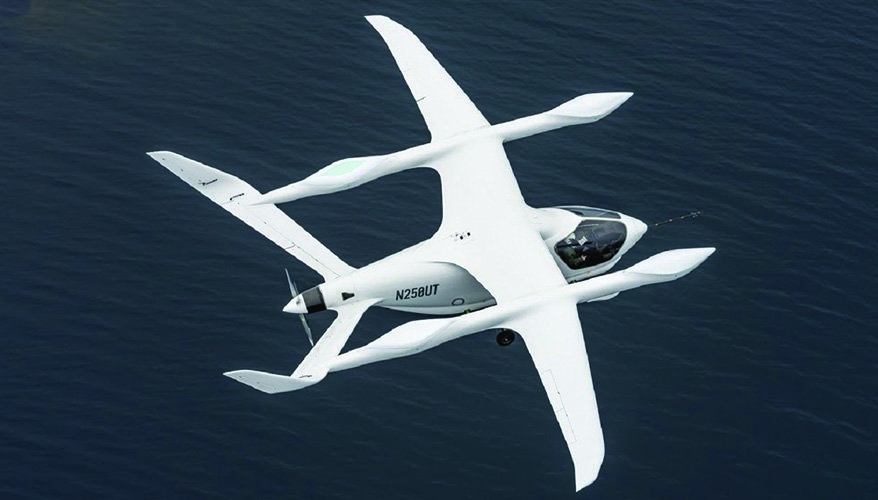 BETA ALIA 250C
BETA Technologies photo
This is part two of a three-part special report on eVTOL technology.
The Air Force has been the driving force of the military's electric vertical takeoff and landing efforts since piloting the vertical lift-focused Agility Prime program in 2020. But the Army is also keeping an eye on the technology.
The Army has had "pockets of activity in this technology area for quite some time," David Friedmann, an aerospace engineer with the Army Combat Capabilities Development Command Aviation and Missile Center's Technology Development Directorate, said in an interview.
It wasn't until about two years ago, however, that the service began to take what Friedmann called a comprehensive look at the technology.
The Army's approach to eVTOL has been one of cautious investigation, largely focused on asking and answering the right questions.
"We're still in early days," Friedmann said. Initial efforts involved building a knowledge base of the right people, the right companies and lots of data.
"We've started a lot of internal analysis to give it a hard look, figure out where does it fit, [and] where can [it] actually benefit us?" he said. "I don't think we have a lot of answers yet. We have lots and lots of questions."
Among them are concerns about safety, reliability, battery weight and thermal management of electric systems, Friedmann said.
Air worthiness is another "big lingering question," said Army pilot Lt. Col. Wes Ogden. "How is the [Federal Aviation Administration] going to treat electrical propulsion and electrical energy storage for all of these eVTOL providers? … Is it safe? Is it reliable enough to be able to allow it to fly in the national airspace?"
Ultimately, Friedmann said all questions need to answer one big one: what is the best technology for acquiring a capability?
The Army's constant pursuit of state-of-the-art technology is one of three things that led it to eVTOL, Friedmann said. The other two, alignment with policy guidelines such as government climate goals and opportunities with industry partners, "really came together at the same time," he said.
"There's always a need in aviation for better speed, more payload, more range, better efficiency, lower cost," he said. "But there's the opportunity as well with the emerging industry. There's all this money being poured into it in the private sector," and with further support from partners, "[it] seemed like we ought to take a look at the technology and see what it can do for us."
Partnerships with NASA, the FAA and Agility Prime have lent "needed support, because none of us individually has the resources to stand up a whole new type of technology field," Friedmann said.
Ogden said working with AFWERX, a technology directorate of the Air Force Research Laboratory and the program behind Agility Prime, has allowed the Army to "take advantage of a lot of their knowledge base … as well as their ability to set up some of these larger scale demonstrations that they have going on between several eVTOL providers and in Air Force units." The partnership has also ensured the
Army's specific requirements are heard and considered during development, he added.
While the Army may not be leading the eVTOL effort, they're not just sitting in the passenger seat.
In July 2022, Ogden became the first Army aviator to fly an electric aircraft. Flying BETA Technologies' ALIA 250C, the approximately 90 minute flight was intended to evaluate the aircraft's potential for personnel and cargo transportation missions, an Army article stated.
While piloting the ALIA, Ogden wasn't thinking about the weight of history — he said he was thinking about how similar it was to flying an airplane.
"What struck me is that it was very, very simple," he said. "The electrical systems were very simple and very easy to understand."
His experience "translated very, very well," a positive for eVTOL that could allow the military to leverage experience from a current pool of pilots and transition quickly to electric operations, he said.
Other perks of the technology the Army has recognized include its potential for reduced operational energy, lower costs and simplified maintenance.
"So, at first blush it looks like there's a lot of potential to reduce the maintenance requirements on some of these aircrafts as we transition," Ogden said.
Freidmann said that as an engineer, he has approached eVTOL with a healthy dose of realism. Further understanding of how it will be used and integrated is needed, but it's also "a very interesting, new technology set," he said. "It's really about finding answers, asking the right questions, and making sure we do the right thing as the Army." ND
Part 1: Electric Engines Propelling Military into New Age of Aviation
Part 3: Air Mobility: The Buzz in Paris
Topics: Emerging Technologies