JUST IN: Ukraine Countering Advanced Russian Tech with Western Aid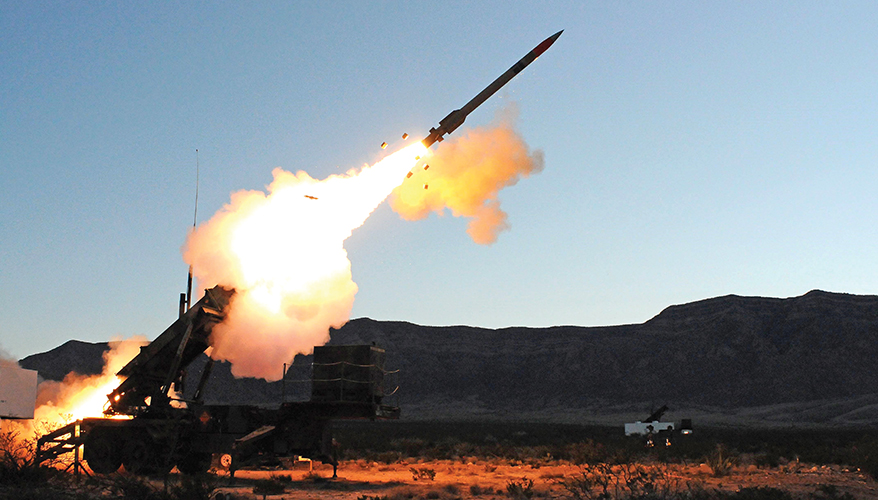 Army photo
HUNTSVILLE, Alabama — Since the start of Russia's unprovoked invasion, Ukraine has faced increasingly sophisticated Russian weapons and technology, but Western aid is helping Ukraine find ways to counter Russian weaponry, a Ukrainian officer said.

Speaking through a translator via Zoom, Maj. Gen. Igor Chepkov delivered a presentation to the National Defense Industrial Association's FUZE/FFC/DEMIL conference Sept. 27 describing the advanced weaponry and technology being utilized against Ukraine by Russia, illustrating the daily and increasing obstacles Ukrainian forces are up against.

Through a series of slides, Chepkov showed Russian weapons and their capabilities, but also countermeasures, and the role Western aid has played in Ukraine's defense.

While Chepkov didn't go into specifics about which U.S. weapons were used where and how, he did mention the Patriot missile defense system and the Javelin anti-tank weapon system, saying they offered "increased capability" against complex Russian weapons.

He said the Patriot system has been effective against the Russian Kinzhal missile, a Russian hypersonic air-launched ballistic missile.

"Our experience in using the Patriot air defense systems" has provided "very high reliability in terms of defense against the Kinzhal," he said. "Thanks to the Patriot … our capital city Kyiv is pretty much well-defended against those Kinzhal missiles."

In May, the Ukrainian Air Force posted on the messaging service Telegram that Ukraine had downed a Kinzhal missile using the Patriot system.

The Defense Department announced in December 2022 that the United States would provide a Patriot battery to Ukraine as part of a $1.85 billion security assistance package. To date, the United States has provided nearly $44 billion in military aid, including munitions, tanks and missile defense systems.

Ukrainian soldiers trained on the Patriot system during a 10-week training course at Fort Sill, Oklahoma, earlier this year. Army Brig. Gen. Shane Morgan, commander at Fort Sill, said the Ukrainian soldiers were "impressive and absolutely a quick study due to their extensive air defense knowledge and experience in a combat zone," National Defense reported in March.

Chepkov said Ukrainian civilians know the specific sound of a Patriot system launching, "and we are again very thankful to the people in the government of the United States for their support."

Chepkov also said between Ukraine's own capabilities and assistance from allies such as the Javelin system, Ukraine was able to achieve a "new level of anti-tank warfare" in the early stages of the invasion.

Chepkov also mentioned "U.S. artillery samples," saying that, while unable to provide specific examples, they have had a "huge impact" on Ukraine's offensive capabilities and have been a "huge breakthrough."

One slide compared artillery capabilities between Russia and Ukraine in terms of range and precision, tracing "a huge increase in our own capabilities" thanks to the "western artillery given to us by our partner. We are very thankful for that."

While he emphasized the impact of Western aid, paired with the resiliency and determination of the Ukrainian people, he also painted a harrowing picture of Russia's technological advancements and complex weapons, which are only growing in complexity.

Chepkov is the head of the Central Scientific Research Institute of Armament and Military Equipment of the Armed Forces of Ukraine, where his job is to study Russian armaments for vulnerabilities, as well as solutions and new software, he said.

In studying and comparing Russian solutions being used from last year to this year, "you can see that there is enhancement in their capabilities and really good improvement within their defenses, especially from … the tanks," he said.

More than 20 slides detailed various armored weapons, UAS strikes, landmines, tanks, cruise missiles and new technology such as small-sized adaptive antenna arrays in "kamikaze" UAS, advanced radars for jamming signals, advanced communication equipment and electronic warfare capabilities being used by Russia.

Strike drones using "modern design solutions," advanced homing and targeting location technology and artificial intelligence used in UAS are just a few of the technological advancements Ukraine is facing from Russia, Chepkov said.

The slides laid out advantages posed by Russian weapons, but in some cases also presented Ukraine's countermeasures. For example, technology used in Russian electronic warfare systems "are capable [of] providing efficient electronic countermeasures against both land and aerial communication and information transmitting systems that use contemporary kinds of signal modulation/multiplexing, including spread-spectrum and frequency hopping technologies," one slide read.

Successful countermeasures, the slide continued, would utilize counter-interference for both communication and information transmitting systems providing signal-hiding [global navigation satellite system] receivers equipped with [controlled reception pattern] antennas.

The ability to discover and enact successful countermeasures has been impacted by Western aid, Chepkov said.

"I would like to thank the governments and the people of the United States of America for their unprecedented level of support in our fight for … Ukrainian people, for democracy and freedom," he said.
A "powerful army, modern armaments and military equipment are guarantees not only of our common victory, but also the strongest diplomatic argument and peaceful process," he added.
Topics: Global Defense Market