Marine Corps Seeking Intel on Reconnaissance Vehicle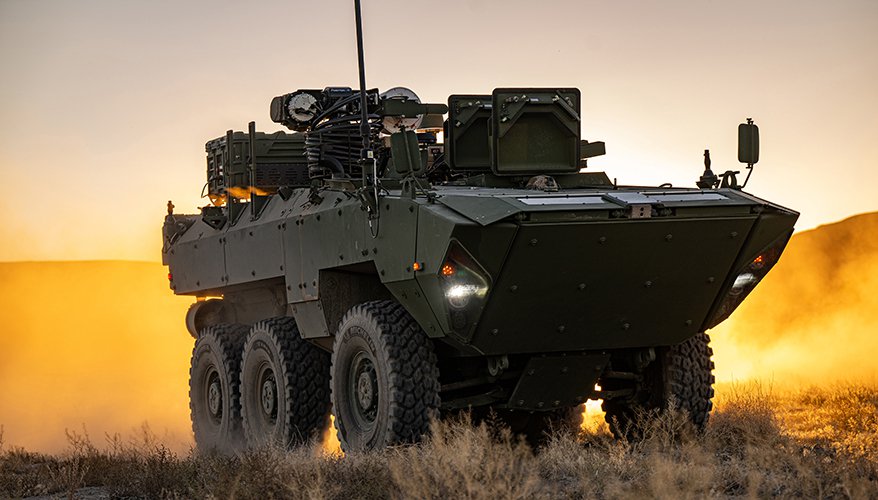 Textron's prototype ARV.
Textron image
The latest update to the Marine Corps Force Design 2030 modernization plan highlights the service's transition of light armored reconnaissance battalions to mobile reconnaissance battalions, which will require a mix of aerial, sea and land systems.
One potential system is the Advanced Reconnaissance Vehicle, which is currently in the evaluation process as the service contemplates its requirements.
Originally conceived as a replacement for the Light Armored Vehicle, or LAV — which has been in service since the 1980s and is slated for retirement by the mid-2030s — the ARV isn't mentioned in the 2023 Force Design 2030 update, raising questions about the role it might play in multi-domain reconnaissance.
Lt. Gen. Karsten Heckl, deputy commandant for combat development and integration, said, "There is a requirement for some type of LAV replacement, we know that for sure. The solution is probably going to be different for different [areas of operations], will be different for different" Marine Expeditionary Forces, he told reporters in June.
For example, a ground vehicle would be of use to Marine units in Europe, Africa and the Middle East, but less so in the Indo-Pacific, he said.
"Right now, we have several preliminary designs going forward," he said. "We're in competition with three vendors. And we will downselect based on what the operational need is for the fleet."
Brig. Gen. Stephen Lightfoot, director of the service's Capabilities Development Directorate, noted that the service is looking at a combination of systems to meet reconnaissance needs.
"We're looking at ultralight vehicles; we're looking at light vehicles; we're looking at potentially light armored vehicles, and that's where the ARV comes in," he said in a Force Design 2030 update media call.
"Small [unmanned aerial systems] and loitering munitions would be able to come off of some of these vehicles, and we'd have the ability to do" command and control, he added. "So, I think that it's certainly not just simply an LAV replacement, it's a family of systems to give us a much greater capability forward, particularly in the littorals."
Heckl said: "Whatever this thing ends up being, whichever one we end up selecting … it's going to be another node in the sense/make sense ecosystem all the way to the tactical edge. And it's going to be an important component of that."
The Corps is currently experimenting with multiple ARV variants, referred to as a family of vehicles. The first variant is the Command, Control, Communications and Computers/Unmanned Aircraft Systems, or C4/UAS, version.
In 2021, the Marine Corps selected Textron Systems and General Dynamics Land Systems to design and develop ARV prototypes, both of which were delivered to the service in December 2022, marking the beginning of the "formal government evaluation process," a Congressional Research Service report on the ARV program said.
BAE Systems delivered a third ARV prototype to the Marine Corps in January for testing, a company release said.
The ARV prototypes developed by Textron, General Dynamics and BAE vary in specific capabilities and design while simultaneously meeting Marine Corps requirements, according to spokespeople from the three contractors.
Textron released its Alpha ARV prototype in 2021. Since then, it has been tested, modified and redesigned, leading to Textron's current "lower risk" C4/UAS variant, the Cottonmouth ARV, according to a company release.
"We didn't take something that currently existed. We knew what the Marine Corps' requirements were at that time, and we spent our own money and developed a prototype," David Phillips, senior vice president of Textron's Land and Sea Systems businesses, said in an interview.
"We took it out to the Nevada Automotive Test Center, and we tested it against the same operational profiles that the Marines were going to test in this phase of the program," Phillips said. "We did all that before we got the contract, and then learned and then put all that into our second-generation prototype, which is what we delivered to the Marines in December of 2022."
Phillips said one of the most important parts of designing the ARV was the development of a systems integration lab, which "replicates the vehicle and acts like another vehicle communicating with the vehicle.
"The Marines refer to [the ARV] as their battlefield quarterback," he said. "It has got to be able to take sensor data from other vehicles within the battalion, but also other assets that the Marines have on the battlefield — like unmanned aircraft systems, boats — anything that's collecting information has to come back through that vehicle, which then disseminates information to other vehicles, as well as their tactical operations command, back to the mothership and then to higher headquarters."
Textron's Cottonmouth ARV prototype was specifically designed to meet the Corps' requirements, focusing on swim speed, durability and weight, he added.
The most notable thing about Textron's prototype is its "clean sheet design," meaning that it was designed and developed from scratch as opposed to modifying an already existing vehicle, he said.
"We determined that the only way [to meet the highest of the Marine Corps' requirements] was to develop a vehicle from the ground up that would be focused on swim speed, stopping distance in the water [and] durability," he said.
General Dynamics Land Systems' ARV prototype emphasizes the importance of integrating next-generation capabilities and technology into more conventional vehicles, according to the company's director of business development for Marine Corps and Navy programs Phil Skuta. The prototype offers enhanced mobility and communications systems, he said in an interview.
"The ARV connects to an array of on-board and off-board sensors, plus uncrewed aerial systems, and in the future we think it can also connect to our ground robotic systems," Skuta said. "It is highly mobile on land and in water. It allows Marines to sense and communicate like never before."
General Dynamics' ARV was designed to integrate sensors into a sensing network, allowing it to be a part of what the Marine Corps calls the overall kill web, "to be able to sense, communicate, find the enemy and then be able to address the enemy, whether it's with a weapon or some type of additional asset," Skuta said. "We assimilate that information, fuse it together, and then we enable the Marines — not only on the ARV, but in their reconnaissance formations — to make decisions and act in a very timely manner against the enemy."
General Dynamics can rapidly deliver their ARV through its "state-of-the-art manufacturing facility. We have hot production lines right now. We have capacity to expand those production lines when the Marines want to start producing this vehicle. … We continue to invest in that all-important infrastructure, so you have a very modern, efficient production facility which will enable you to produce a very high-quality product," Skuta said.
As the prototype phase approaches completion, General Dynamics has already begun to develop a digital training program for the ARV, inspired by the modern gaming environment.
This digital training system, or DTS, provides vehicle operators, maintenance instructors and students "an immersive, gaming-type teaching/learning solution. Users have the ability to virtually explore systems' model-based, simulated digital twins through any device, such as a tablet, phone or computer," Skuta said in an email.
"DTS is in use and will be deployed to support the ARV as an instructor-led training solution, connecting to all variant platforms to create a fully connected, live digital twin," he continued.
The system is also designed to align with the Marine Corps' Project Tripoli live, virtual, constructive training environment. Marines will eventually "be able to train on a real or virtual ARV and be connected to other ARV operators globally," Skuta said.
BAE Systems has taken a different approach. Instead of starting from scratch, the company developed a prototype based off its already-in-service Amphibious Combat Vehicle by integrating the electronics and drone capabilities into a modified reconnaissance design, the ACV C4/UAS.
Garrett Lacaillade, vice president and general manager of amphibious vehicles at BAE, said the ACV C4/UAS offers a wide range of modern capabilities designed specifically to support the needs of the Marine Corps, both current and future.
"We believe the ACV is a fundamentally sound, survivable, highly mobile and full ship-to-shore capable platform," he said in an interview. "Anything you could think of putting on it from a mission package standpoint, BAE Systems believes this is the vehicle to do it all for the Marine Corps."
The ACV C4/UAS was designed to showcase all the different types of technological capabilities that can be integrated into the vehicle, Lacaillade said.
"We have given the Marine Corps what we like to think of as the Swiss Army knife of amphibious warfare," he said. "And so, this is all about figuring out what other technology we can put on the platform. Most of this technology right now is all around the ARV requirements set, and we are demonstrating and testing the integration and usage of each one of those technologies."
Still, questions remain about the service's requirement for an ARV and how many vehicles would be called for under the latest iteration of Force Design 2030, which required the establishment of a program manager for mobile reconnaissance to synchronize the "sun-down of the family of light armored vehicles" and the fielding of new systems. (For more on the Marine Corps' new reconnaissance strategy, see page 22)
Stephen Bowdren, program executive officer for land systems at Marine Corps Systems Command, said during a panel discussion at the Modern Day Marine conference in June that there are still many questions to answer before a decision is made on the ARV.
"The Marine Corps will use the test results from our competitive prototyping efforts along with the ACV study to determine the way ahead for Marine Corps reconnaissance capability," he said. ND
Topics: Tactical Wheeled Vehicles