JUST IN: AUKUS Partners Advancing on AI, Autonomy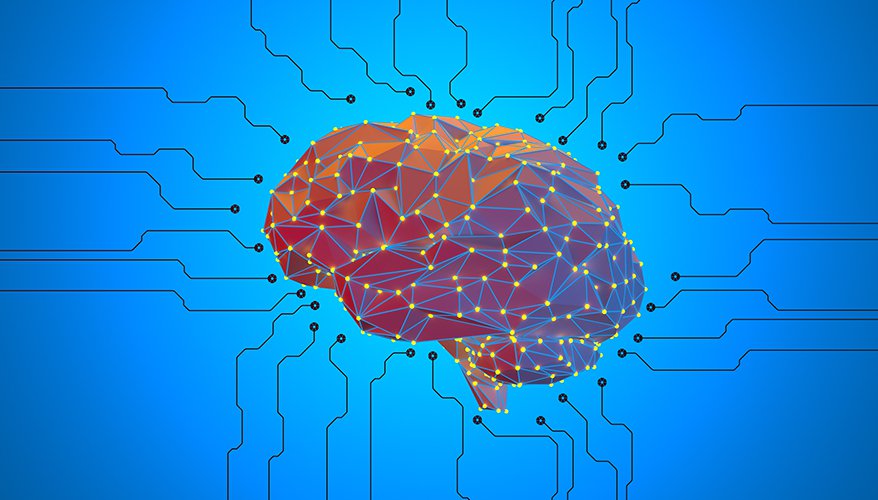 Australia, the United Kingdom and the United States are making key inroads in the areas of artificial intelligence and autonomy as part of their collaboration through the AUKUS security partnership, an Australian official said Sept. 20.

While Pillar 1 of AUKUS — to provide Australia with nuclear-powered submarines — has garnered most of the headlines, the three nations are also collaborating on Pillar 2 activities, which would see the partners develop "advanced capabilities" together.

"To date, Pillar 2 activities have been coordinated among the three governments by means of working groups," according to a June Congressional Research Service report. The report said eight such groups are currently active, focused on the following areas: undersea capabilities; quantum technologies; artificial intelligence and autonomy; advanced cyber; hypersonic and counter-hypersonic capabilities; electronic warfare; innovation; and information sharing.

Artificial intelligence and autonomy in particular are some of the most important technology areas the AUKUS partners are pursuing, Tanya Monro, Australia's chief defense scientist, said during a Center for a New American Security event.

"Autonomy — taking the human from danger, having the ability to deliver strategic surprise — that, for me, is going to change the calculus of deterrence and conflict," Monro said. "And I think we've only just seen the beginning."

Through Pillar 2 of AUKUS, the three nations have made advances "in being able to bring our AI and automated systems together … not separately manage and control autonomous systems side by side, but pass over control between our autonomous systems," she said. That creates key asymmetries, "because it allows us to really embrace that shift from platforms being themselves the deliverer of effects, to platforms being essentially data systems that can be integrated."

Monro credited the "nearly 70 years" of science and technology cooperation Australia has enjoyed with its so-called Five Eyes allies — the United States, the United Kingdom, Canada and New Zealand — as paving the way for AUKUS. "That science and technology cooperation between like-minded nations has a very strong foundation, and what AUKUS Pillar 2 allows us to do is to pull that thread through to capability advantage."

One challenging aspect of Pillar 2 is that it is "somewhat more diffuse and amorphous than Pillar 1, which is easier to get your head around — harder to deliver, but easier to get your head around," she said. "In Pillar 2, it's been extraordinary watching our three nations bring together their experts — not just their scientists, but the user community as well — to come together to really understand where we have relative strengths, and where we can really lean into enhanced mutual reliance. This has given us clarity on what we can do together, what we're best bringing to the party and where we need to focus."

Initially, the Pillar 2 working groups were structured "along technology lines … rather than along the lines of warfighter needs," she said. What the partners are paying "significant attention" to now is "how do we get to … the problem statements, the requirements from each of our three operational headquarters at the fore, and make sure that that technology development done under each of those working groups aligns with our warfighters' highest priority problems.

"That has been a bit of a forcing function for winnowing down what we do," she continued. "One of the challenges Pillar 2 will always have is, I think, in the medium term to long term, the biggest impact we'll have on deterrence or the calculus of conflict will be disruptive technology."

From having "uncrewed submarines that can lurk and threaten to deliver effects" to "having ways of making an adversary question their own decisions," those technologies "are slightly more amorphous and less tangible than a big, shiny submarine," Monro said. "By its very nature, we have to be very deliberate about what we conceal and what we reveal, and I think AUKUS gives us a really powerful new way to do that — not as nations, but together."

Another challenge is export controls such as the U.S.'s International Traffic in Arms Regulations, she said. This year, several bills have been introduced in Congress to address the potential issues such regulations could cause AUKUS cooperation.

"There's no question that if the congressional changes — and the respective changes in each of our AUKUS nations — needed" to address export controls "go through, that will be the biggest shift we've experienced in our ability to operationalize our alliance," Monro said.

"The fact that we all work in different ways, in different systems, at different scales, with different financial years, is not necessarily a bad thing," she said. "And really what I've observed has been critical to get some of the momentum into AUKUS Pillar 2 has been not seeing it as a bolt-on; not seeing it as some new, separate activity, but actually seeing it as a way of getting after things that are priorities for each of our nations. And that, for me, is part of the shift that's helping us now get some momentum."

Monro said she is "really proud of the teams and the way … the AUKUS working groups have eliminated the boundaries between our nations in terms of trust and collaboration, and some of the congressional changes that we're hoping will push through will, I think, then make it possible for our industries, too, to augment each other, not just our warfighters and our scientists."

There will be "some announcements to come" regarding AUKUS Pillar 2, she added, but declined to provide more details. "I don't want to get ahead of our governments — that's very career-limiting," she said.
Topics: Robotics and Autonomous Systems, Robotics, Emerging Technologies, Global Defense Market, International