DSEI NEWS: State Dept. Official Asks Defense Industry to Chip In on AUKUS Capacity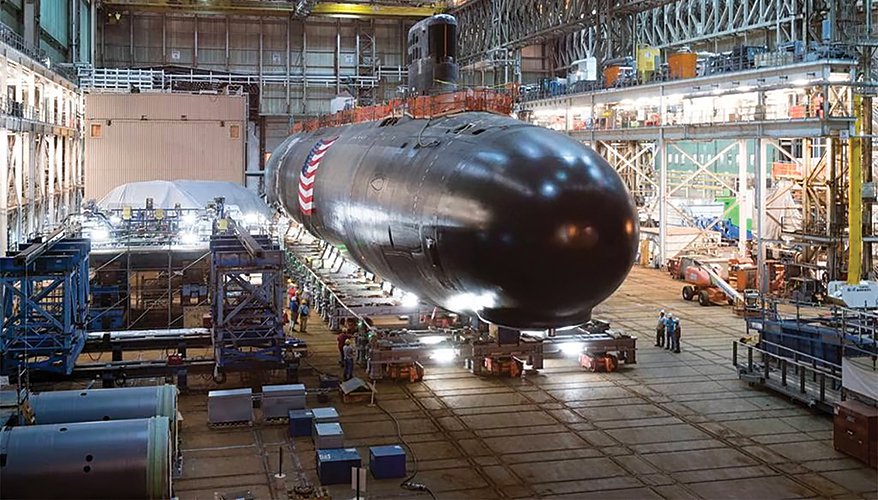 Navy photo
LONDON —
The AUKUS agreement, which will have the United States and the United Kingdom help Australia build nuclear-powered submarines, as well as cooperate on a host of other emerging military technologies, promises to kick off a new era of cooperation among the three allies.
But one of the unanswered questions is which of the three nations will pay for the industrial capacity, especially in regards to the submarine program.
A U.S. State Department official said industry should step up and invest its own funds to help the program.
"What we need from industry is some real investment in production capacity," Mira Resnick, deputy assistant secretary of state for regional security at the State Department's Bureau of Political-Military Affairs, said Sept. 13 during a panel discussion at the DSEI trade show in London.
"And when we're talking about bringing something from an idea to scale, we need faster timelines," she added.
AUKUS has two parts: the submarine program, and then a list of other technologies that includes hypersonics, quantum computing, cybersecurity and underwater robotics. Resnick did not specify which of the categories that needed further investment. However, there have been enduring questions as to how the United States and the United Kingdom can help Australia build new submarines when their shipyards are "right-sized" for their own programs.
Justin McFarlin, deputy assistant secretary of defense for industrial base development and international engagement at the U.S. Defense Department, agreed, and said he was glad Resnick was on the same page as him.
"I'm going to have to buy you a drink later," he said to Resnick. "Because I never thought I would hear the State Department talking to industry around investing in capacity. It's music to my ears because usually I'm doing my best to beat that drum," he said.
Resnick said along with industry investing its own funds to boost capacity under the agreement, defense companies should communicate to the government what it needs to make the right investments.
"Make sure that you are vocal about what you need from us in order to make those investments," she said. When industry sees risk in the program, the government wants to hear about it. "We need to understand vulnerabilities," she added.
The Biden administration has sent a legislative package to Capitol Hill to help pave the way for better cooperation among the three allies, she noted. The Senate version of the next National Defense Authorization Act has language that will do away with many of the International Traffic in Arms Regulations edicts that make tech transfer and the free flow of ideas more difficult.
McFarlin said companies that wish to participate in AUKUS "should lean forward in the foxhole. That means not waiting for us to tell you exactly what we want, because in some cases we don't exactly know."
If the government were to send out "very precise requirements" it would stifle industry's ability to innovate, he said.
"No, we don't have the ITAR restrictions lifted yet, but industry can start thinking about the future ... and how you can collaborate across the three nations," he said.
Topics: Global Defense Market, International