New Tactical Batteries Could Improve Mission Readiness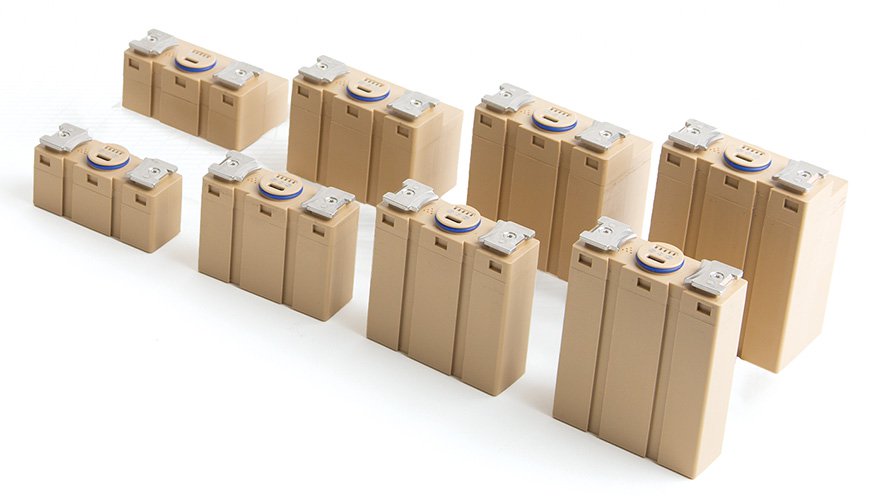 Xentris Wireless photo
ARLINGTON, Virginia — Xentris Wireless recently introduced a tactical universal battery series that allows warfighters to have one type of battery that can power a variety of handheld devices.
The Small Tactical Universal Battery series, or STUB, is the first military battery with a built-in USB-C connector and USB Power Delivery fast charging technology, designed to solve the problem of too many device-specific batteries carried by troops, a company official said.
"Having one type of battery that is common amongst the handheld electronic devices improves mission readiness, improves the logistical tail and decreases overall program costs," Christopher Whetstone, director of product line management and STUB program manager at Xentris, said in an interview.
The Defense Department is currently working to standardize batteries and improve the battery supply chain to "ensure America's clean energy future," which is essential for "military capabilities and national security," a June department news article stated.
The batteries are available in eight sizes, all with a common mechanical and electrical connection interface for "unmatched scalability and interoperability," and are intended for applications such as GPS systems, night vision devices, powered weapon rails, radios, surveillance systems and sensors, ranging and targeting systems and mine detectors, according to a Xentris product brief.
Another key feature of STUB is the electronics, Whetstone said.
"STUB was designed with the latest in fast-charge technology called USB Power Delivery, which is the same technology found in your smartphone or laptop computer," he said. "This will allow the warfighter to charge their batteries at a faster rate for mission readiness and the advantage of using any commercial-off-the-shelf certified USB-C charger to charge STUB."
STUB can reduce soldiers' workload as well as reduce the "erosion of physical and cognitive performance caused by such weight, plus bringing something familiar in the way of USB-C charging," Whetstone said.
"STUB is ready to be fielded now," he said. "Throughout the development of STUB, we have been working with device [original equipment manufacturers] to integrate as their power source, and one of those devices will be fielded in [fiscal year] 2024," he said.
The company did not have any contracts with the military at press time. ND
Topics: Energy