JUST IN: China Winning the Global 5G Battle, Says SOUTHCOM Commander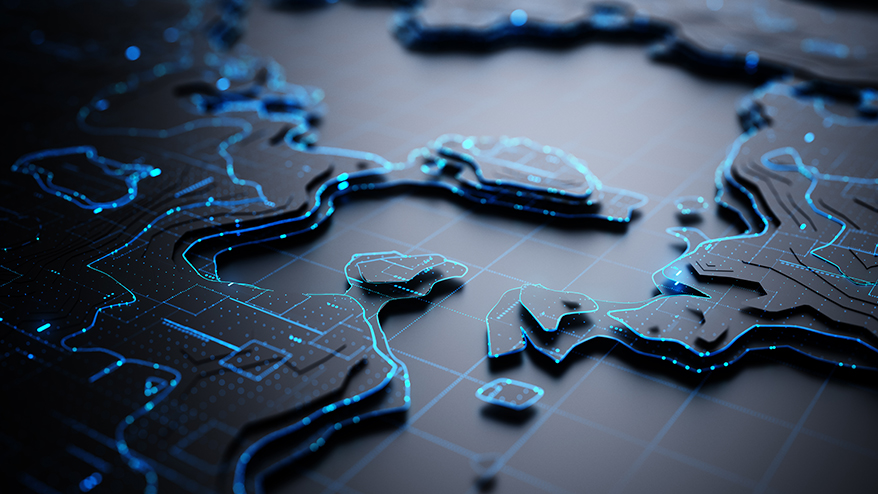 iStock illustration
China continues its military and economic growth with an eye toward eclipsing the United States as the world's leading power. While the United States needs to invest in military modernization to deter China, it also needs to become a big player in the 5G wireless network industry, the commander of U.S. Southern Command said.
Army Gen. Laura Richardson said that China's current strategy to outcompete the United States lies in investing in critical infrastructure.
"What the People's Republic of China is doing looks like investment, but really, I call it extraction," Richardson said at a panel hosted by the Center for Strategic and International Studies on Aug. 4.
Richardson said that China is currently outcompeting the United States in the wireless network market, specifically with 5G technology. "Five countries have the PRC backbone for 5G. Twenty-four countries have the PRC 3G or 4G backbone," she said. And what usually happens is that countries with older technology "are offered almost a zero-cost upgrade to the 5G," she added.
"When you are desperate for help, you're going to turn to whoever's there. Someone throws you a rope, you don't necessarily look at who's giving you the rope," Richardson continued. "You just grab it. We need to have alternatives to the PRC, and if we're not there competing, then they're going to choose that. It's not a matter of choice. They're going to have to take it."
The United States must be able to offer alternative methods, companies and options that provide 5G network access for other countries to be able to select so they do not have to rely on China's backbone for 5G.
"That's where we're getting outcompeted by the Chinese right now," she said.
Information sharing between military allies utilizing a 5G network is absolutely crucial, but what is even more crucial is relying on a network that is completely secure, she said.
The United States needs a wireless network "that is not a PRC network that we know has backdoors into being able to get information that we don't want the Chinese to have," Richardson said. "We've got to be able to continue with those [information sharing] agreements and continue working very seamlessly with our partners."
Richardson said that people must remember that China is a global force, not a strictly Indo-Pacific threat. China has been investing in critical infrastructure as a part of its Belt and Road initiative for a long time.
"They're in the deep-water ports; they're in space; they're in the globe," she said. "They're in my hemisphere; they're in my SOUTHCOM area of operations."
China's infrastructure investments in the Western Hemisphere are about five-to-seven years behind the investments China has made in Africa, she said. In particular, China is building capacity around the Panama Canal and the Strait of Magellan, which are strategic waterways.
"There's not a Chinese base yet in this hemisphere, but I see with all of this critical infrastructure investment with these [Belt and Road] projects that there could possibly be someday," she said.
Topics: Global Defense Market, International