BATTLEFIELD COMMUNICATIONS
Defense Innovation Unit Spinning Space Web for JADC2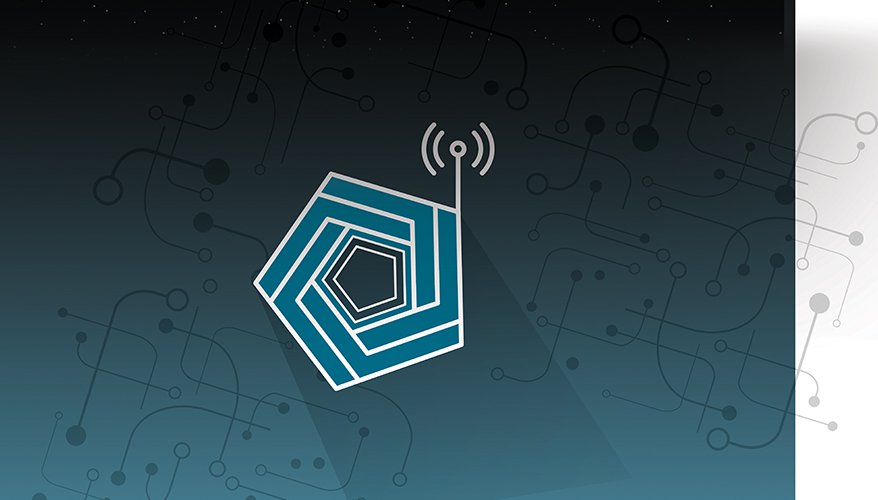 iStock illustration
On paper, the Defense Department's joint all-domain command and control initiative is clear: deploy sensors by land, sea, space and air; transmit sensor data to command centers for fusion, analysis and decision-making; then transmit data out to forces and weapons systems to act on a target.
For it all to work, enormous amounts of data need to move quickly. However, legacy communications networks lack the bandwidth.
Enter the Defense Innovation Unit's Hybrid Space Architecture program, which "seeks to provide global, ubiquitous and secure internet connectivity throughout the space domain for commercial, civil and military users, including international allies and partners," according to a July 2022 press release.
While the program could provide an array of uses and benefits, it would be critical to enabling JADC2, Hybrid Space Architecture Program Manager Rogan Shimmin said in an interview.
"There's a lot of different efforts within the government trying to figure out what the JADC2 puzzle is," he said. "I would interpret that they're still designing the puzzle. They're figuring out what picture they want the puzzle to present, whereas we're actually starting to build the pieces."
Regardless of what the puzzle looks like, there is consensus about some of the pieces needed. There will need to be some sort of dynamic mesh network to interconnect nodes and platforms that don't currently talk to each other. And space will be the critical domain for collecting and transporting data, he said.
The original motivation behind the Hybrid Space Architecture program, Shimmin added, was that current systems could not transmit all the data being generated by intelligence, surveillance and reconnaissance constellations — there are limited numbers of ground stations and narrow windows when satellites pass over and can transmit.
"And it can be hours before it's back over ground station," he said. "And you've only got a three-to-five-minute window as the satellite passes overhead to download all your data. Some vendors said they were only able to download about 2 percent of data."
The duty cycle of satellites is only increasing, which generates even more data to transmit, he said.
The commercial sector has been making giant leaps in space-based communications with systems like Starlink, Telesat and OneWeb, he said. "The commercial space industry is making this reality something that had been considered impossible even in military circles," he said.
The government has been trying to catch up with efforts like the Space Development Agency's Proliferated Warfighter Space Architecture, he said.
"But that is going to be military owned, military operated, military sustained," he added. "It's going to end up as basically like another GPS program office with decades of sustainment ahead of it."
Given how much open-source commercial ISR data there is now, it made sense to pursue commercial communications solutions, he said.
DIU identified four domains for hybrid space. First is the transport layer, which includes physical links and software-defined routing. Next is data capture, "which will be ISR constellations, and how that raw data can then be fused into useful … remote sensing products," he said.
The third domain is cloud, "because some of these cloud providers now are looking at the space industry and the amount of growth that's going on and pushing some of the store and compute to the edge, which sometimes means wearables for the tactical warfighter. And sometimes that means storing compute on satellites in orbit," Shimmin said.
The fourth domain is cybersecurity, which is a growing concern as much of the communications technologies are moving from hardware defined to software defined, he added.
DIU issued its initial Hybrid Space Architecture solicitation in October 2021.
"We had 136 submissions, which was an unusually big number for DIU," he said. "But what was even more unusual about it is that 135 of them were really good submissions. Industry had clearly been doing a lot more thinking about this new paradigm of space communications than most of the Department of Defense [had] done. So, the evaluations took a little longer than usual, but we got the first tranche of four awards out in May 2022."
The first tranche of contracts went to Aalyria for software-defined networking, Anduril for endpoint tactical networking, Enveil for homomorphic encryption and Atlas for federated ground stations, he said.
"And the second tranche of awards focused pretty heavily on cloud providers," he continued. "We've got Microsoft Azure, [Amazon Web Services], Amazon Kuiper, and SpiderOak was the outlier there who have a blockchain solution both for identity management on the network but also data provenance."
At the time of the interview, DIU had just brought on the first vendor of a third tranche of awards "focusing mostly on demonstration hardware and actual satellite vehicles that we can demonstrate the networking [on]," he said.
That brought the expenditure to about $8 million out of a planned $17 million ceiling, but the scope and budget of the program could continue to grow, he added.
Still, it's a relatively modest budget, he noted. "That's one of the cool things is for relatively little investment — because this technology already exists — we're just field testing it basically for the prototype. We don't really need anything new to be built."
DIU was pleasantly surprised by the maturity of the technical solutions, he said. "It has been really exciting seeing how much of the technology already exists, and 98 percent of this project is just going to be convincing people to actually start using it," he added.
"So, our ambition has been to bring these disparate providers together, figure out how their products can plug into each other and also be scalable and interoperable for future technologies we want to pull in. So, we've strongly encouraged all of them to utilize open standards."
That will be a challenge, especially for the cloud providers, he noted.
"Microsoft and Amazon have their own software-defined networks, and they're not going to be willing to let somebody else control their cloud environment," he said.
"So, we have to figure out what the interface is going to be," he continued. "Aalyria has done a lot of thinking about that problem" and is working on an "east-west interface" to pass data between the networks. "And they're working with the Microsoft team and the Amazon team to try and get to a place that everyone agrees is what is needed."
Aalyria's Spacetime software was originally developed by Google, but the internet giant sold it in 2022. The simplest description of Spacetime is that it is a digital twin of space, air, sea and land communications nodes and networks.
"They have created [Spacetime] as a standalone software, which … if you've got graceful failure of a network, each of the nodes on the network ends up voting for the most capable node, and that's where the Spacetime instance is going to be run from," Shimmin said.
"They're working on it being fully distributed," he added, but the challenge will be getting network providers to be comfortable with having Spacetime ride on their interfaces.
"It's obviously quite a large risk for them to trust some other software," he said. "The authority is on the satellites themselves, the network, but if they're trusting this third-party software to tell them where to point their satellites and what data to send between nodes, [that] does represent a pretty significant operational risk.
"So, we're going to have to slowly approach each partner that we want to bring into the network one by one and issue a bit of an incentive for them to test this out [and] to prototype it," he said.
It will start with a first-generation standard, he said. "And as the architecture becomes more complex, there may be things that were missed in generation one of the standard, which will be updated as we go along."
Shimmin noted that the process of fielding HSA capabilities will be iterative and move out in generations to get new capabilities to warfighters quickly because technology is moving quickly.
"There've been a few approaches to standards in the past," but the traditional methodologies involve "a lot of sitting around, overanalyzing what the standard should be. But the era that we're in now is technology is updated so quickly that if you sit around and talk about a standard for five years, it's already out of date."
Alex Miller, also a program manager for HSA, described the effort as building the plane as it's flying, and getting technology in the hands of warfighters and getting feedback is essential.
"We're really just reaching out to a lot of the tactical warfighter and [combatant command] communities, exercises like Northern Edge and some others, to kind of basically talk to their organizers and their points of contact to be like, 'Hey, what right now can you give us access to?'"
Getting into war games is necessary for both DIU and the users to understand each other's needs and capabilities, he said.
"What I've noticed in the past when it comes to exercises is it's better to start early and often," he continued. "We're starting to socialize with the warfighter at the grassroots level with exposure to a lot of the capabilities and technologies we have, even though some of them may be at its infantile level."
Once things are in the hands of users and awareness spreads about what capabilities exist, it fuels a change in mindset around using new tools in warfare and provides important user feedback to DIU, he said.
"And the best part about it is we can kind of do some soft breaks of some of the technologies and capabilities that we're trying out," he added. ND
Topics: Defense Department