JUST IN: Strengthening Biodefense Capabilities Critical to National Defense Strategy, Official Says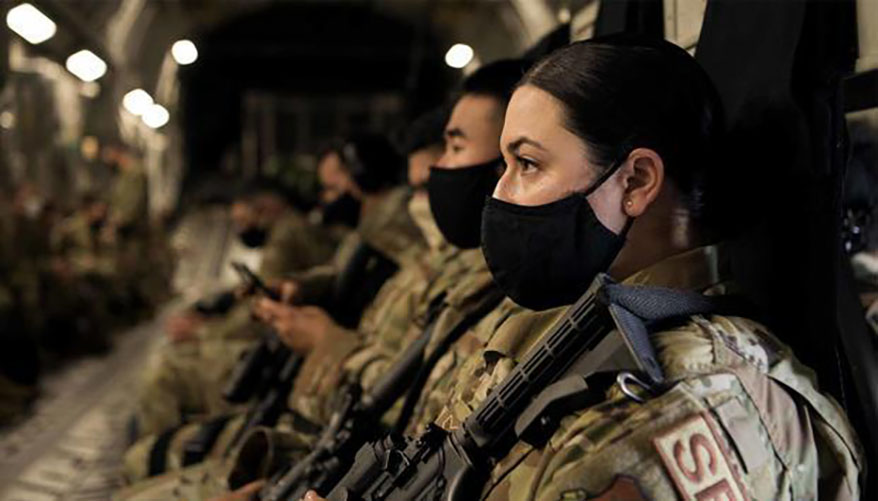 Air Force photo
To ensure preparedness for a potential Indo-Pacific conflict, the United States must continue to strengthen its biodefense capabilities, which are critical to successfully implementing and upholding the National Security Strategy and the National Defense Strategy, a Defense Department official said Aug. 23.

"The Department of Defense and the nation are at a pivotal moment in biodefense, as we face an unprecedented number of complex threats, as outlined in the National Defense Strategy and the National Biodefense Strategy," Deborah Rosenblum, assistant secretary of defense for nuclear, chemical and biological defense programs, said at a panel hosted by the Center for Strategic and International Studies. "The Secretary of Defense charged the department with being prepared to operate in a biological threat environment and to support the national biodefense enterprise, both at home and abroad."

The Defense Department released its inaugural Biodefense Posture Review on Aug. 17. The review was designed to help the department assess and face any future biothreat and to improve based on lessons learned from the COVID-19 pandemic response to "operate more effectively during bioincidents," according to the review.
Rosenblum said the Defense Department could have learned "the wrong lessons" from the COVID-19 pandemic, and she is thankful that they decided to invest time, effort and money into biodefense capabilities and research.

"We could have learned the lesson that, from a DoD perspective, our force — notwithstanding some of the difficulties — was okay, it was resilient," she said. "Their readiness didn't really go down. … For those of us in the biodefense enterprise, we're very cognizant as well of the ongoing and accelerating pace of really revolutionary technologies and science, as well as convergence in bringing other disciplines into this area. And it led us to fundamentally re-look for the next 10 to 15 years what kinds of threats might our forces be encountering? And how prepared are we against those?"
The Biodefense Posture Review outlined reform initiatives along four key lines of effort, she said: enhancing early warning and understanding of emerging biothreats; improving the readiness of the total force; speeding the response to mitigate the impact on missions and the force; and improving strategic communication, coordination and collaboration to enhance biodefense.

"DoD must implement the significant reforms outlined in the [Biodefense] Posture Review to enable a resilient total force that deters the use of bioweapons, responds rapidly to natural outbreaks and maximizes biosafety and biosecurity for laboratories globally," Rosenblum said.

The growing risks of chemical and biological threats highlight the important role that biodefense capabilities play in the modern defense sector, including strategic competition with near peer competitors, especially the ones in the Indo-Pacific region, Rosenblum said.

"But we are not only concerned about China and Russia," she said. "We must remain focused on the potential impact of existing and emerging biotechnologies that could be incorporated into any biological warfare program for purposes inconsistent with obligations under the Biological Weapons Convention, as well as actions of non-state actors."

While the review represents a step in the right direction, there are a myriad of significant issues that require further research and work, Rosenblum said.

"In biodefense, we must maintain our momentum to prepare for any number of complex potential biological threats. This means continuing our biodefense efforts to support the National Defense Strategy with its three primary focuses on integrated deterrence, campaigning and building enduring advantages," she said. "We also need to collaborate on improvements across the national biodefense enterprise. This work is fundamental and critical to national defense and national security."
Topics: Defense Department, Chem Bio Protection, CBRN