Congress Seeks Clarity on JADC2 Spending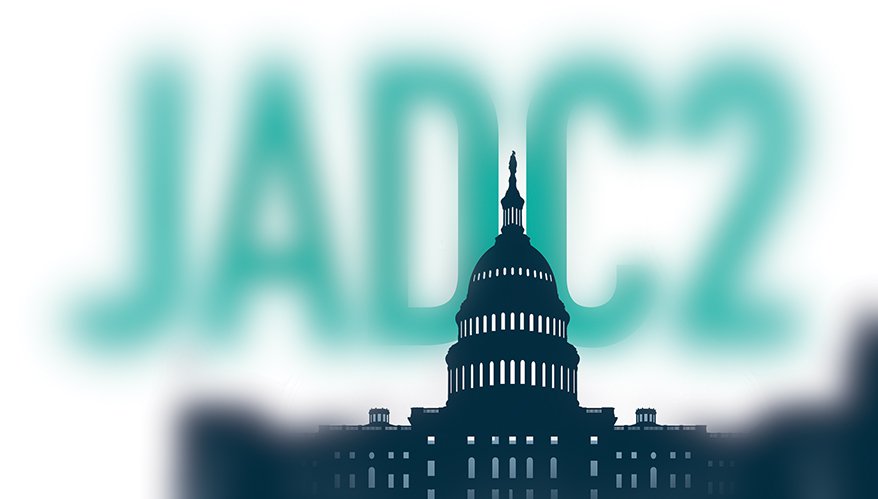 iStock illustration
The Defense Department's joint all-domain command and control initiative, or JADC2, is eyeing an increase in funding in the 2024 budget, and both the House and Senate are largely on board, but the latter has raised concerns about the difficulty of tracking the range of programs, projects and spending on the concept.
Kathleen Miller, deputy undersecretary of defense (comptroller), said the Pentagon requested $1.4 billion in JADC2 funding for 2024, all of which falls under the Office of the Undersecretary of Defense for Research and Engineering.
It belongs in research, development, testing and evaluation budgets currently because the services are going through a series of analyses, she said at the National Defense Industrial Association's recent JADC2: All Domain Warfare Symposium.
"We'll do the analysis, we change some things, we experiment, we look at the outcomes of those experiments, we go ahead and make some more adjustments, and we experiment again," she said.
"And so, while we're in this cycle of learning through experimentation with JADC2, it's most appropriate for many of the major and unique programs to reside in our RDT&E budget, but it's in many different parts of that element," she added.
There are five main buckets for the 2024 JADC2 funding request, Miller said: the Army's Project Convergence, $66 million; the Navy's Project Overmatch, $192 million; the Air Force's Advanced Battle Management System, $500 million; the defense-wide Joint Staff work to oversee Cross Functional Team efforts, $28 million; and the Chief Digital and Artificial Intelligence Office, which is responsible for the JADC2 data layer, mission command applications and the Global Information Dominance Experiments, $615 million.
Congress generally agreed with the request, but both chambers made some adjustments that will have to be ironed out in conference.
Because JADC2 is an initiative and not a program, there are other expenditures across the department that further JADC2 goals, Miller said.
"There is some $385 million going to things like artificial intelligence and machine learning that will benefit JADC2, but those efforts are broader than JADC2," she said.
Also, the $1.4 billion does not include a lot of hardware — sensors, radars or communications systems — that would connect through JADC2, she noted.
"It doesn't include any of the funding that wraps around all of the other ways we communicate in the department, the aspects that are overseen by the [chief information officer], data networks, anything that [the Defense Information Systems Agency] does to support us," she said.
"All of those elements that move data from place to place are still in their normal accounts where they always are," she added. "And they're not included in this sort of $1.4 billion that we've tried to neck down by tagging the data to give us something to talk about JADC2 from a funding perspective."
And this highlights the challenge of JADC2 being a concept rather than a program with discrete and trackable elements. Miller said feedback from the Hill has shown concerns about how the department is measuring the progress of JADC2 and that there isn't enough cross-service coordination on JADC2 efforts.
"I think the department doesn't always have a really good rep for taking three things that are born in different services and bringing it to a joint life in a quick fashion," she said. The Cross Functional Team is important in that regard, and the Global Information Dominance Experiments are critical to measuring progress and direction of JADC2, she said.
However, that might not be enough to placate the Senate Appropriations Committee, which came out swinging in its committee report attached to the 2024 defense appropriations bill.
"The committee finds the current funding structure for defense-wide JADC2-related investments to be diffuse, limiting oversight entities' ability to clearly identify what discrete activities comprise JADC2-related work, and which officials are responsible for achieving the goals outlined in the department's JADC2 strategy," the report stated in its preamble to a new recommendation: "centralizing all defense-wide JADC2 resources and Joint Fires Network resources into a consolidated program element to increase unity of effort, traceability and accountability."
Thus, the Senate, at least, wants a program code for JADC2 to facilitate better tracking of spending. But creating a program element, or PE, is no small task, as Miller noted during her talk.
"We've thought about what happens if you have a PE for JADC2," she said. "Well, part of the problem is you only have one PE. So, if you carve out a PE for JADC2, what happens when that's a part of a larger or better or bigger program?"
Thus, she said to her knowledge, "there's no effort underway to have a separate PE for JADC2."
However, that doesn't mean the department isn't trying to come up with ways to better track the costs, she said.
"Where we'd like to go with many things that we do in budgeting and programming is to be able to more accurately and publicly tag data, budget data," she said. "So that when it is helping with a function or war­fighting function like this, we could tag it to JADC2 but allow it to rest natively inside the program element and the budget line item for the program that it is part of."
The Senate Appropriations Committee had another recommendation for JADC2 — the identification of "a single acquisition executive responsible and accountable for the development and implementation of JADC2."
That executive would provide a resourcing and programming strategy for JADC2 investment across the future years defense program and would establish "a framework for prioritizing near-term versus long-term capability developments."
The Pentagon didn't respond to National Defense's inquiry about the provision. Perhaps it wasn't tagged properly. ND