WEB EXCLUSIVE: U.S. Can't Dig Itself Out of Critical Minerals Hole, Experts Say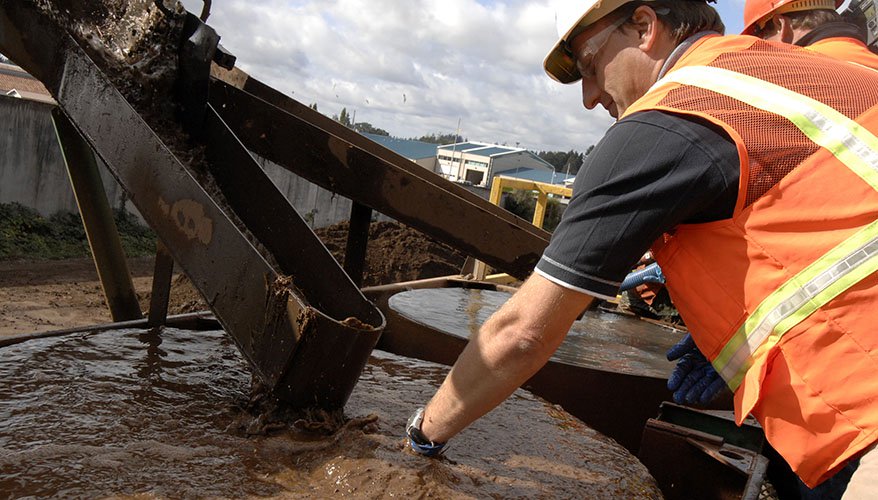 U.S. Army
ARLINGTON, Virginia — China controls the market for most processed rare earth minerals, which are critical in manufacturing and developing key military and commercial technologies and systems, but the United States will not be able to end reliance on China through domestic production, experts and former officials said.
Out of the 50 critical raw minerals listed by the U.S. Geological Survey, 17 are considered "rare earths." While there are abundant quantities of many of the elements, the process to extract just a few pounds of these minerals requires mining a large quantity of raw material, said Misha Glenny, rector of the Institute for Human Sciences in Vienna, during the Aspen Security Forum on July 20.
To meet the Paris climate change goals, the world will have to dig up more of the Earth by 2050 than it has over the past 70,000 years, said Glenny, citing recent research.
"Put simply, without easy access to all 50 critical minerals, the world as we know it can't function, and we certainly can't deploy the technologies required to combat climate change," he said.
China announced in early July that it would restrict the export of two rare earths, gallium and germanium, which are critical to the U.S. defense industry. The two minerals are key to building critical space technologies, electronics and semiconductors, Glenny said.
Gallium-based semiconductors are crucial for next-generation missile defense and radar systems, electronic warfare and communications equipment, according to a July report by the Center for Strategic and International Studies: "Mineral Monopoly: China's Control of Gallium IS a National Security Threat."
China's geopolitical advantages over the United States when it comes to rare earths, like producing 98 percent of the world's raw gallium supply, highlights vulnerabilities in the rare earth supply chain, Glenny said. With tensions rising between the United States and China, this supply chain could be at risk.
The United States can't afford to be cut off from China at this time, since there are no reliable alternative suppliers that can meet the nation's demand anytime soon, Glenny added.
To meet the Inflation Reduction Act and have half its vehicles battery-powered by 2030, the United States would require between 500 thousand to 1 million tons of lithium carbonate annually, Glenny said.
As the United States grows closer to reducing carbon emissions and reaching its climate change goals, demand for these rare earths and other critical minerals will rise exponentially, said Meghan O'Sullivan, director of the Belfer Center for Science and International Affairs at the Harvard Kennedy School.
"The United States needs to increase its electricity transmission by 60 percent by 2030; it might have to triple it by 2050," O'Sullivan said. "China's dominance in these critical mineral supply chains creates real geopolitical uncertainty and points of significant vulnerability."
As demand for critical minerals exponentially increases, dependency upon China for these supply chains will also increase.
"We can't just turn our back on China," former U.S. Sen. Heidi Heitkamp, D-N.D., said. "We can't just say we are going to do this alone, because we don't have the capacity to meet the climate goals today with what we can do in amping up our supply."
"No one should be under the illusion that the United States will be able to meet its own demand," Heitkamp said. "I'm all for increasing our production, but it shouldn't come at the cost of recognizing there has to be a whole international component to the strategy."
The public can't assume the United States can solve the problem on its own, she added. "We are destined to have a major supply shortage that will have implications for our economy, our ability to reach climate goals, potentially implications for defense applications and other things as well."
"Western manufacturers will be able to reduce their dependency on China but will not be able to cut ties with the country," Glenny said.
"Think about the $500 billion worth of trade that goes from China to the United States every year. … More than 95 percent of rare earth materials come from or are processed in China. There is no alternative," he added.
It takes about 16 years, on average, for a U.S. mine to be permitted, built and production to begin. This time can be compressed, but it still won't meet the nation's demands in the necessary timeframe, O'Sullivan said.
"We should not forget; China is not going to turn this stuff off, they have to sell it somewhere," said former Secretary of State Mike Pompeo. "We need to remember that there are historic materials as well that are going to continue to be very important, and China has almost none of them. We have an enormous amount of leverage with respect to that."