Aerospace, Defense Industries Struggling To Attract Talent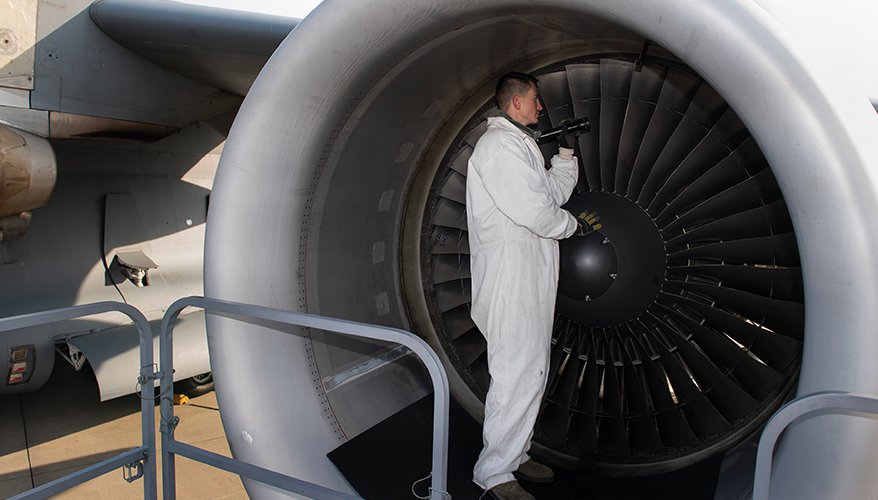 Air Force photo
PARIS — Whether it is in Europe or the United States, companies in the aerospace and defense sectors are facing a wave of retiring workers and struggling to attract skilled personnel to take their place, according to the global management consulting firm McKinsey & Company.
There is a deficit of highly skilled engineers and trade workers globally, Andy Voelker, associate at the firm, said in a press briefing at the Paris Air Show. There is a "gray to green" workforce transition. There is a retirement bubble on the horizon for both manufacturing jobs and engineers, with one out of every three employees in the sector nearing a "retirement window."
The aerospace and defense sector has long benefited from veteran employees with a wealth of knowledge that have worked their entire careers almost exclusively in the sector, he said, and they are needed to onboard the "greener," or less experienced workers.
"We also know that the greener talent has fundamentally different expectations [of work life], so this presents a real challenge as we think about building the next generation of leaders," he said.
However, these different expectations have led to attrition problems with the younger workers, he added.
Younger workers leaving — coupled with the retirement bubble — is making it harder for aerospace and defense companies to be fully staffed, he said.
The nature of the jobs is also undergoing a big change, he said.
"The hardware to software transition in the aerospace and defense sector is truly real. It is happening. It is alive and well," he said. What that means is the demand for highly skilled software engineers is "significantly outpacing" the demand for traditional engineers, he added.
There will be a 13-fold difference in the demand between the two kinds of engineers in the U.S. market over the next 10 years, the firm predicts.
The workplace culture, or what McKinsey calls "organizational health," is also a factor when workers decide to leave a company. Aerospace and defense companies have a good reputation for aligning employees around a common vision and are known for innovation and doing cutting edge work, Voelker said. The problem is that other industries such as automotive and technology companies have an even better reputation, he said.
"We are seeing more and more movement in and out of the sector. Employees have options, and culture plays a part of that," he said.
Another trend is the need for speed. Younger generation workers expect things to happen fast in all facets of how a company operates, and aerospace and defense companies are known for operating at a more deliberate pace, he said.
All the company's data show that the aerospace and defense sector slightly lags other industries in the important factors that keep and retain talent, but it is significantly behind when it comes to tech companies, he said.
There is one exception, he noted: motivation. "Anecdotally, we know the mission is incredibly strong and that is something companies can lean into," he said. Nevertheless, there are many things that matter beyond "the mission," he said.
The tech sector currently is much better at attracting the software engineering talent that the aerospace and defense companies so desperately need. McKinsey's research shows that senior managers are often clueless about what younger workers want, he added.
With the wave of retirements, the influx of younger workers and the transition to more software engineering workforce, companies must be mindful of the value propositions they offer employees, he said. The ones winning in the war for talent are those that are agile and offer workers something unique about their specific workplace that will make them choose to go there.
But what about salaries? Money talks.
"Pay matters," at least initially, Brooke Weddle, a partner at the firm, said. McKinsey's research shows that the entry level pay for software engineers in aerospace and defense is not keeping up with other sectors like tech.
"We see opportunity to double down beyond just pay," she said. The opportunity to make "physical things" is appealing. "Compensation will get an employee through the door … flexibility, meaning and purpose are the three things that get them to stay," she said. ND
Topics: Defense Department, Defense Contracting