EMERGING TECHNOLOGY HORIZONS EMERGING TECHNOLOGIES
Emerging Technologies Institute Shaping Future of National Defense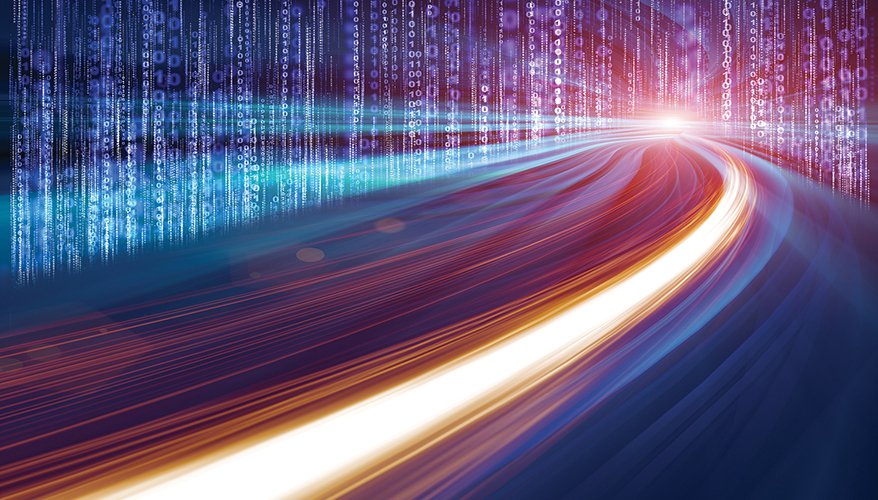 iStock illustration
In this era of seemingly constant advances in areas such as artificial intelligence, robotics and biotechnology, the nation and its security are at a pivotal crossroads.
We, as a nation, whether in the Defense Department, Congress, the defense industrial base, academia or the commercial sector, must find ways to work together to win the ongoing competitions that will shape the future of global security and commerce. The key to winning these competitions is being the first and best at developing and deploying emerging technologies and dominating the new defense and commercial opportunities they represent.
To date, National Defense Industrial Association corporate members representing all sizes and sectors have encountered a variety of roadblocks in their efforts to field new technologies. These include challenges with scaling innovative technologies at the speed of relevance, dealing with political gridlock, facing antiquated government business practices, managing a brittle technical workforce and countering aggressive actions by China, including cybertheft and the use of unfair business practices.
Because of these roadblocks, the United States is not sufficiently prepared to research, develop, test, field and modernize the technologies of the future.
The NDIA board heard these concerns and took a significant step in 2021 — establishing the Emerging Technologies Institute, the purpose of which is to raise the association's voice in the dialogue on how best to develop and deploy emerging technologies; convene forums where members can engage with the Pentagon, allies and industry on key technological issues; and to educate members, the Pentagon and Congress about the technologies themselves.
ETI immediately hit the ground running. The team began engaging small businesses, universities and commercial firms, expanding the size and character of the association's membership. They launched a highly successful podcast, educational activities, convened several workshops on critical technology areas and focused on bringing solutions to pressing defense technology challenges.
Since then, and now under the leadership of Dr. Arun Seraphin, the team's work on behalf of NDIA has only expanded.
This spring, the institute released a major report on hypersonics supply chains, looking at over-the-horizon problems even beyond the technical challenges that hypersonic programs face today. They analyzed the critical supply chains needed to produce hypersonic weapons at scale and convened a series of expert working groups largely formed by association members, leading to actionable recommendations to create, strengthen and defend future hypersonics supply chains.
Another paper on directed energy supply chains for systems will be released later this year. ETI has also released the first report in a planned series on Defense Department research, publishing a detailed analysis of government budget data over time to provide a better view of how strategic planning documents, world events and legislation impact funding levels.
We're especially proud of our work with membership and department partners to put on informative public events and workshops.
At this year's annual ETI science and technology budget event, Undersecretary of Defense for Research and Engineering Heidi Shyu, her team and Defense Advanced Research Projects Agency leadership team came together to inform association members on their budget priorities and key activities.
In addition to this event, ETI and Carnegie Mellon University's Software Engineering Institute co-hosted a workshop in partnership with Shyu's team on how best to shape the defense software research portfolio.
The team developed concepts for data sharing to support advanced conditions-based maintenance activities with NDIA's Logistics Division; held a webinar on the future of the space industrial base with the Defense Innovation Unit and NDIA's Space Division; and hosted several programs with the Science and Engineering Technology Division.
Leveraging the great work of the institute to date, harnessing the great expertise and reach of the broader association community and in strong partnership with Shyu and Undersecretary of Defense for Acquisition and Sustainment William LaPlante, we are putting together a new conference focused solely on finding ways to transition emerging technologies into the hands of the warfighter at speed and scale.
The inaugural NDIA Emerging Technologies for Defense Conference and Exhibition will focus on bringing together NDIA members, government experts and warfighters to discuss partnership opportunities; technical gaps and operational needs; and showcase the best in new defense technologies.
This year's conference will be held from Aug. 28-30, and we encourage interested parties to review the agenda and register. The inaugural event will feature great speakers including Deputy Secretary of Defense Kathleen Hicks, U.S. Indo-Pacific Command Commander Adm. John Aquilino and many Pentagon technology and acquisition leaders.
Beyond the conference, ETI has the full support of the NDIA leadership and board to continue to grow its activities. The institute's team is always open to hearing about your technology areas of interest, ideas for solving technical policy challenges and engaging in partnerships for events and research projects.
Together we can win this most critical race for the future. ND

Retired Marine Corps Maj. Gen. Arnold L. Punaro is the chairman of ETI's Advisory Board and the immediate past board chairman of the NDIA board of directors. He is the CEO of The Punaro Group LLC.
Topics: Emerging Technologies