BATTLEFIELD COMMUNICATIONS
JUST IN: Air Force Pursuing Software-Defined Networking Solution for JADC2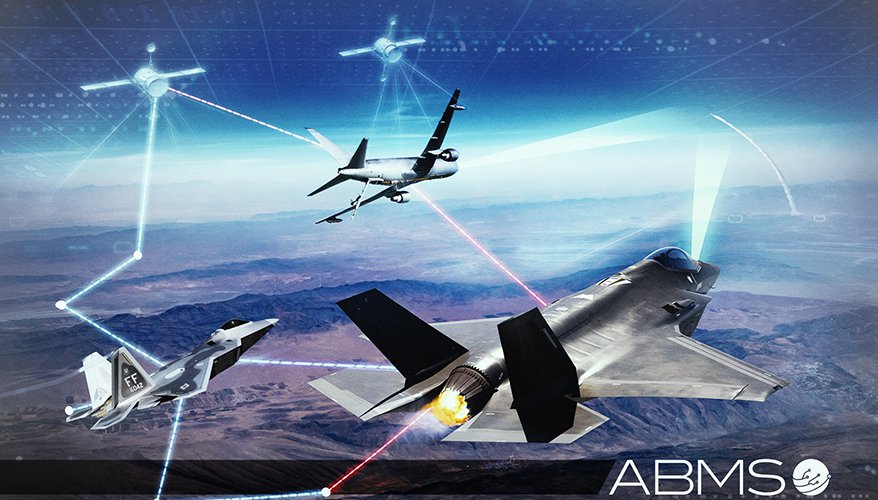 Air Force graphic
ALEXANDRIA, Virginia — The Air Force is moving out on acquiring software-defined wide area networking capabilities in support of the Advanced Battle Management System, the service's contribution to the joint all-domain command and control initiative, an Air Force official said July 19.

In January, the Air Force put out a call for white papers regarding software-defined wide area networking, or SD-WAN, technology for its effort "to develop a cross-cutter portfolio of complimentary/linked projects and programs to support joint all-domain command and control and the Advanced Battle Management System."

"There are many commercial SD-WAN capabilities available for procurement, but there has not been a holistic survey of the available commercial solutions and their ability to meet Department of the Air Force operational requirements," the call for white papers said.

Special Assistant to the Secretary of the Air Force for Mission-Centered Analysis and Operational Imperatives Tim Grayson said the service has made progress in evaluating SD-WAN capabilities.

"I don't know where it stands in acquisition, so I won't go into a lot of details on it, but they're getting ready to move forward on … SD-WAN," Grayson said during a speech at the National Defense Industrial Association's JADC2: All Domain Warfare Symposium. The technology "gets to how do we start managing the data" for JADC2, he added.

In the call for white papers, the Air Force said SD-WAN "enables connectivity across multiple connectivity services."

"The SD-WAN solution will form one piece of a larger network architecture that offers the battle manager continuity of operations through denied, degraded, intermittent and latent network conditions," the call for white papers said. "This provides the battle manager flexibility and maneuverability to connect through a ubiquitous black fabric mesh leveraging multiple modalities of WAN transport."

Grayson said the Air Force is working with the other services as it pursues SD-WAN technology.

"There are other service partners that are like, 'Yeah, we're in. We're going to adopt this kind of framework,'" he said. "At the same time," the Air Force is "looking around and saying, 'I've got to have physical layer conductivity. There's some of the other services that frankly have better options for waveforms and radios [than] we have," and the Air Force is "pulling those in and adopting them."

The Space Force is "also bringing in things very similar to … software-defined WAN in a [satellite communications] orchestration that starts making the space data transport concept look much more like a black box," allowing Joint Force and coalition partners to start plugging into the network architecture as well, he said. "It becomes truly a transport layer to move data from point A to point B, which is going to be critically important for the whole, broader [combined] JADC2 concepts."

Making JADC2 a reality will require a "federated approach," solving well-defined, service-specific problems but without creating stovepipes — and industry will play a key role in that, Grayson said.

In the fiscal year 2024 budget request, there are "approximately — depending upon how you do the bookkeeping — 20 completely new capabilities, completely new programs of record, that are fielding these new modernization capabilities," he said. "This is delivering real capability … amounting to approximately $35 billion-plus over the [Future Years Defense Program]. So, we're talking real money, we're talking real programs, and a lot of it's going to come in FY24.

"We need you all to actually go build things," he continued. "Success in the Pentagon and moving some budget lines around does not equate to a real operational system. We need you all to build it," he said to the largely industry audience.
"So, every chance I get I'm saying please, talk to us, work with us," he said. "Let's start thinking about what these programs are going to be … We need help if this federated approach is going to work for everyone here to get really into what I'll call software engineering best practices."

Open systems and standards alone "dictated by the government are not going to solve the problem," he said. "We can't do JADC2" or make it "anything other than a stovepiped creation without you guys adopting these principles."
Topics: Air Force News, Battlefield Communications