EDITOR'S NOTES DEFENSE CONTRACTING
A More Nuanced Look at the 'Valley of Death'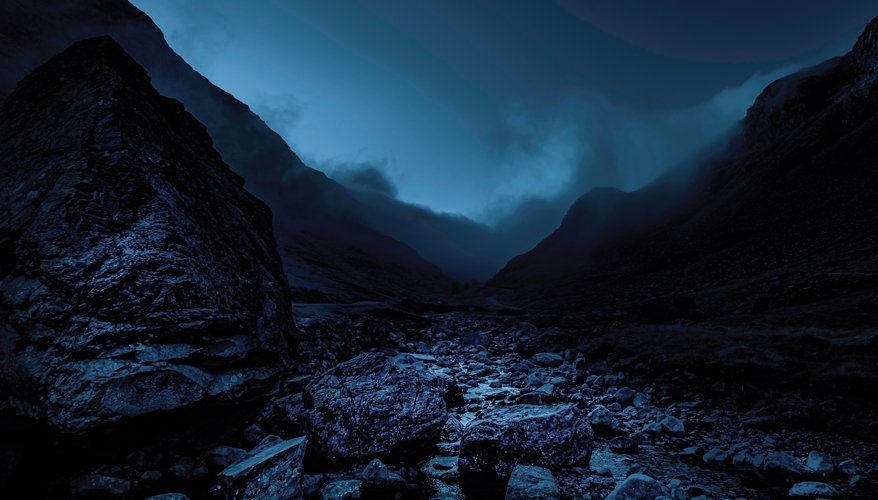 iStock photo
Even though I walk through the valley of the shadow of death, I will fear no evil, for you are with me; your rod and your staff, they comfort me.
Psalm 23

HONOLULU — "Psalm 23" is most likely the origin of the term "Valley of Death" used in the defense acquisition world.
Biblical scholars can debate what it means in the religious context, but for those who are in the business, it has come to mean a slice of time when good ideas for military technologies — usually developed on the taxpayer's dime — wither and die for bureaucratic reasons, or lack of funding.
It could literally mean the death of a small business or startup that has a great technology it developed — for example, through a Small Business Innovation Research grant — but doesn't have the capital to wait out the Defense Department's long, laborious funding process.
They eventually can't make payroll, have to shut their doors, and the new technology never makes it into the hands of warfighters.
But there is an even worse scenario, where the technology does emerge from this "shadow of death" through Chinese investment. The technology does make it into the hands of warfighters — namely those belonging to members of the People's Liberation Army.
Bridging the Valley of Death has become somewhat of a crusade — to borrow another religious term — for Undersecretary of Defense for Research and Engineering Heidi Shyu, who spoke at length about the problem during a keynote speech at the National Defense Industrial Association's recent Pacific Operational Science and Technology conference in Honolulu.
She touted the recently formed Office of Strategic Capital, which operates under her office's purview, and is intended to be the "rod and staff" that "comforts" small businesses by offering bridge loans so they can make it to the other side of the valley.
Later in the conference, the organizers held what they called a "Shark Tank" event where members of the government science and technology community shared some of their best ideas.
One of the "contestants" was William B. "Willie" Nelson, deputy assistant secretary of the Army for research and technology, who used the occasion to slip in some of his thoughts on the Valley of Death.
He offered a more nuanced view of the problem. His interpretation of the metaphorical valley sounded more like Darwinism than something out of the Holy Bible. Some technologies are meant to wither and die, he suggested.
There are actually three Valleys of Death, Nelson said, passing on the theory from a presentation he had recently sat through.
Valley one is that Darwinist, survival of the fittest notion where a technology is simply not panning out.
The problem is that scientists and researchers become emotionally invested in an idea and they continue with the project even though it's not going anywhere.
"I would suggest that some technologies really just don't pan out, right? … It's okay. We are great at starting new efforts and we also work really hard on them. We also need to do a better job of knowing when to stop and … that is a very, very difficult thing to do," he said.
The second Valley of Death occurs between the prototyping phase and the product development phase, he said.
"Some technologies are created in a lab environment, but they really fail to perform in the real-world environments — in operational conditions — because they can be pretty brutal," Nelson said.
If the new technology is too fragile for the rugged conditions in which the U.S. military operates, it will fall apart — literally — and the whole project figuratively for the small business trying to usher the idea into a new product.
This product development phase also coincides with a host of bureaucratic requirements and acquisition rules that start to become barriers for the small business, he added.
The third Valley of Death comes after the business has its prototype developed. "You're in love with it, but you've got to program around it, and then move it into full-scale production," he said.
But there are some challenges at this manufacturing stage, he said.
"Some products just don't scale, or they don't scale very well," he said. Another problem is that sometimes the product becomes unaffordable.
"They just can't pass the manufacturing test. Sometimes, in many cases, we find that out at that point," Nelson said.
This more nuanced view of the Valley of Death calls into question whether the Office of Strategic Capital will be checking off the necessary boxes before loaning out money to startups and small and medium-sized businesses.
Is this a viable product? Will it be rugged enough?
Will it pass the affordability test? Can it scale into something that can be manufactured relatively easily and affordably?
As one acquisition expert recently pointed out to me in an email, the new Office of Strategic Capital doesn't do anything to fix the systematic problems that create the Valley of Death, it's simply a bureaucratic bandage.
But maybe there isn't anything wrong with that — bandages serve a purpose — as long as the new office isn't throwing good money after bad. If a startup can't make the transition due to one of the three factors mentioned above, then it declares Chapter 11 and the loan isn't repaid.
That could happen. But hopefully the new office is a success, most of the technologies emerge from the valleys and they ultimately give U.S. warfighters the edge they need to prevail on battlefields.
Amen to that.
Topics: Infotech, Cybersecurity, Defense Department