JUST IN: Gilday Calls for Massive International Exercise in Arctic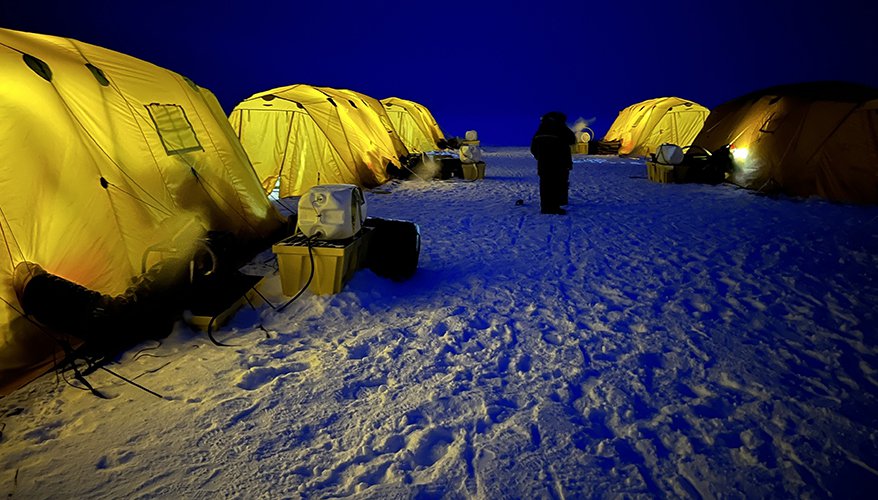 Navy photo
Chief of Naval Operations Adm. Michael Gilday called for a massive international exercise in the Arctic similar to Rim of the Pacific, which is held every two years in warmer waters near Hawaii.

Vanishing ice in the summer months has opened up sea lanes and attracted rivals to the region.
"The trade routes between Asia and Europe will fundamentally change in our lifetime due to the erosion of the polar ice cap. The Arctic becomes now an area of competition that we must think more deeply about," he said June 7 at a Brookings Institution panel in Washington, D.C.
Gilday previously called for a large Arctic exercise at the First Sea Lord's Sea Power Conference in London in May. This massive exercise would be similar to RIMPAC, the world's largest international maritime exercise, which involves about "30 different 30 navies and tens of thousands of sailors," Gilday said. "It has been a catastrophically successful venture for navies … and I think that we could do the same up in the Arctic, and it doesn't have to be led by the United States."
"With Sweden and Finland joining NATO, eight of the nine nations of the Arctic Council are actually part of NATO," he said, "I think that over time we'll begin to talk more and more about the transpolar nature and interest involved."
Margaret Leinen, director of the Scripps Institution of Oceanography, said the United States is no longer a dominant player in the marine science field, calling the China's rapid growth in the field "staggering."
"Just in the last 10 years, we have seen [China] invest in whole new oceanographic institutions," she said, "Since about 2005, China has had medium to long-term science and development plans, MLPs, which prioritize mega projects…Every one of the new oceanographic institutions as well as two new ocean universities that were just constructed of whole cloth since 2010, have a research vessel that is larger than any U.S. ocean research vessel that has benefited from this kind of construction."
Along with engineering, research, ship design and navigation mega projects China is also interested in building deep sea stations, she said.

"There's not a lot of information on exactly what China considers a deep sea station, but you can understand the strategic importance of being able to have something that has a nexus of capabilities that is in the deep ocean," she said, "The big challenge for us is not the intellectual ability, but the sheer financial tidal wave of funding elsewhere that we're up against."
Though Chinese marine science technology is advancing at an impressive rate, the U.S. Navy has also recognized the impact that marine and ocean science have on naval capabilities, Gilday said.

"People talk about space as the last frontier, but there's so much that we don't know about the oceans and the ocean bottom. We are shifting significant resources to unmanned" vessels, he added.


Unmanned vessels are ideal for collecting marine and ocean data, but the key is figuring out how to use that data in the most efficient way possible. New technologies like artificial intelligence are completely changing the way the Navy interprets data, he said.

"AI capabilities are giving us the ability to take a look at that data, to learn faster and to be much more predictable in terms of how we understand ocean currents and things going on under the sea that we didn't understand or would take years to figure out crunching data," he said, "I think the reliance on AI is fundamentally the biggest game changer with getting a better understanding of the undersea."
The Navy plans to introduce unmanned vessels to their South American partners as a part of the UNITAS naval exercise in July. Uncrewed surface and subsurface boats can monitor sea lanes and search for nefarious activities such as drug smuggling and illegal fishing, he said.

These "potentially unmanned [capabilities] give us, along with allies and partners —which is really key here — the ability to keep an unblinking eye on that kind of activity and collect data," he said.

Topics: Navy News, Undersea Warfare, International