Air Force to Send Hackers to Space, Sort of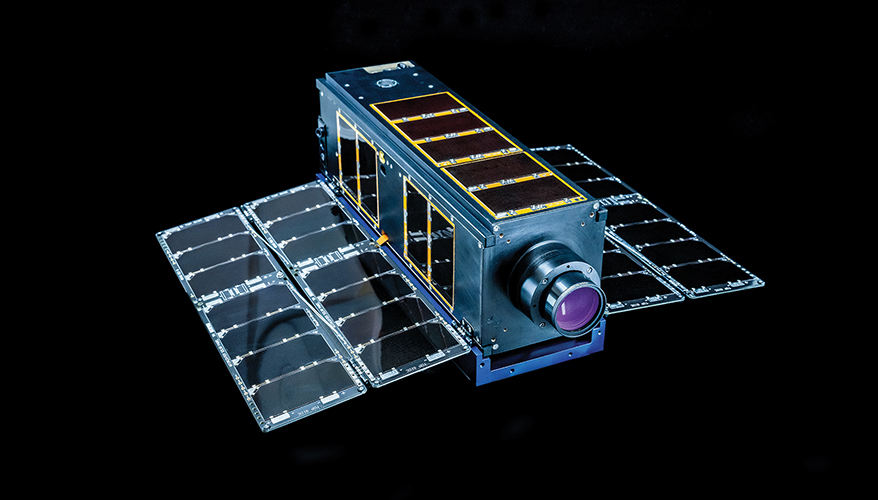 Space Systems Command image
COLORADO SPRINGS, Colorado
— An upcoming Air Force Research Laboratory program will unleash teams of hackers to test the vulnerability of space systems and provide data on how to make future systems more resilient.
In June, AFRL is scheduled to launch a satellite called Moonlighter, which will be used as a "literal hacking sandbox in space" for the lab's Hack-A-Sat hacking competition, its program manager Rachel Mann said during a media briefing at the Space Foundation's Space Symposium.
Hack-A-Sat is "a unique opportunity to kind of bridge the gap between cyber and space," she said. "And so with government, academia, industry, it's really a new opportunity to stimulate innovation through competition."
Developed in partnership with Space Systems Command and The Aerospace Corp., Moonlighter features a dedicated cyber payload, as well as a reprogrammable payload computer "that behaves like a flight computer" and allows for "cyber experiments to be repeatable, realistic and secure, while maintaining the health and safety of the satellite," an Aerospace Corp. fact sheet stated.
Five teams of white hats advanced from the competition's public qualification round in April and will attempt to hack Moonlighter while it is in orbit during Hack-A-Sat's "first-of-its-kind" final event, which will be held Aug. 11-13 at the DEF CON hacking conference in Las Vegas, Mann said.
"Space is hard, getting in space is hard," Mann noted, and if, and when, Moonlighter is in orbit, AFRL will make sure the competition is structured to ensure the "teams really have an opportunity to interact with the satellite," she added.
"That's everything from how the challenges are developed, the vulnerabilities we're putting out there for them to actually be exploiting, but also what is that going to look like communication-wise?" she said. "Are we going to get the data from the teams and send that up to the satellite? Contact windows — what opportunities [do] we have with that? A lot to be determined there, but our team is working very hard to get that solved before August."
The purpose of Hack-A-Sat ultimately is to inform the Defense Department and industry "on how to best harden our space vehicles moving forward," Mann said. "Really we're looking for the most information from the best of the best, and that's what we're aiming to do and so far it has been very successful for us."
Topics: Air Force News, Space, Cyber