BUDGET MATTERS SCIENCE AND ENGINEERING TECHNOLOGY
Taking Measure of Science and Technology Funding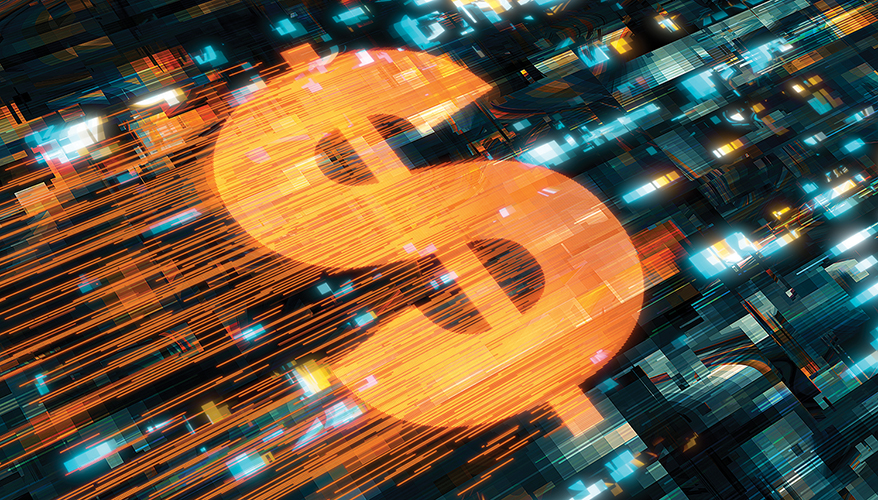 iStock illustration
While Defense Department budgets have ebbed and flowed this century, there has been relative consistency in one category: science-and-technology funding.
According to a June white paper from the National Defense Industrial Association's Emerging Technologies Institute, Defense Department science-and-technology funding requests averaged $14.6 billion in real terms between fiscal years 2003 through 2015.
The report, "Investing in the Future: Trends in the Defense Department's Science and Technology Funding," stated that funding for science and technology has climbed steadily in recent years, corresponding with the department's Third Offset strategy, the end of the Budget Control Act and the 2022 National Defense Strategy.
"Because the purpose of the [science-and-technology] portfolio is to lay the groundwork now to counter threats in the very long-term, this increase in funding indicates that DoD foresees long-term competition with great powers who are deeply invested in their own science and technology," the report stated.
In other words, China has been making strides in developing new weapons, systems and materials, and the United States needs to keep pace with basic research, applied research and advanced technology development, collectively referred to as science and technology.
The Defense Department requested $16.5 billion in science-and-technology funding for fiscal year 2023, and Congress appropriated $22.4 billion. That is another trend highlighted in the report, which stated that since 2014, bipartisan majorities in Congress have plussed up the science-and-technology request from presidents of each party. In fact, it's a wink-and-nod routine. The Defense Department underfunds science and technology in its annual request because Congress will add more — typically after berating department officials in hearings for underfunding it.
The department's 2024 request is $17.8 billion. While far from official or final, a June 12 House Armed Services Committee's chairman's mark of the 2024 National Defense Authorization Act included $18.2 billion for science and technology.
While that is more than the department's request, it is $4.2 billion less than Congress appropriated for 2023. That could be a function of the debt ceiling deal, which capped defense spending at $886 billion. That is $6 billion more than the department requested, meaning Congress has less loose change to spread around in 2024.
Still, the committee's proposal — should it survive the legislative process — would be an 18 percent cut to science-and-technology funding, which is a lot for labs and research institutions to absorb.
The ETI report tees up several questions for which there are no easy answers. What is the "right" level of science-and-technology funding? What's the best way to measure the impact of S&T funding to determine future funding? What can or should be done to end the dynamic of Congress boosting the Pentagon's request each year? Historically, defense experts argued that science-and-technology funding should be 3 percent of the Defense Department's topline budget. But with the soaring costs of big-ticket acquisition programs and near-term needs, the topline has been growing at a faster rate than science and technology, which has therefore been a decreasing percentage of the budget. Thus, that indexing method might not be of much value anymore.
So, how to proceed?
Budgeting for F-35 or Columbia-class submarine procurement is relatively easy: multiply the number desired by the per-unit cost.
But in the case of early-stage research into developing new chemicals for missile propulsion or next-generation materials for stealth bomber coating, how much funding is enough? What is the minimum level needed to keep government and university labs busy experimenting with the technologies of tomorrow? Is there a funding saturation point?
Ultimately, the department and Congress need to establish metrics to track the outputs of science-and-technology inputs to guide funding levels. Language in the subcommittee on cyber, information technologies and innovation mark indicates that House Armed Services Committee members want metrics.
The proposed language directs the department to provide a report "detailing quantitative measures of effectiveness and performance to assess and track transition of science and technology projects from the initial stages of research and development to fielded technologies or capabilities."
While that data could be used to support efforts to reduce the difficulty of transitioning technologies across the so-called valley of death, the data could also be a stalking horse to cut science-and-technology funding.
The implication is that poor transition rates mean science and technology is a poor investment. While transition is certainly a metric, it is hardly a definitive measure of the value of early-stage research.
Failure is a critical part of the innovation process. Not every dollar invested should lead to a fielded capability. Sometimes failures are necessary to course correct.
That makes the task of determining useful metrics for science-and-technology funding that much more complicated.
In the meantime, funding stability is critical, according to the ETI report. "Research institutions cannot easily absorb large injections of funding that may not be sustained due to the need to hire more researchers, patiently pursue technical achievements and build more laboratory and test infrastructure," it said.
"They also cannot adapt to rapidly falling funding, which leads to project cancellations and an environment where research teams cannot take risks," it added.
An 18 percent drop in funding for 2024 doesn't sound like stability. ND
Topics: Technology Tomorrow, Defense Watch