PARIS AIR SHOW NEWS: Israeli Vendor Unveils New Missile Countermeasure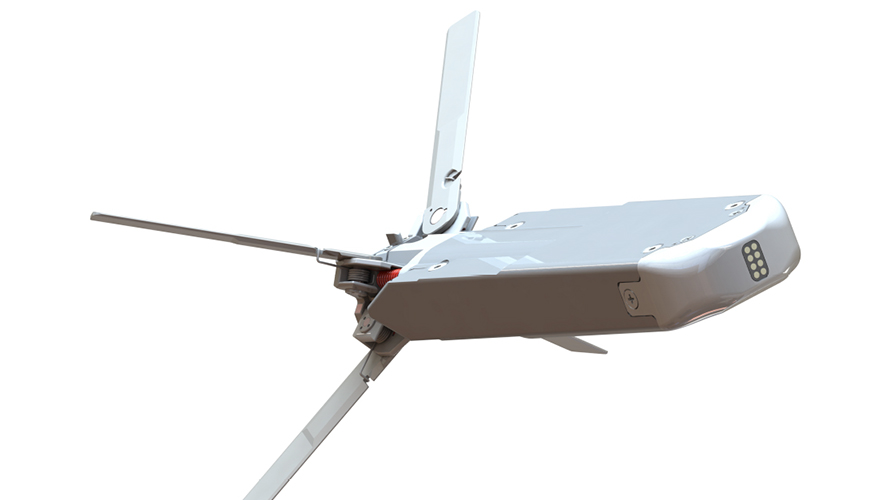 Elbit Systems photo
PARIS — Israel-based Elbit Systems introduced the latest member of its self-protection systems family at the Paris Air Show: the Nano SPEAR.

Elbit's self-protection electronic attack and reconnaissance, or SPEAR, product line includes the Micro SPEAR for small installations, Light SPEAR for installation on medium-large sized helicopters and unmanned aerial vehicles and the Advanced SPEAR ECM Pod, currently on contract to provide active self-protection for the C-390 transport aircraft, according to a company press statement.

The Nano SPEAR is an advanced, digital and miniature system designed to countermeasure against radar-guided air-to-air and surface-to-air missiles threatening aircrews and their platforms, the statement said.

Weighing in at 800 grams and not much larger than a cellphone, the Nano SPEAR is an expendable radio frequency decoy that uses an aircraft's existing dispensing system and, once launched, acts independently to lure away hostile radar-guided missiles, according to the statement.

Elbit designed the Nano so that it could fit into existing countermeasure dispensers without requiring any modification to an aircraft, a company official said.
"To change the aircraft is a big issue," said Shlomo Livne, senior vice president of Elbit's Airborne EW Business Line, in an interview at the Paris Air Show June 21. Being able to dispense the Nano SPEAR without "any change to the platform" is a "very big advantage."

In addition to the compact form factor, the Nano is lightweight to ensure it can deploy on a range of aircraft, he said.
"If you're talking about helicopters, weight is one of the biggest challenges we have," he said.

Livne described Elbit's approach as layers of protection, and the Nano SPEAR is "another layer," he said.

The Nano SPEAR was designed to complement the rest of the SPEAR family and enhance the company's overall protection and communication jammer systems. Combined with the rest of the Elbit Electronic Warfare suite, "you get full protection for the end game," Livne said.

The Nano SPEAR is also designed to complement an aircraft's existing electronic warfare system and operate in coordination with it, or as a standalone in the absence of one.

The Nano SPEAR also features an advanced digital receiver and electronic warfare technique generator, which allows it to handle advanced radar threats, according to the press release.

Livne said the company decided to invest research-and-development money into the Nano SPEAR because it saw an opportunity with state-of-the-art technology that addressed a need.

The SPEAR product family is based on hardware that is modular, providing ease of scalability, Livne said. Elbit is "providing all kinds of protection," from laser warning systems to missile warning systems, he said, adding that the Nano SPEAR is a "big opportunity for us."

In addition to announcing the Nano SPEAR, Elbit added to its Unified Electronic Warfare Suite at the air show, unveiling a new capability aimed at drone detection and locating Personal Location Beacons for ground forces and pilots.

The new capability already existed within Elbit's systems and does not use any new software or firmware, Livne said.

The new radar warning receiver locates drones and classifies them as a threat as part of the company's overall Electronic Warfare solution, he said. The sensor continues to function as a radar warning receiver sensor in parallel to the new capability.

The system provides pilots with dedicated symbols for different threats, clearly identifying drones and where they are, he said.

"The pilot … doesn't need to do [anything]," he added. "Because everything is automatically done. So [the pilot] can be focused on the mission. So that's the idea. Everything is here in one box."

The receivers can also be configured to detect and geo-locate the Personal Location Beacon of ground forces or pilots on the ground. Any platform with a radar warning receiver can perform the task, he said.

"But I'm using the same system that exists," Livne said. "No need to change [anything] — only to load the software."
Topics: International