PARIS AIR SHOW NEWS: New Loitering Munition Promises to Go the Distance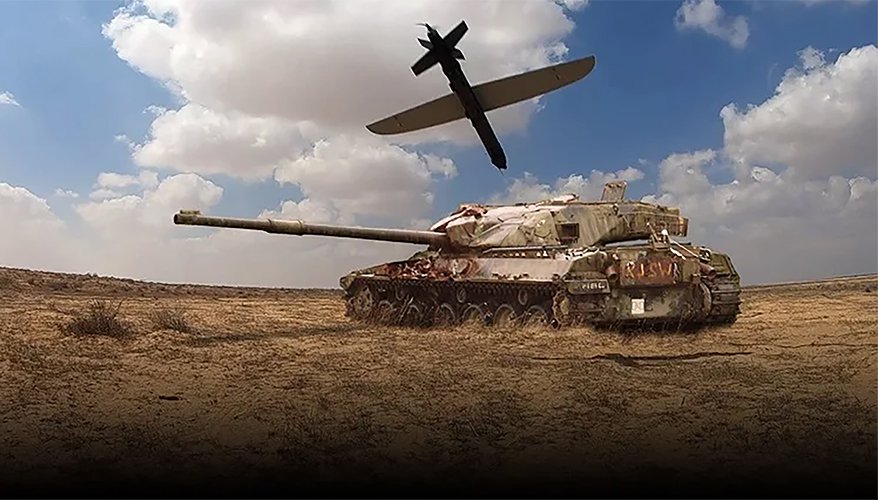 BlueBird Aero Systems image
PARIS — An Israeli arms manufacturer has introduced a small kamikaze drone that can travel long distances to destroy tanks and lightly armored vehicles.

BlueBird Aero Systems used the Paris Air Show to introduce the SpyX loitering munition that is only 120 centimeters long with a 200-centimeter wingspan, but has a range of up to 50 kilometers and can fly two hours on a single battery charge.

Two different kinds of warheads can be swapped out and are stored separately from the rest of the drone, which not only gives the operators more flexibility, it increases the safety for operators, he said.

The use of kamikaze drones, or loitering munitions, has come to the fore in modern warfare, notably in conflicts such as the Ukraine war, where they have been used effectively to destroy military vehicles and other targets.

Safety was a primary consideration when developing both the software and the warheads, said Guy Maymon, the company's marketing director, on the sidelines of the air show.

The larger of the two warheads can penetrate a tank on impact, and the anti-personnel/light armor warhead can be commanded to explode in the air with fragmentation to attack enemies on the ground, he said. It has a "veto" switch so operators can abort a mission, he added.

The company also touted the drone's low cost. It is also meant to be attritable.

Like other so-called kamikaze drones, it can serve as a surveillance drone when it's not used to destroy targets, he said. However, if it is not used as a weapon, its utility ends after about four missions, or 12 hours, as its battery cannot be swapped out.

The company is looking for overseas customers after spending about a year and half developing the munition with its own research and development funds, he said.

The company also used the occasion of the air show to introduce MagiCam, an unmanned aerial vehicle-based 3D high-resolution mapping program.

The payload using Skyline Software Inc.'s Photomesh programming can scan 40-square-kilometers per hour in 2D at 500 meters altitude and 12 square kilometers for 3D mapping "with a uniquely designed gimbaled camera," a company statement said.

The software can provide high-resolution, geo-tagged images and excels at doing change detection when re-flying over a targeted area, the statement said.
Topics: Air Power, Global Defense Market