COMMENTARY SECURITY AND COUNTERINTELLIGENCE
LETTER TO THE EDITOR: Women at Disadvantage for Security Clearances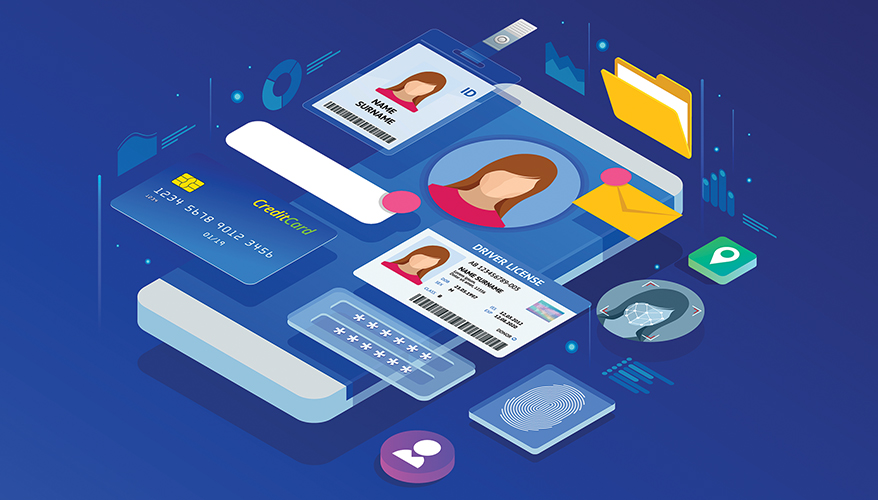 iStock illustration
We have got it good on Florida's Space Coast where we are surfing a boom in the commercial space industry.
I can glance up from my garden and see rockets launch satellites into geostationary orbits. The museum where I volunteer displays the console that first launched John Glenn into space. We have an entire room dedicated to women astronauts.
But I'm worried because there is a significant gap in how — and more importantly who — is getting security clearances. Will we have enough cleared workers for our ambitious new space industry and defense workforce of tomorrow?
Law-abiding Americans are like pointillist paintings — exponential points of data which coalesce to form an individual.
These data points are scrutinized to get a security clearance that enables holders to access classified information on a "need to know" basis for certain types of employment. Clearances include: Top Secret, Secret, Confidential, etc., among others.
When I obtained my Global Entry card, the government took my digital fingerprints and interviewed me. So did the Brevard County sheriff's department when I obtained a conceal carry weapons permit in Florida.
My airline has a digital log of all the flights I take. My auto insurer knows about my father's stellar military service. Some insurance actuary somewhere knows I vote in midterm elections — a vitality marker for calculating premiums. You get the picture.
We have more data analytic points to capture on individuals, not less, yet the process for getting security clearances remains murky — and disfavors educated women. Most degrees earned at U.S. universities are earned by women. The Wall Street Journal reported recently that women constitute the majority of students in Wharton Business School MBA classes.
Yet, despite making strides, women still eschew military careers, making up less than one-fifth of the U.S. military. That sets educated American women squarely at a disadvantage when it comes to the on-ramp for security clearances.
I'm currently in a job search in Florida in the defense industry. One of the key requirements listed on lucrative export control and other defense jobs is having an active security clearance. Most women's resumes will never make the cut from the initial applicant tracking system screening.
The clearance systems we have today are expensive, cumbersome and hiding behind "complexities" that frankly do not hold water anymore. Our adversaries benefit from the way we hold our country back. New technology and private companies stepping up are part of the answer. Our military — now six branches including the Space Force — must step up, too. It is time to electronically staple a security clearance application to qualified university graduates' diplomas.
Cleared professionals who typically utilize clearances are active military and diplomatic corps mixed with "retreads," mature experts with developed skills from military ranks, corporate and defense sectors.
But retreads are not in the workforce long-term, and even fewer of them came back to full employment after the pandemic. Every day, 10,000 Americans turn 65 years old as part of the "Silver Tsunami."
My generation, Gen-X, is a tiny non sequitur compared to the behemoths we are sandwiched in-between — boomers and millennials. In the coming decade, the oldest millennials will be my age, and the Silver Tsunami will have left the workplace.
Where will we be? Recall that today, many fortunate U.S. high school and even middle school youth study abroad — not to mention the study abroad programs for university students that have proliferated in recent years. Simply put, Americans start foreign "associations" much earlier these days.
All the puffery, delay and rights to access hinged on "who are your associations" are not useful in the quest to get the work of our nation done.
We do not need to dispatch agents out to interview candidates' associations anymore. The industrial internet of things already knows who our associations are — and can accurately predict who they are likely to be. That is how unsupervised machine learning and neural networks function.
Some security clearance backlogs cleared recently, reforms have been promised, but where is the proof of that?
We can pivot so that our adversaries don't leave us in their stardust. Modern, educated American women will not tolerate the second-class "hidden figures" model when it comes to getting access to the work of our nation done.
The educated sliver of the defense workforce we claim to not have is right in front of our noses — they just do not have access to the on-ramp for security clearances. They remain off the radar.
Houston, we have a problem.
C. Adrienne Baughman
Titusville, Florida


Topics: Security and Counterintelligence, Personnel, Workforce