Taiwanese Startup Makes Inroads in Crowded Counter-UAS Market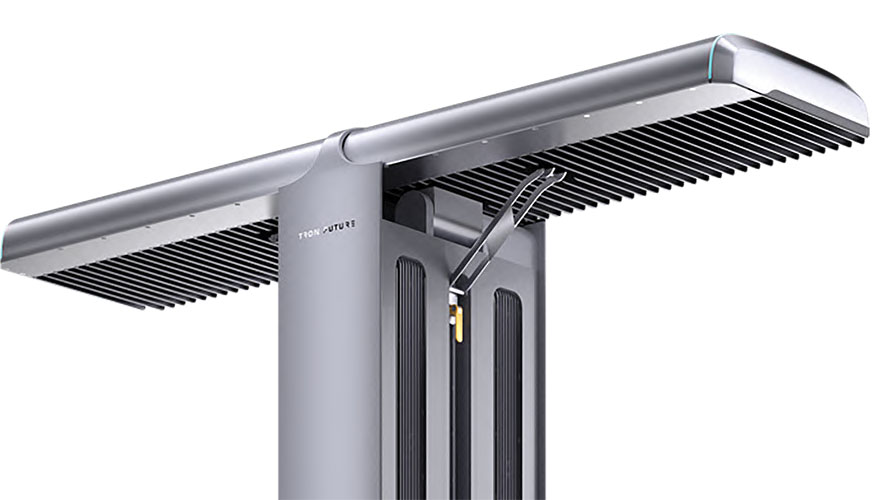 T.Radar Pro
Tron Futures Technologies photo, iStock illustration
CHIBA, Japan — A Taiwan-based small business is having some success in the highly competitive field of counter-drone technology.
Tron Future Technologies, based out of Hsinchu, Taiwan, has sold its anti-drone system to "more than five" international customers so far, Yu-Hsuan Chao, sales and market division specialist, said on the sidelines of the DSEI Japan conference.
She could not disclose the names of the customers.
The entire system fits in one box and weighs about 15 kilograms. "It's easy to carry and when you arrive at the place you want to set it up, you can start operations in only a few minutes," she said.
The portable radar can detect enemy drones out to five kilometers. Once one is spotted, the operator can hand- or tube-launch a small unmanned aerial interceptor with a variety of different options depending on the threat, she said.
The operator can dispatch the interceptor with one of two different "soft kill" options: a jammer that stops the enemy drone from functioning; or a net that entangles it and drops it to the ground.
If more drastic measures are called for, the operator can swap in a gun that can fire a 12-gauge shotgun shell to destroy the drone.
The system is designed to be easily transportable and can be stowed or checked in on commercial aircraft.
The sensor is a software-defined, all-digital, four-dimension, active electronically scanned radar that can be set up by one person.
The software can sort out real targets from urban clutter, give users an intrusion warning and classify the threats, she said.
However, if operators want 360-degree coverage, they must bring two radars, Chao noted.
The four-year-old company was one of only two Taiwan-based vendors displaying their wares at the trade show. ND