JUST IN: Extended Range Cannon Artillery Could Miss Army's 2023 Fielding Goal, Official Says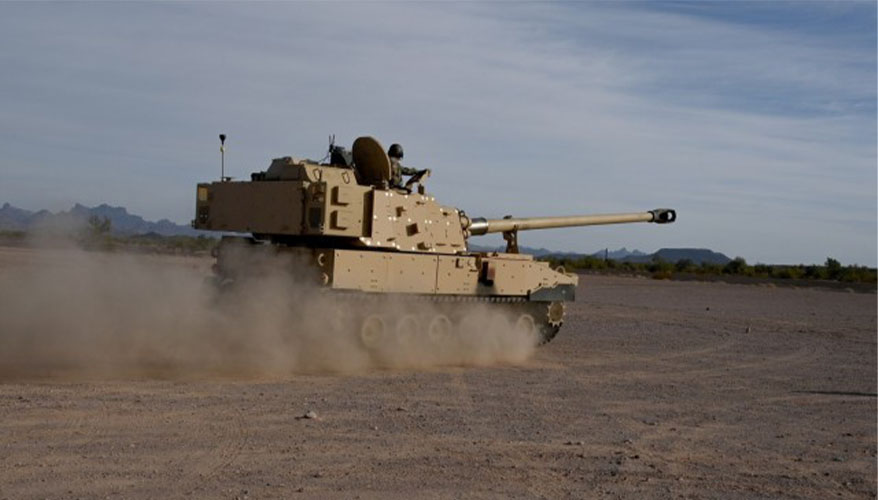 U.S. Army
Of the 24 modernization programs the Army planned to have in soldiers' hands by the end of this fiscal year, only the Extended Range Cannon Artillery looks like it will fall short, Secretary of the Army Christine Wormuth said June 13.

The Extended Range Cannon Artillery system, or ERCA, is an upgrade to the service's M109 self-propelled howitzer that will add armaments, electrical systems and other updates to the existing vehicle, according to a Government Accountability Office report published in June.

The Army initiated the program in September 2018 using the Middle Tier of Acquisition pathway and "planned to complete operational testing and transition to the major capability acquisition pathway at production within the five-year time frame established in DoD policy for" the Middle Tier of Acquisition, the report said.

However, Wormuth said during a media roundtable the system, which is a key element of the service's Long Range Precision Fires modernization priority, has experienced "some engineering challenges … that I think are going to create a schedule delay."

The GAO report said the Army originally "planned to complete subsystem developmental testing in December 2022," but technical challenges identified during testing required the service to pause further activities. GAO said the service currently plans to field up to 18 ERCA prototypes to an artillery battalion for an operational assessment later this fiscal year, but noted the Army has yet to determine the effect of the technical issues "on the program's schedule."

Wormuth said ERCA probably will not "get over the finish line in [2023]." The system is one of 24 programs Army leaders committed to have in soldiers' hands — either as prototypes or fielded systems — by the end of fiscal year 2023, and ERCA is "really the only one where we've seen a slowdown," she said.

"Most of the systems that we're working on are going very well," she added, pointing to the selection of Bell Textron for the Army's Future Long Range Assault Aircraft program and the unveiling of the M-10 Booker Combat Vehicle as examples of the service's progress on modernization.

Overall, Army leadership feels "very good about the momentum that we have on our modernization programs," she said.
Topics: Army News