ROBOTICS AND AUTONOMOUS SYSTEMS
JUST IN: SOCOM in Market for Advanced Counter-UAS Technologies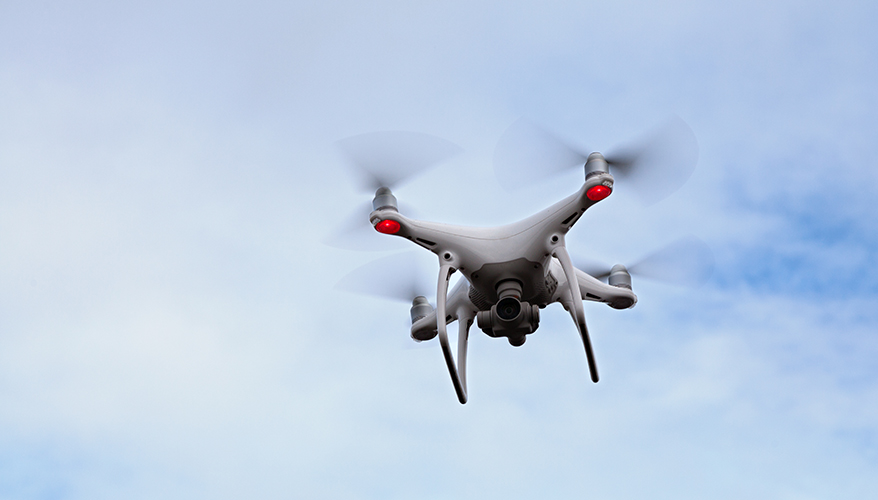 iStock illustration
TAMPA, Florida
— U.S. Special Operations Command is not satisfied with the systems it has on hand to protect its forces against drones, a senior official said May 9.
James Smith, SOCOM's acquisition executive, said in a keynote speech at SOF Week in Tampa, Florida, that he is on the lookout for new technologies that can detect and defeat small and medium-sized drones.
There are many companies offering such capabilities and looking back three to five years, the command rushed some of them into the field in order to quickly provide protection, he told reporters later. As a result, many of these technologies operate in "silos" and don't work together as a comprehensive system.
"We were all trying to address a critical mission need," he said. Operators needed solutions, and "everybody was trying to do the right thing and push capability for them," he said.
But operators have become frustrated with the "drive-by" training and lack of systems engineering with the rapidly fielded solutions, he said.
Counter-drone capabilities have come to the forefront in the war in Ukraine as drones have been frequently used with "kamikaze" techniques. The so-called "loitering munitions" can search for targets such as military vehicles, and operators can then choose whether to send them on a one-way trip to destroy the target.
"We realized that error, and we've taken a much [more] systematic approach," he said. Currently, the command is looking at software defined systems that can plug and play together, whether it is the detector or the methods for defeating the drones.
"If [we] can get those to work together in the same architecture, now I can provide a system of systems approach to the operator, train them on that system and give them a much more effective solution that they can incorporate," he said.
The command is particularly looking for counter-drone capabilities that can detect and defeat Class 3 unmanned aerial systems, which generally weigh more than 1,000 pounds and fly at about 250 knots. Their speed makes them hard to defeat, he added.
Ultimately, SOCOM may end up deferring to the Army, which is working on the same problem. Then the command can concentrate on unique UAS threats to special operators, he said.
As far as other aircraft, Smith said the command is still looking into a kit that can convert a MC-130J aircraft into a float plane.
The command is studying the Japanese-made four-engine ShinMaywa US-2 "flying boat." U.S. forces have conducted exercises with the aircraft in the past, and Smith said SOCOM is looking at it for lessons learned.
The command is looking for runway-independent aircraft, and a seaplane would basically "turn the whole Indo-Pacific into a runway," he said.
The command is also looking to place payloads on military satellites that will be dedicated to special ops missions, although he didn't foresee a satellite entirely dedicated to the command, he said. SOCOM is working with the Space Development Agency, which is now part of the Space Force, to place some of these specialized payloads, he added.
Meanwhile, the command's acquisition structure will undergo some changes this year as two of its programs executive offices will merge. PEO Command, Control, Communications and Computers and PEO Special Reconnaissance will combine to become PEO Tactical Information Systems to better concentrate on technologies that serve special operators on the tactical edge, Smith said.
Higher level communications and networks will live under a Director for Enterprise Systems, he added.
Topics: Robotics and Autonomous Systems