GOVERNMENT CONTRACTING INSIGHTS DEFENSE CONTRACTING
Increased Climate Disclosure Burden Coming for Contractors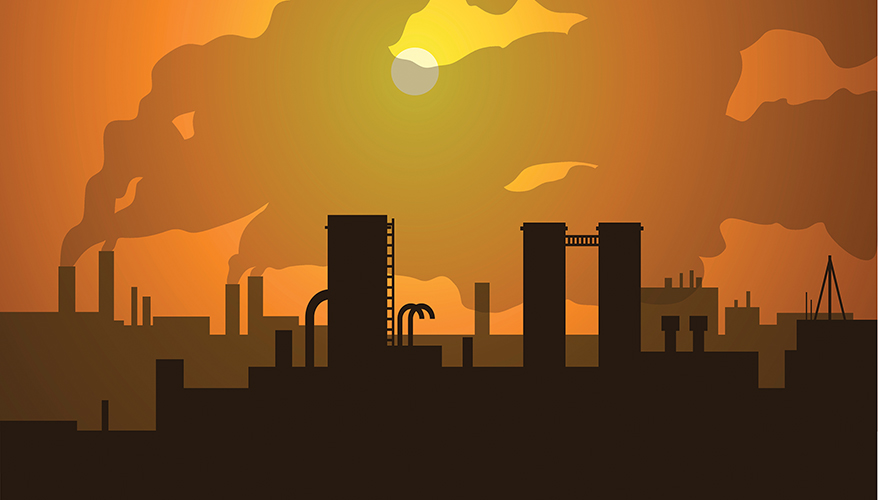 iStock illustration
Federal contractors are awaiting issuance of new procurement regulations targeted at ensuring public disclosure of greenhouse gas, or GHG, emissions and climate-related financial risk and also setting science-based GHG reduction targets.
Under the currently proposed rule, non-excepted contractors who do not comply with the rules could be presumed non-responsible and thus ineligible to receive federal awards. The proposed rule is intended to understand and reduce supply chain vulnerabilities through greater transparency and goal setting.
Under the proposed rule issued this past November, contractors must represent whether they are a "major contractor" — more than $50 million in federal contract obligations in the prior fiscal year — or a "significant contractor" — between $7.5 and $50 million in federal contract obligations in the prior fiscal year.
If the contractor meets either of those definitions, it must complete a GHG analysis and report its findings in the System for Award Management, or SAM. Importantly, the proposed rule does not include an exception for commercial items — including commercial-off-the-shelf items — or services contractors.
The baseline reporting requirement consists of completing the GHG Protocol Corporate Accounting and Reporting Standard, which involves assessing GHG emissions from sources that are owned or controlled by the reporting company, or Scope 1 emissions, and GHG emissions associated with the generation of electricity, heating and cooling or steam, when these are purchased or acquired for the reporting company's own consumption, but occur at sources owned or controlled by another entity, or Scope 2 emissions.
Major contractors must also complete an annual disclosure questionnaire through the CDP Climate Change Questionnaire. This annual disclosure requires accounting for emissions that result from the operations of the reporting entity and that occur at sources other than those owned or controlled by the entity, or Scope 3 emissions. Additionally, major contractors would need to develop a science-based target to reduce GHG consistent with the goals of the Paris Agreement. The disclosure and the target must be made publicly available online.
Failure to conduct the inventory, make the annual climate disclosures or meet the science-based targets, if required, would result in a presumption of non-responsibility under the Federal Acquisition Regulation.
Such contractors would presumptively be ineligible to receive federal contracts or related subcontracts unless the contracting officer determines that noncompliance resulted from circumstances properly beyond the prospective contractor's control; the prospective contractor has provided sufficient documentation that demonstrates substantial efforts to comply; and the prospective contractor has made a public commitment to comply as soon as possible on a publicly accessible website — within one year.
The rule proposes exceptions for federally recognized tribes or tribal or Native corporations, higher education institutions, nonprofit research entities, state or local governments and entities deriving 80 percent or more of their annual revenue from federal management and operating contracts that are subject to agency annual site sustainability reporting requirements. A major contractor considered a small business for the North American Industry Classification System code it has identified in its SAM registration as its primary code would be exempt from the Scope 3 reporting and target requirements but must still comply with the Scope 1 and 2 reporting requirements.
The government is reviewing more than 38,000 public comments on the proposed rule and drafting the final rule. A date for release of the final rule has not been made public. The potential for a presumption of non-responsibility, combined with the potential risks of certification to the government concerning GHG calculations, is likely to give many contractors pause.
Fortunately, major contractors and significant contractors will have one year after the rule is finalized to complete their inventories and disclose their emissions in SAM and two years to submit their disclosure questionnaire and science-based targets. The proposed rule provides waiver authority to an agency in the event of an emergency, for national security reasons or to allow an additional year for an entity to achieve compliance.
It is possible that agencies will grant waivers in the event contractors experience difficulty implementing this rule, although that may be less likely in situations where, as here, the waivers are made public.
Changes may certainly be made before the regulation is finalized. However, as it is currently drafted, this regulation would impose potentially significant new reporting and disclosure standards for many government contractors, resulting in increased compliance burden and cost, including cost to the government under cost-type contracts.
For instance, the rule goes further than many companies' standard climate pledges and even beyond the climate disclosure rules proposed by the Securities and Exchange Commission in March 2022 — which would not require companies to develop targets, like the proposed Federal Acquisition Regulation amendments.
Additionally, this rule suffers from a familiar frustration with assessing GHG emissions as it lacks clear guidance on the methods and factors that should be used by companies in calculating their emissions. This lack of a clear framework is particularly concerning in the context of government contracting, where companies will be expected to certify to the results of their GHG emission assessments.
Therefore, as procurement officials move toward a final rule, the defense industry would be well advised to continue monitoring the progress of this regulation and other climate-related procurement regulations.

Chanda Brown is an associate, Alexander Hastings is of counsel, and Bob Huffman is senior of counsel at Covington & Burling LLP.
Topics: Defense Contracting