JUST IN: Chinese Balloon Lifted U.S. Army Efforts to Sense Emerging Threats (UPDATED)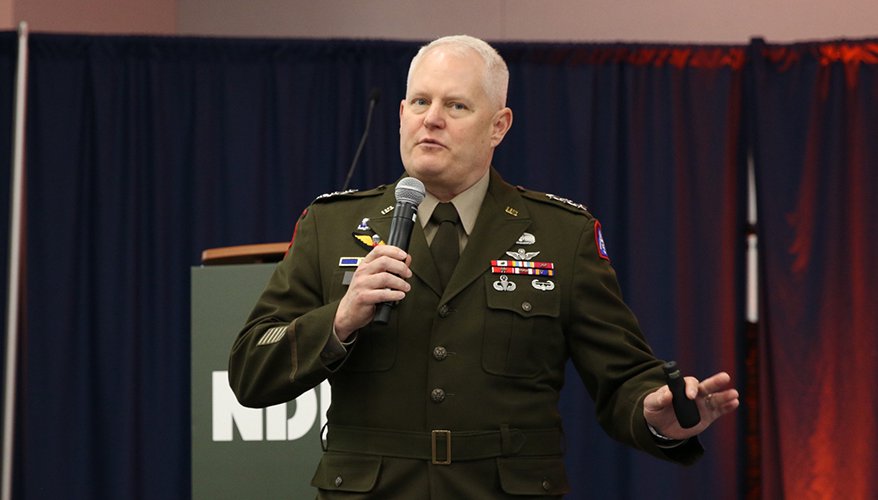 Lt. Gen. John R. Evans, Jr.
NDIA photo
SAN ANTONIO, Texas — When a Chinese balloon "floated across the country" nearly four months ago, the Army received "lots and lots of questions" that prompted a sharpened focus on one of Army North's homeland defense priorities: domain awareness, according to a service leader.

Among the questions were, "How come we couldn't see this? It's not that sophisticated — it's a balloon, right?" said Lt. Gen. John R. Evans, Jr., commander of Army North, at the National Defense Industrial Association's Science & Engineering Technology Conference Tuesday.

A balloon with a "very small radar cross section, floating at 60,000 feet, moving at 40 knots is not the kind of thing we're looking for," Evans said. But it showed Army North maybe it should be.

The incident highlighted a need to optimize sensors "to be able to see the things that you're looking for," he added.

Evans said the Army is learning from the episode and continuing to work toward awareness across all domains.

"What are we doing to make ourselves more aware, particularly in space and cyber where we are likely to see attacks?" he said.

The balloon incident also highlighted how little the public knew about the Army's capability in that space, Evans said. Movie depictions of taking down ballistic missiles and rapid radar detection are not reality, he said.

"Our ability to have maintained domain awareness and to give us the amount of lead time and lead plan that we need to be able to react to a significant attack is very, very limited," he said.

China and Russia are in a position to launch tactical and strategic weapons "from just about any place on earth and reach us from any axis," Evans said. "We're not optimized for that" from a domain awareness standpoint. "So, we're continually working on ways to do that."
He called technology "one of the chief factors in the rise of our peers and near-peer competitors," because "they took the time … to really study us to see what the American way of war was like."

The Chinese are flying hypersonic weapons around the world, using big data analytics and cybernetics and looking for ways to leverage bioengineering, he said. "These are the threats that we will face in the future."

"But if we leverage our asymmetric advantages, and we buy down some of their advantage by increasing our technology, we can level the playing field."

Evolving to meet emerging threats is an eternal pursuit for the Army, he noted. After the September 11 terrorist attacks, "we re-optimized to look for little planes that were flying at very high-value targets, like we saw with the Pentagon and we saw with the Twin Towers," he said.

Domain awareness was one of six challenges Evans said the science and engineering technology community can help the Defense Department overcome. Other areas include critical infrastructure protection, interoperability and information sharing, combating misinformation and countering unmanned aircraft systems.

The Army is the executive agent for counter-UAS operations for the Defense Department, and the threat is getting "more and more complex," Evans said.
Compounding the difficulty of counter-UAS operations is one of the challenges Evans presented to the science and tech community: critical infrastructure protection. The Army cannot "take 'em down, shoot 'em down, knock 'em out" if they are over critical infrastructure, he said.

"We've got to have other ways to do it," he said. That means working with other federal agencies, such as the Department of Homeland Security, to find a way to optimize what the Defense Department is doing and couple that with what other federal agencies and partners are doing, he said.

In the last month, the chief patrol agent of the Laredo Sector reported they had monitored 12,000 UAS incursions on the border, he said.

"That's criminality," he said. "That's not even terrorist or foreign intelligence. That's just cartels moving stuff back and forth, surveying our positions at the border patrol and the DoD folks that are supporting the border."

That's just one small section of the border, he said. "Imagine what's going on across the United States."
Correction: A previous version of this story misspelled Evans.
Topics: Army News