TACTICAL WHEELED VEHICLES
SOCOM Lays Out Shopping List For Key Vehicle Upgrades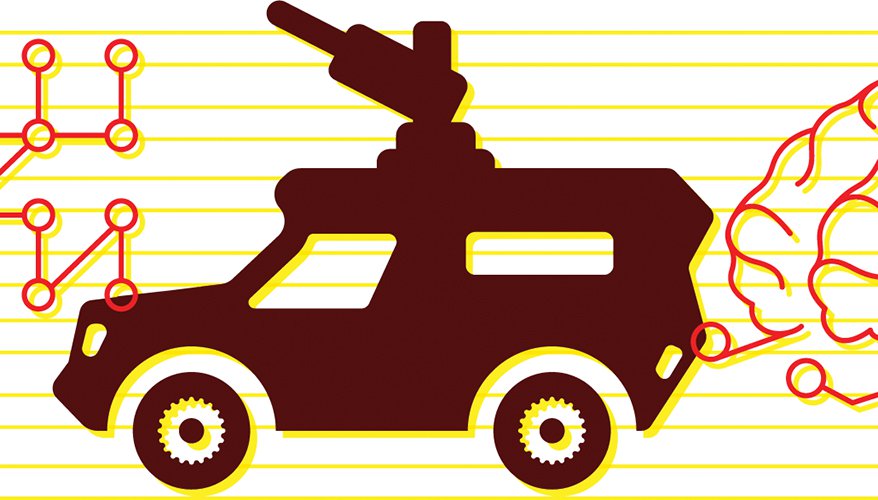 iStock illustration
COLUMBUS, Ohio
— U.S. Special Operations Command is shifting its focus from counter-terrorism operations to near-peer competition, and it needs help from industry to ensure its land vehicles have the right capabilities for future missions, a service official said.
Over the last two decades, special operators have "pretty much mastered" missions in the U.S. Central Command area of responsibility, which includes the Middle East and parts of Northeast Africa and Central and South Asia, said Marine Corps Lt. Col. Alfredo Romero, the program manager for the Family of Special Operations Vehicles at Special Operations Command.
However, as SOCOM — and the Defense Department as a whole — advances its concept of integrated deterrence for a potential great power conflict, preparing for a fight against an adversary with "equally matched capability" presents a "very complex problem," Romero said at the National Defense Industrial Association's Tactical Wheeled Vehicles Conference.
"How do we master all domains?" he said. "How do we operate in that denied, non-permissive, nation-state-developed type of [environment]? … We're really going to focus on the ground mobility aspect of this problem set."
As they look ahead to the future battlefield, one particular issue Romero and his team are "taking a hard look at" is the balance between "kinetic versus non-kinetic survivability" capabilities on their tactical vehicles, he said.
"Are we going to be worried more about threats from the sky? Or are we going to be worried [about] threats from the ground, like improvised explosive devices?" he said. "I don't know. Intel is going to have to tell us that."
Romero acknowledged that facing a near-peer competitor that possesses advanced capabilities such as electronic warfare, cyber and high-energy weapons is "a space that we're not very familiar with, and probably need more fidelity on … anything beyond traditional projectiles.
"This is a constant problem, and the enemy and the battlefield are always [evolving]," he continued. Special operators must be "open-minded" as they look for solutions to these survivability questions, he said.
"How do I not be seen? … How can I not be targeted? How can I not be hit? How can I not be penetrated, and how can I not be killed?" he said. "So, those are those things that we're looking at — ways to protect the warfighter. And that's where I think we need help from industry, is both in kinetic and non-kinetic possibilities."
In particular, SOCOM is looking to industry for technology solutions for cyber hardening, signature management and lightweight armor, Romero said. "We're always looking to lighten the load on the vehicles," he said about lightweight armor.
Another focus area for special operations vehicles is hybrid/electric capabilities. One of the vehicles "in concept" at SOCOM is a hybrid-electric version of the Ground Mobility Vehicle 1.1, Romero said. The command has "two prototypes that are in the final install right now," after which they will undergo safety testing, he said.
"This is kind of an interesting problem set because … what are the tradeoffs that you get with batteries?" he said. "What do I lose with this technology, how much payload do I lose? What do I gain?
"That's why we're building these tech demonstrators, to help inform … requirements for the user community," he added.
Other items on the SOCOM shopping list include autonomous or semi-autonomous vehicle capabilities that can reduce "cognitive load on the operator" and modular mission kits that are vehicle agnostic, Romero said.
"Anything that I can bolt on or bolt off rapidly [and] give the operator kind of a menu of items" such as tire racks or traction mats for snow, he said regarding the modular mission kits. SOCOM is also seeking modular command, control, communications and computers, or C4, kits, he added.
"C4 is relatively expensive, so how do we find a kit that's kind of a one size fits all?" he said. "There's definitely some area for growth … for that space."
As for purchasing vehicles themselves, "I don't think that SOCOM in the near term will be buying a SOF-unique vehicle platform," but rather will utilize vehicles provided by the services and then "enhance and provide SOF-unique modifications," Romero said. "That's going to be the wave of the future."