SEA-AIR-SPACE NEWS: 'Network Thinking' Needed to Recapitalize Defense Industrial Base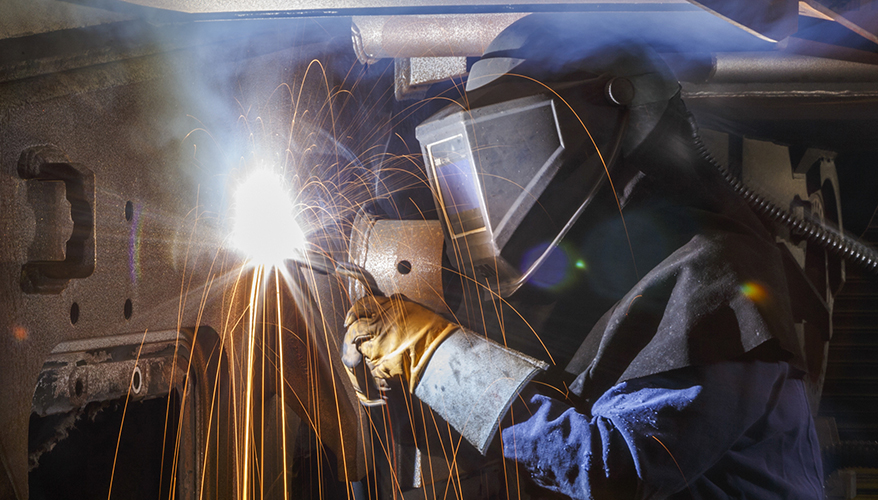 Defense Dept. photo
NATIONAL HARBOR, Maryland — Building and buying the capabilities of the future for the U.S. military will require greater collaboration across the industrial base and with the Defense Department, officials said Apr. 4.

The industrial base as a whole has not changed much since World War II, former Assistant Secretary of the Navy for Research, Development and Acquisition James Geurts said during a panel discussion at the Navy League's annual Sea-Air-Space exposition.

"I actually hate the term 'industrial base,' because it sounds very static and it sounds … [like] a thing that never moves," he said. "And quite frankly, that's one of the big challenges we have."

While the industrial base model of the past "served us really well … it's not going to be the thing that carries us for the next 50 to 70 years," he continued. What is needed is "network thinking," bringing each piece of the acquisition process — from the acquirer to the operator to the technologist — "all much closer together to go tackle problems," he said.

"That's what I think we all have to work on doing in building this future industrial network — which is much more dynamic, which is much more resilient, and which actually gets us back into the competitive sphere we need to be in as opposed to trying to save the old industrial base," he said.

Currently, the military and industrial base are struggling to leverage all of their capabilities fully, Geurts said.

"Networks work really well when they're transparent, when they're trusted … and when they have a lot of diversity," he said. "And those are the things I think we need to bring back into this future industrial network."

Along with traditional industrial resources, the Defense Department must work with international partners and venture-backed startups "to bring in a whole new set of [ways] of looking at problems," he said.

Geurts observed that "we're almost at a one-to-one ratio of [research and development] to procurement in the budget, and that doesn't do anything for guys and gals downrange." In its fiscal year 2024 budget request, the Defense Department requested $170 billion for procurement, and $145 billion for research, development, test and evaluation.

"We prototype a lot of stuff — we have cool videos — but it doesn't close business equations and it doesn't deliver combat capability downrange, and so I think we need to kind of focus on that," he added.

Undersecretary of Defense for Acquisition and Sustainment Dr. William LaPlante also highlighted the need for increased production in his remarks during the panel.

"I can't say enough about production and how much it matters. Everything depends upon that," he said. "The supply chain depends upon it, the so-called 'valley of death' depends upon production. And so for all of the conferences and all the books and all the studies about bridging innovation [and] the valley of death, if they just said at the beginning of it, 'Oh, by the way, let's do production,' that would probably save a lot of the discussion, because it's really about that.

"Even for the percentage of GDP that we have, we have to do more procurement, more production, and the Navy is going to lead the way," he added. For fiscal year 2024, the Navy requested nearly $77 billion in procurement funding — a 6 percent increase from 2023 enacted levels, and far surpassing its approximately $27 billion request for research and development.

To bring about this uptick in production, the Defense Department's Office of Strategic Capital is trying to attract the "magic bullet" of "private capital" to get programs and technologies over the valley of death and into the hands of soldiers, LaPlante said.

"If you really are trying to attract capital … people with capital and investors want to see a return on investment," he said. "And you have to know your market, whether it's the private sector, commercial sector, or it's in the DoD. Well, the market in the DoD is production and sustainment."

The department needs to do a better job of explaining to investors and officers that there are production and sustainment possibilities, he continued. "That's really where I think the emphasis has to be because, frankly, if it's just going to be a prototype, it'll be very interesting and wonderful to look at, and not go anywhere. Why would you invest? So, that's what we need to do."

Geurts said that the capital is out there. "If there's transparency and confidence in the future marketplace, that will actually buy things. Building a prototype does not close a venture capital equation, right? Buying a bunch of stuff does."

The Defense Department must "resist the urge to redevelop something that already exists … to leverage the things that are out there, and then focus our energy on fast integration and fast import of that technology. That's how I think we can leverage a capital market," he said.

In particular, large capital investments could be used to upgrade military infrastructure such as Air Force depots or Navy shipyards, Geurts said.

Forming the "right public-private partnerships could serve us much better to preserve our DoD procurement dollars, to go buy ships, not build dry docks," he said.
Topics: Defense Department