IT2EC NEWS: For Some Vendors, Defense Conferences, Contracts Are Gravy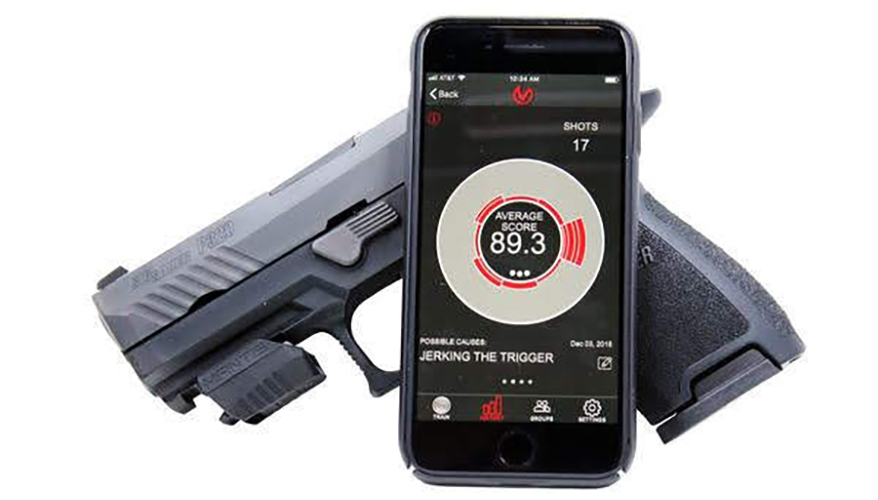 Mantis photo
ROTTERDAM, Netherlands
— Defense industry conventions can be high stakes events for vendors hoping to attract military customers. Companies at the IT2EC conference set up booths full of exotic training simulators, augmented and virtual reality devices, video screens showing battlefield movements and other high-tech systems that have few or no commercial applications or buyers.
Some of those vendors are vying for high-stakes contracts with the U.S. and other militaries or are trying to weed through complex acquisition programs to sell to government customers.
And then there are companies that show up with little fanfare because defense deals are nice to have, but not their prime market.
Oswego, Illinois-based Mantis is an example of the latter. It's a small business that makes consumer products, like the MantisX systems, which are designed to help shooters improve their technique.
"We are a consumer-first product," said Mantis President Austin Allgaier at his booth at the trade show. "We don't build to military requirements or go out and look for tenders and try to build a product around that. We build a product that works for people that are shooting today."
Throughout the conference, attendees wandered to his spartan booth on the side of the hall, picked up a pistol, dry-fired at the black wall and then looked at data on a tablet.
The MantisX X10, the latest model of the system originally released in 2015, consists of a small module that attaches to a gun rail and contains motion tracking technology — a gyroscope, accelerometer and magnetometer — and a Bluetooth module to connect to a smartphone or tablet. The system tracks the firing mechanics of a shooter and can be used during dry or live fire, Allagaier explained.
The system "streams the data real time so as soon as you take a shot, it instantaneously shows you on screen the quality of your technique, and then what the diagnostic is for what you're doing incorrectly, and then how to correct that issue," he said. "Once you get that feedback and you dial in your mechanics, then you see the real results on the range," he said.
While the MantisX is a training device and therefore fit the theme of the conference, it was perhaps the most low-tech product among the flight simulators and exotic VR systems designed to train service members to clear buildings or perform emergency treatment on trauma victims.
Yet, some military customers asked Mantis to attend the conference, Allgaier said.
While the U.S. Marines — every recruit going through basic training uses a $250 Mantis system for a week of dry-fire training — and several military units around the world are using the MantisX, military sales are a "very small percentage" of the company's business, he said.
"Because we're based in the United States, the U.S. consumer market is massive as far as firearms and gun training in general," he said. "Our penetration to the military is driven by people adopting it at the ground level for personal use, and then saying, 'Hey, maybe this is something we should consider for broader adoption.'"
But the military market is too slow and unpredictable, he said.
"Strategically, we don't bank on any military sales because that's personality-driven and bureaucracy-hampered," he said. "And so, you have these internal forces that are totally separate from the capability of what we offer."
Potential military customers see the value of the product, he said, but they don't necessarily see how to adopt and implement it.
"Now, having said that ... that could be very easily in the next 12 months 50 percent of our business based off of some of the current pending stuff that's up for purchase right now," he said.
If that happens, Mantis can scale up production as needed, he said.
"We do all the assembly in house," he continued. "It is a very scalable process. And I would say because we we've gotten that question many times, 'Can you scale up to meet our production needs?' And what I would say is that the U.S. consumer market is larger than any military in terms of its demand. And so really adding on an additional even a sizable military purchase would not drastically change the overall demand for manufacturing."
It's an enviable position in when so many small- and medium-sized businesses struggle to navigate the red tape of selling to the Defense Department. That might be why Allgaier appeared to be one of the most relaxed vendors at the conference.
Topics: Defense Contracting