New Radar to Boost Coast Guard Search, Rescue Missions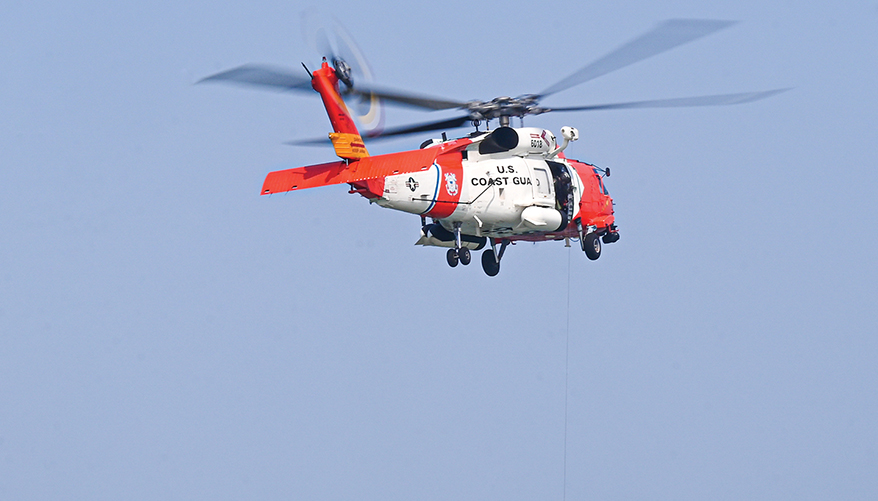 Coast Guard photo
ARLINGTON, Virginia
— The Coast Guard is investing in a next-generation weather radar system that could improve search-and-rescue missions with automated technology.
The service recently selected Honeywell's IntuVue RDR-7000 weather radar system to upgrade existing systems on its Sikorsky MH-60 Jayhawk and Eurocopter MH-65 Dolphin multi-mission helicopters.
The system replaces current manual radar operations with fully automated tilt-and-gain controls. With current weather radar systems, a pilot manually adjusts the controls to direct the radar beam.
"So as you're flying through the air, you have to tilt the radar so that you can … pick up weather at various altitudes," said Adam Gavrich, senior technical sales manager of avionics at Honeywell.
The manual operation, involving various techniques, creates a high workload, Gavrich said. "Anything that causes the pilots to have to work harder and not focus on their primary flying tasks — that creates specific hazards."
The IntuVue continuously scans using fully automated tilt and gain, Gavrich said. The pilot selects a weather mode, and the radar captures all data automatically out to 180 nautical miles. The continuous stream of data is then filtered through a 3D buffer, which Gavrich described as "the entire volume of the sky," and picks out the most significant weather to put in front of the crew.
"It highly reduces the crew's workload and gives them the best weather picture possible at all times, and does it automatically," he said. Coast Guard search-and-rescue missions are executed around "very difficult weather at times … now they don't have to spend time operating the radar," he added.
The upgraded system also offers improved radar reliability and hazard alerting capabilities that can detect hail, lightning five to 10 minutes in advance and turbulence out to 60 nautical miles, he said. The IntuVue is also smaller and lighter and requires less power than current systems.
Honeywell will retrofit the Coast Guard's entire fleet of MH-60 and MH-65 helicopters, as well as some additional spares, over a seven-year timeframe, Gavrich said.
Topics: Coast Guard, Maritime Security