SPACE SYMPOSIUM NEWS: Space Command to Sign Cooperation Agreement with Australia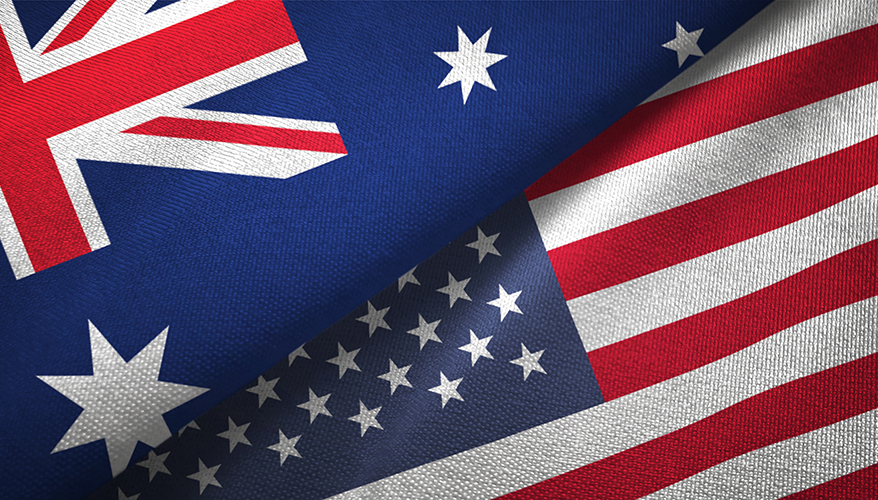 iStock illustration
COLORADO SPRINGS, Colorado — Space Command will sign an "enhanced space cooperation" memorandum of understanding with Australia this week, the command's leader said April 18.

The command has previously signed cooperation agreements with the United Kingdom and Canada. The memorandums of understanding provide a "non-legally binding framework for deepened military cooperation in the space domain," in particular to "increase the exchange of information, harmonize military space requirements, and identify potential collaborative studies, projects and activities," according to a SPACECOM press release.

"This is all in the effort to do better — [and] do more — collaboration" with allies such as Australia, particularly for planning efforts to figure out "how we synchronize, how we take advantage of each of our capabilities and effects," Army Gen. James Dickinson, SPACECOM commander, said during a media briefing at the Space Foundation's National Space Symposium.

SPACECOM now has collaboration agreements with both of the United States' partners in the Australia-United Kingdom-United States, or AUKUS, trilateral security partnership, the goal of which is to provide Australia with conventionally armed, nuclear-powered submarines and to develop joint advanced military capabilities.

Dickinson declined to comment on AUKUS, but said he was "looking forward to this week being able to sign" the memorandum of understanding with Australia.
Australia established its Defence Space Command under the Royal Australian Air Force in January 2022. It is responsible for coordinating the nation;'s military's space mission areas and executing its Defence Space Strategy, which was published in 2022.
Working with allies and partners is a major focus for U.S. Space Command, Dickinson said. Establishing these partnerships gives the United States and its allies the ability to "coordinate [and] execute operations in the space domain," he said during a keynote speech at the symposium.

The command has signed Space Situational Awareness sharing agreements with 33 nations and international organizations, he said. Last summer, it hosted its third Global Sentinel exercise, in which operators from 25 nations participated.

Exercises with allies such as Global Sentinel are "really how we develop and execute our theory of success that is outlined in the National Military Strategy [and] National Defense Strategy," Dickinson said.

"I would be remiss if I didn't quote one of our participants in that exercise … I believe this is from one of our great allies out of the Republic of Korea, where he said, 'No single country can face this vast domain. Global Sentinel is the optimal opportunity for generating synergy as we work together with all space-faring nations around the globe.' And I think that captures very clearly what we all need to be thinking," Dickinson said.

The command is also looking at how to leverage not only the capabilities of international military partners but those of international commercial partners as well, he said.

"One of the areas we're looking very carefully at is how do we do space domain awareness?" he said. "That's a combination of commercial and military.

"Those commercial markets don't only exist in the United States … they can be in other countries around the world," he continued. "And so when we look at how you bring that together, to provide the best capability to be able to look into the space domain, that's what we're driving towards."
Topics: Global Defense Market