JUST IN: After 65 Years, DARPA Model Catching On with Allies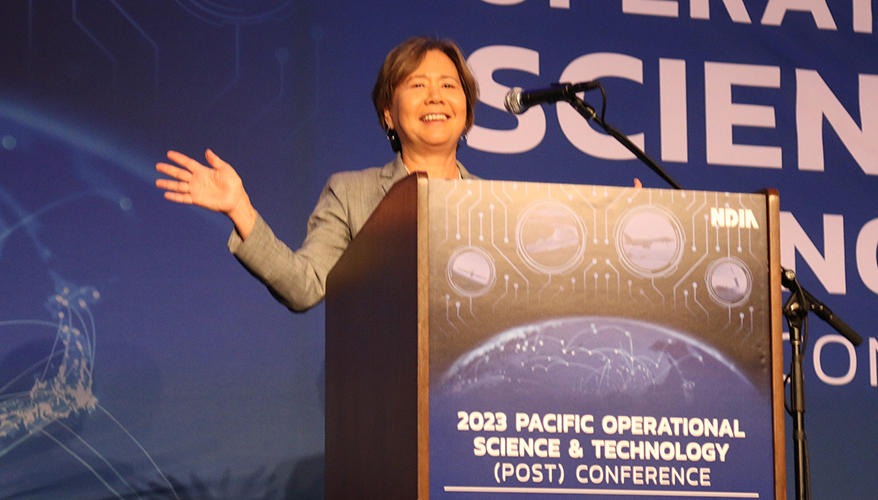 DARPA director Dr. Stefanie Tompkins
Melanie Yu / NDIA photo
HONOLULU, Hawaii — If imitation is the sincerest form of flattery, then the Defense Advanced Research Projects Agency has a lot to be happy about. Two allies this week at the Pacific Operational Science & Technology Conference in Hawaii announced that they were establishing their own version of the Pentagon's so-called "department of mad scientists."

Shigenori Mishima, vice commissioner and chief technology officer at the Japanese Ministry of Defense's Acquisition, Technology and Logistics Agency, said at the conference that by 2024, Japan intends to establish a yet to be named cutting edge research agency modeled on the United States' Defense Advanced Research Projects Agency and the Defense Innovation Unit, he said.

"It will identify technology that can quickly be integrated into future warfare," he said March 6 at the conference, organized by the National Defense Industrial Association and U.S. Indo-Pacific Command.

Later that afternoon, Dr. Nigel McGinty, chief technology officer at the Australian Department of Defence's science and technology group, said there will be an announcement in a couple weeks that his nation is establishing a "strategic technology agency" modeled after DARPA.

The DARPA model has already been duplicated in the U.S. government with the Department of Energy's ARPA-E and the intelligence community's IARPA.

The following day at the conference, DARPA director Dr. Stefanie Tompkins outlined some of the reasons the agency has succeeded over the past 65 years.

DARPA is successful because it "places a lot of bets on what we think may be pivotal technology breakthroughs for national security. We are agile, we tolerate a lot of risk and we move very quickly," she said. And if something is not paying off, the agency ruthlessly cuts off funding so they can use the money for other projects, she said.

Tompkins highlighted three recent programs that are emblematic of the agency.

One is a robotic surface vessel that is taking a radical look at designing boats. The "No Manning Ship Required" program asks, "What if you started with a clean sheet of paper and designed a ship that never needed people onboard at all?" she said.

That autonomous uncrewed surface vessel could do away with the need for human safety, living quarters and other features that would result in fundamentally different building costs and fundamentally different ways to operate it, she said.

Another program has used biological materials to create "instant landing pads" for rotary-wing aircraft, Tompkins said. DARPA and its partners developed a packet of material that, when added with water, can be sprayed on almost any kind of terrain to make a spot where the aircraft can land without kicking up dust.

This technology could have numerous applications in the expeditionary warfare world where instant infrastructure is required, she said.

DARPA also recently embarked on one on its newest challenge prize competitions, where teams from the United States and abroad can vie for prize money. Previous challenge prizes focused on rapid rocket launches, unmanned ground vehicles, humanoid rescue robots and subterranean robotic exploration.

The "DARPA Triage Challenge" will ask contestants to create stand-off capabilities to identify and asses mass casualties after a catastrophic military or civilian scenario. It should sort out who needs immediate life-saving interventions.

Teams can use drones or robots with sensors and algorithms to analyze data in real-time to determine whether a casualty needs immediate attention or not, Tompkins said. There will also be a secondary triage for non-urgent cases.

Teams can sign up beginning in the fall of this year. Some of them will receive funding, and others will be self-funded, a DARPA fact sheet said. The contest will unfold over three years until the fall of 2026, with up to $7 million in prize money up for grabs, the fact sheet said.
Topics: Research and Development