JUST IN: DARPA Developing X-Plane for Special Operators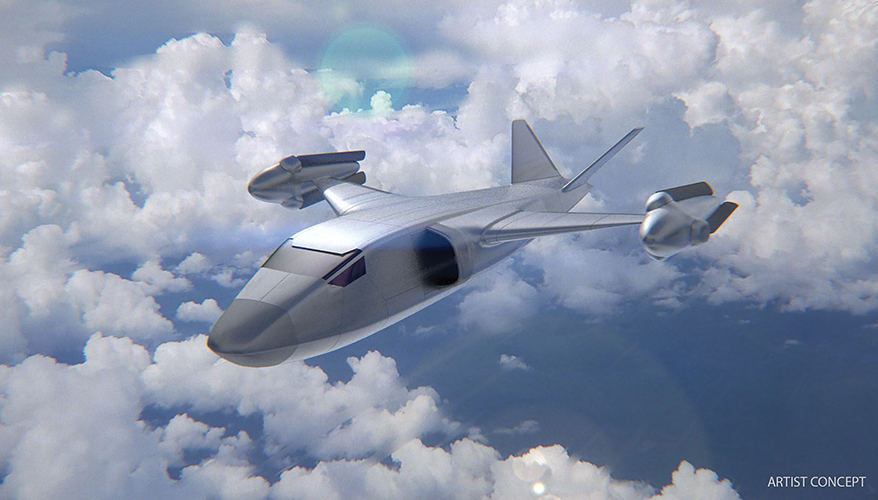 DARPA concept
The Defense Advanced Research Projects Agency has kicked off a program to develop a runway-independent X-plane for Special Operations Command.
The Speed and Runway Independent Technologies, or SPRINT, X-plane demonstration project came to light in a recent LinkedIn post.
The agency's Tactical Technology Office is soliciting proposals to design, build, certify and fly an X-plane to demonstrate speed and runway independence for a next generation of air mobility platforms, an agency statement said.
The artist's concept that accompanied the post portrayed an aircraft that looked much like the next-generation, autonomous hybrid-electric commuter aircraft that several companies are currently developing.
The broad agency announcement released March 9 stressed runway independence over other attributes. It did not mention whether the aircraft should be crewed, uncrewed, or optionally piloted.
The announcement also did not mention whether it should use conventional or hybrid engines, only that it "must demonstrate the ability to generate and distribute power in all modes of flight and during transition between these modes of flight."
The announcement did, however, specify that the aircraft be scalable, have the ability to cruise at speeds from 400 to 450 knots, and at relevant altitudes between 15,000 and 30,000 feet. It should carry a payload of 5,000 pounds, with a substantial 30-foot-long, eight-foot-wide cargo bay capable of carrying a small vehicle or two and a half pallets, it said.
The initial requirement for endurance is one and a half hours and 200 nautical miles.
The announcement said runway independence was "envisioned as the ability to operate and hover near unprepared surfaces, such as sections of damaged runways, remote highways/roadways, unprepared fields with dry grass, parking lots, etc."
It will be a three-phase project, with the first phase seeking proposals. The entities selected will share $15 million to refine their concepts. The second part includes a downselect with $75 million of total funding for risk reduction work and air certification approvals, then a further downselect to build and fly the aircraft. That amount was undisclosed.
"The goal of SPRINT is to reach first flight of the demonstrator no more than 42 months from contract award," the announcement said.
Topics: Special Operations, Air Power