Israeli-Made High-Energy Laser Makes Debut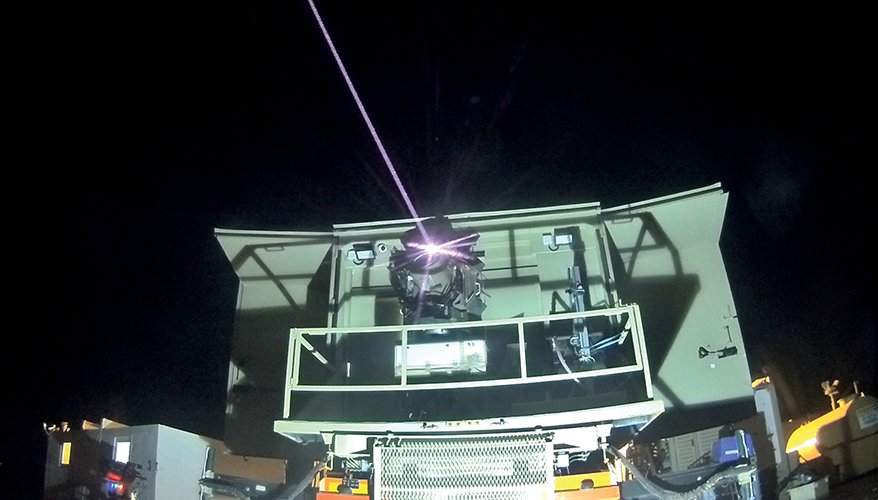 Vigor LLC photo, Rafael Advanced Defense Systems photo
ABU DHABI, United Arab Emirates
— Israel-based Rafael Advanced Defense Systems debuted its high-energy laser weapon system that will augment Israel's Iron Dome air defense system for more modern threats.
Called the Iron Beam, the system is designed to neutralize a range of incoming targets — including unmanned aerial systems, rockets, artillery and mortar rounds — using a 100-kilowatt or more directed energy weapon, said Ran Gozali, executive vice president of Rafael's land and naval division.
"We actually can focus the beam to the diameter of a coin in a 10-kilometer range," Gozali said on the sidelines of the International Defence Exhibition in Abu Dhabi. The trade show was the first time that Rafael unveiled a full-scale model of the Iron Beam.
In March 2022, Rafael conducted a series of successful live-fire tests, where a demonstrator intercepted UAVs, mortars, rockets and anti-tank missiles in different scenarios, he said.
Following the tests, the Israeli government's Directorate of Defense Research and Development funded the technology. The Iron Beam could be deployed by 2025 as part of Israel's Iron Dome, Gozali said.
Rafael has been developing laser technology for 20 years, but in the last two years the company nailed down how to keep the beam focused enough so it can neutralize threats at great distances, Gozali said.
"When you do surface-to-air interception, you have air turbulence effects that diffuse the rays," he explained. "We compensate for it in the transmitter to really focus the beam on the target for multiple seconds."
The Iron Beam is intended to work in tandem with Israel's Iron Dome air defense system — also made by Rafael — as "another layer in our air defense strategy and deployment," he said. Operators will be able to choose whether to neutralize threats using traditional kinetic missiles or the Iron Beam's laser, he added.
By using a laser instead of kinetic interceptors, the Iron Beam has an unlimited magazine, a low cost-per-shot and creates minimal collateral damage, according to Rafael.
The company signed an agreement with Lockheed Martin in December to jointly develop a high-energy laser system based on Iron Beam for use in the United States.
Topics: Emerging Technologies, International