EDITOR'S NOTES MARITIME SECURITY
A Rising Sun Lifts All Boats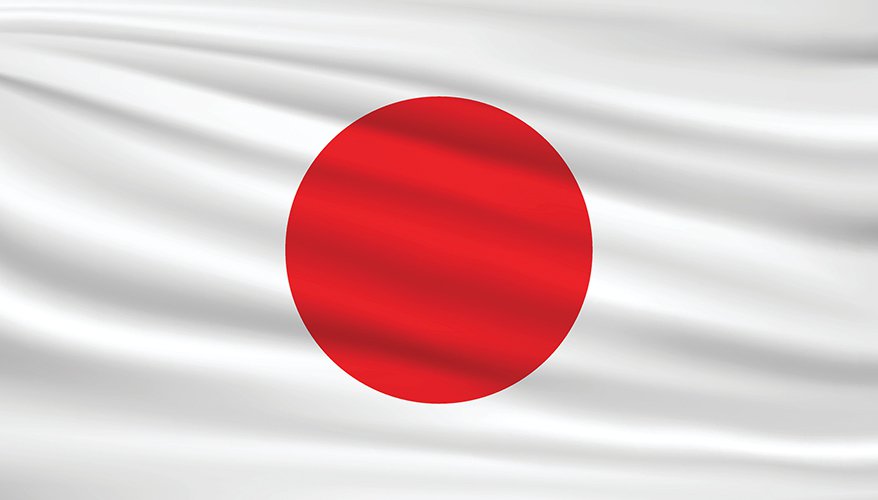 iStock illustration
A rising tide lifts all boats," is an aphorism President John F. Kennedy frequently used in speeches to describe his economic policies.
It refers to policies or programs that might be targeted at one group but benefit all others.
Adapted for the purposes of this column is "a rising sun lifts all boats," with "rising sun" referring to Japan and its proposed doubling of its defense budget and its renewed goal of bolstering its ability to defend itself.
As for "all boats," this new expression is not a perfect fit.
Japan's new commitments — which include recent agreements with Australia and the United States — help those two nations along with Indo-Pacific countries such as South Korea, Taiwan, Philippines, India, Vietnam and others.
However, Japan's military resurgence doesn't "float China's boat" — to borrow another expression. Its economic and military aggression has prompted Japan to shed its largely pacifistic post-World War II policies.
There was good reason for Japan to adopt those policies. "Rising sun" is an expression loaded with meaning for the peoples of Asia. All the aforementioned countries suffered greatly under Japanese imperialist rule during World War II. A weakened Japanese military called the "Self-Defense Forces" suited its neighbors and the United States just fine after the war's end.
Japan, meanwhile, took its country from the ashes of the war and built an economic powerhouse while enjoying the security blanket of U.S. power projection in the region.
But that was then, and this is now. Japan, like the United States, Germany and other Western nations, has its share of far-right, slack-jawed, racist troglodytes who want to return the nation to being a military fascist regime ruled by an emperor.
I once worked in Tokyo for the Asahi Shimbun, Japan's second largest newspaper, where these extremists would park black vans outside its headquarters and shout slogans through bullhorns whenever the paper published an article they didn't like.
The notion that these clowns could take over the Japanese government and use the military to invade its neighbors in this day and age is absurd, though.
"The Rising Sun" was also frequently used in headlines in U.S. periodicals in the 1980s and early 1990s when Japan — its economy riding high on a real estate-induced economic bubble — began buying up assets in the United States. Americans were shocked when a Japanese real estate company bought the Rockefeller Center in New York in 1989.
But the bubble burst, and today that economic rivalry looks quaint compared to what the United States is now facing with China.

National Defense has long advocated for technology alliances to offset some of the advantages China has in the arms race America finds itself in.
China has piles of cash, a command economy, centralized planning, efficient methods of stealing others' intellectual property for its own gain, more engineering graduates and so on.
But the United States has lots of friends. And these friends live a lot closer to China and have much to lose.
China does have Russia as a main ally against the West. But Russia grows weaker by the day as it continues its elective war in Ukraine.
The United States can count on allies in the Pacific such as Canada, Taiwan, Australia, South Korea and Singapore — each with a defense industrial base.
Influenced by trips to Australia and Japan, National Defense in December 2021, devoted an issue to the "Quad" — the loose alliance between Japan, the United States, Australia and India — and its potential to serve as a tech alliance against China.
More than a year later — to coincide with the National Defense Industrial Association's Pacific Operational Science and Technology (POST) conference being held in Honolulu — the theme in this issue is the Australia-United Kingdom-United States trilateral agreement — known as AUKUS — to assist Australia in acquiring a fleet of nuclear-powered submarines.
This agreement includes cooperation in other emerging technologies such as quantum physics and hypersonics.
Today — with India's reticence to engage in a military alliance — the Quad is looking less relevant and AUKUS is emerging as the true tech alliance that can serve as a bulwark against China in the Indo-Pacific.

J-AUKUS, meanwhile, may be the future.
Japan-Australia-United Kingdom-United States makes for yet another annoying acronym, but it could also emerge as a formidable "quad" of nations that don't want to see China spread its military influence over the Indo-Pacific.
Japan in recent months has already signed two powerful bilateral security agreements with the United States and Australia.
The Joint Declaration of Security Cooperation, signed in Canberra in October, would have the two countries cooperate on military interoperability, intelligence-sharing, cybersecurity, space, logistics, law enforcement and energy security.
Beijing was not happy about this.
Japan and the United States have had security agreements in place for decades, but defense leaders on Jan. 6 said they would deepen cooperation on space domain awareness, artificial intelligence, machine learning, directed energy and quantum computing, a joint statement said.
That meeting came less than two weeks after Japan announced its largest jump in defense spending to date and plans to double its defense budget by 2027.
Beijing was not happy about this either. Its diplomatic pouting over these agreements is the best sign yet that the allies are on the right track.
Along with covering POST in Honolulu, National Defense in March will be traveling to the Australian Airshow and the DSEI Japan conference in Tokyo to learn more for the readers about these emerging tech alliances.
Look for daily coverage of these shows online at NationalDefense-Magazine.org and in the pages of the magazine in the months and years to come.
Topics: Maritime Security