AVALON NEWS: Polish Space Agency Seeking Partnerships 'Down Under'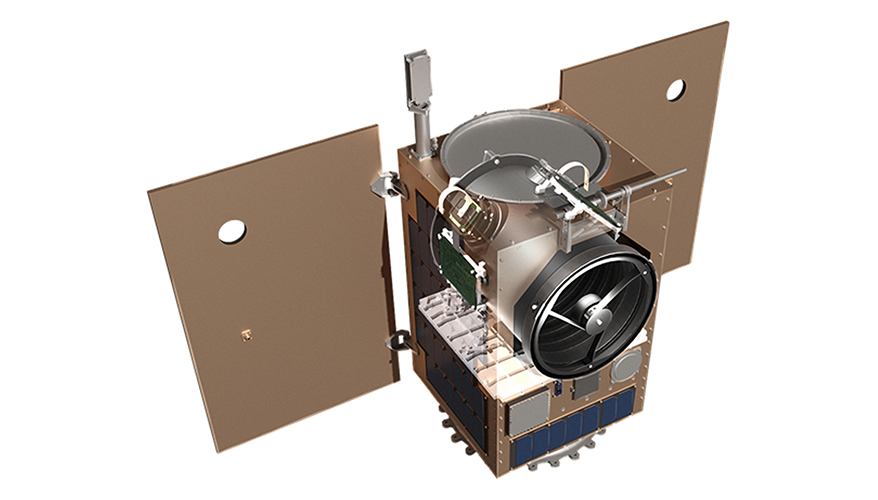 An artist's rendering of the EagleEye satellite.
Polish Space Agency image
GEELONG, Australia — For the first time, Michal Wiercinski, vice president of the Polish Space Agency, led a delegation of 20 companies from his nation to Avalon — The Australian Airshow — to look for potential areas of cooperation.

"Australian priorities in space are very similar to Poland's," he told National Defense on the third day of the show.

Poland's space agency, which covers both the military and civilian sectors, is relatively new — only established in 2014. Because of its location in the heart of Europe, it does not have a launch facility, and probably never will, Wiercinski said.

It is, however, readying the largest state-owned satellite for launch next year: the EagleEye Earth observation spacecraft.

Earth observation, or remote sensing, is one of the priorities Wiercinski says Poland shares with Australia, along with space situational awareness and access to space. Another priority is space-based communications, he said.

As for access, Poland is seeking sovereign launch capabilities even though a traditional pad might not be possible. It is interested concepts such as air-launch, in which a fixed wing aircraft takes rockets to a high altitude before sending them and their payloads into orbit, he said.

Australia would be an ideal place for Poland to establish independent launch facilities because of its location. Poland's close ally Ukraine is seeking similar capabilities after losing access to Russia's facilities, as did all the European nations opposing Russia's invasion.

Wiercinski had talks with several Australian space agencies during the air show about the prospects of launching future Polish satellites.

"I see access to space as of the launcher domain as a really interesting and promising potential area cooperation between Poland and Australia, but also Ukraine," he said.

"Ukraine is extremely strong in rocket technology" and some Australian space companies are already tapping into Ukrainian expertise, he noted. "So, it is possible to start a trilateral cooperation in the field of launchers," he added.

As for the EagleEye, the 60-kilogram micro-class satellite will carry an electro-optical sensor capable of seeing objects one meter in size or larger. It could be used for civilian or military purposes and will be located about 350 kilometers above the Earth, he said.

Launch provider SpaceX is scheduled to loft the spacecraft in the United States in early 2024, and contractor Creotech Instruments S.A. is assembling the satellite in Poland this year.

The spacecraft's design is meant to be scalable and modular so future versions could carry a variety of payloads such as radars, scientific instruments or other sensors. "It can be bigger, or smaller depending on the customer's needs," he added.

Creotech is one of many Polish vendors that have contributed components and services to the European Space Agency over the years, he said, It is one of the larger space businesses with some 200 engineers on staff, he added.

Part of the agency's purpose is the support and grow the nation's space industry, Wiercinski said.

About 80 percent of the Polish space companies are small or medium companies, which means they are flexible about tech transfers and open to international partnerships with nations such as Australia, he said.

Over the last decade, Polish space companies have completed more than 500 projects worth 100 million euros, he noted.

As far as situational awareness, Poland already is cooperating with Australia by placing terrestrial-based sensors on the east and west coasts. Polish companies are also adept at processing Earth observation data, he added.

"We've got the biggest repository of data coming from the European Union sources," he said. The database is open to everyone, and 12,000 users currently tap into it, he added.
Topics: Global Defense Market, Space