JUST IN: Future Jet Fighter Could Be Held Together With 'Glue'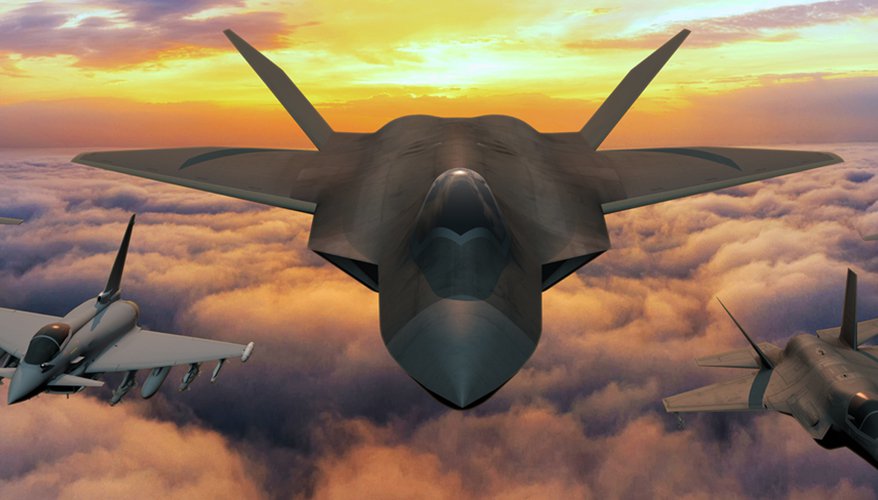 BAE Systems illustration
CHIBA, Japan — A jet fighter Japan, Italy and the United Kingdom are jointly developing maybe constructed out of composites and put together using an adhesive bond.

Japan, the United Kingdom and Italy announced the creation of the Global Combat Air Program (GCAP) in December. The trilateral agreement to develop the new jet fighter grew out of the U.K.-led Tempest and Japan's F-X jet fighter programs. Like those two defunct programs were, GCAP is shooting for a 2035 debut.

When it does make its debut, the sixth-generation aircraft's "skin" may be radically different than today's jet fighters.

Sota Kamo, a member of Mitsubishi Heavy Industries' structure design group, is part of a team looking at joining major structural components of the aircraft with a new adhesive the company has invented.

"When you use mechanical fasteners, you have to make a hole in the structure. That makes the part weak," he said on the sidelines of the DSEI Japan conference in Chiba.

The program is looking at making the aircraft's structure out of a composite material made of carbon fiber and resin that is more lightweight than tradition materials, he said.

The composite bonded pieces are then "glued" together using the patented yellow-colored adhesive. The GCAP booth had a display of the mid fuselage, with part of the intake duct, which was held together using the adhesive.

Kamo said static strength and durability tests using pressure have shown positive results. It has not been in a wind tunnel or been used on an aircraft that has flow yet, he noted.

Mitsubishi Heavy Industries and Mitsubishi Electronics are two of Japan's industrial partners in the program, which officials during the trade show's conference identified as one of the nation's top defense programs in the coming years.
Topics: Global Defense Market