VIEWPOINT EMERGING TECHNOLOGIES
Intel Community's Havana Syndrome Report and its Flawed Assumptions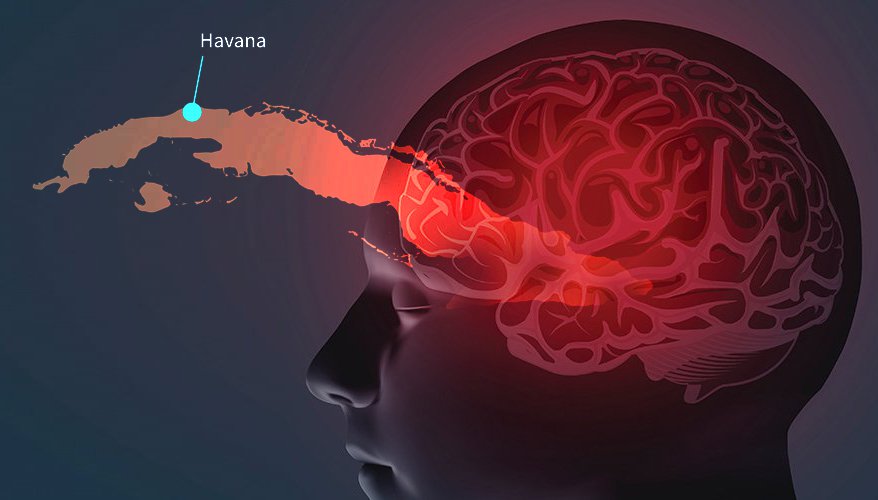 It was with particular interest, and considerable consternation that I read the recently released Director of National Intelligence office's report addressing anomalous health incidents commonly called the "Havana Syndrome."
In the main, I believe that the conclusions offered by this report are inconsistent with over five years of evidence and analyses by numerous individual and institutional subject matter experts. In addition, the report also makes flawed assumptions as a result of its compiling disparate patient data that have been accumulated over this five-year period.
In light of this, I advocate the need for further consideration of the following issues, as raised by the report.
First, it should be noted that the original medical problems experienced by personnel working at the U.S. Embassy in Havana were the events that prompted subsequent in-depth study to investigate possible causality. Such studies were urgently needed precisely because scientific and forensic analyses — which used approaches and methods routinely used to determine decision thresholds for possible exposure risks and occurrence of resultant health effects in military personnel and veterans — explicitly ruled out a number of the possible causes mentioned in the current report.
Some of these were environmental variables, gross exposure to industrial or ecological chemicals and/or toxins, the presence of pre- and/or co-existing medical conditions; and psycho- and sociogenic effects.
To wit, the intelligence report fails to acknowledge these previously established observations, but rather attributes all of the incidents reported to date — inclusive of those occurring in the original cohort of patients from Havana — on the factors that had previously been negated.
In this regard, the report inaptly aggregates all reported cases of such incidents, and does not distinguish between the specific findings relevant to those individuals originally affected in Havana, those in a current evaluative/verification pipeline, and the overwhelming majority of subsequent cases.
These latter broad public cases may indeed represent incidences of other probable cause, such as those described above, but these have been — and should not be — inappropriately conflated with established case reports. To categorically aggregate and conflate all reported cases is both technically erroneous and ethically problematic, as it is a misrepresentation of data and evidence-based knowledge, and in thus conveys non-veridical information, in violation of professional responsibility and public trust.
To be sure, those cases of personnel originally affected in Havana were viewed as medical anomalies. Link to this report.
An important study was performed by subject matter experts convened by the National Academies of Sciences in 2020, entitled "An Assessment of Illness in U.S. Government Employees and Their Families at Overseas Embassies." The study gathered all extant medical analyses — including those not publicly available — to form the basis of their conclusion, which stated, "the committee found a constellation of acute clinical signs and symptoms with directional and location-specific features that was distinctive; to its knowledge, this constellation of clinical features is unlike any disorder in the neurological or general medical literature."
While study participants acknowledged the heterogeneity of patient presentations and thus the possibility of multiple causes or mechanisms among different patient cohorts, they concluded that many of the symptoms and signs were, in fact, consistent with exposure to some form of radio-frequency and/or electromagnetic energy.
Second, the recently released intelligence report fails to recognize and acknowledge the existing scientific and technological readiness of devices and methods capable of emitting directable energies. The United States has significant programs in this area of technology development, for purposes as noted by one directed energy research center to include "space exploration, communication, manufacturing, and defense."
The growing field of directed energy has been estimated to reach a market value of close to $13 billion by 2027. The report's failure to acknowledge these developments disregards existing U.S. patents, technical reports and publications in the peer-reviewed scientific and technological literature demonstrating progress, and the ability to operationalize, or dual-use viability, of engineered products/devices of these types.
The report also does not address or acknowledge explicit reports and evidence of programs of research, development, testing and evaluation of directable energy technologies that have been engaged by both trans-Atlantic and trans-Pacific near peer competitor nations.
Third, in so doing, the report dismisses iterative analyses of both governmental and nongovernmental experts that were constituent and contributory to describing relevant aspects of these incidents and their probable cause.
Therefore, at face value, the report is inconsistent with the scientific, technological and medical evidence gathered and assimilated to date, and is antithetical to previously published Defense Department and Department of State perspectives, as well as the executive branch's position regarding the evaluation and care of the initial Havana cases, and those in the verification pipeline.
But perhaps more importantly, as written, the current report could stigmatize and/or elicit medical biases against those patients with legitimate and substantive medical conditions caused during — and by — their activities in service to the United States. This disrespects those persons/patients affected by these incidents, as well as those providers who have dedicated professional expertise, skill and time to their evaluation and care.
In conclusion, I opine that the current Intelligence report raises far more, and multi-dimensionally serious, questions than it answers; and further, it may impede the momentum of U.S. efforts — as established by the current administration — to recognize, quantify, develop preparative approaches, and sustain readiness for risks and threats posed by current readiness levels of radical leveling and emerging biotechnologies.

Dr. James Giordano is Pellegrino Center Professor of Neurology, Biochemistry, and Ethics at Georgetown University Medical Center, Washington D.C., and was a consulting forensic neuroscientist on the original Havana cases.
Topics: Emerging Technologies