NDIA PERSPECTIVE INTERNATIONAL
Great Power Competition in the Indo-Pacific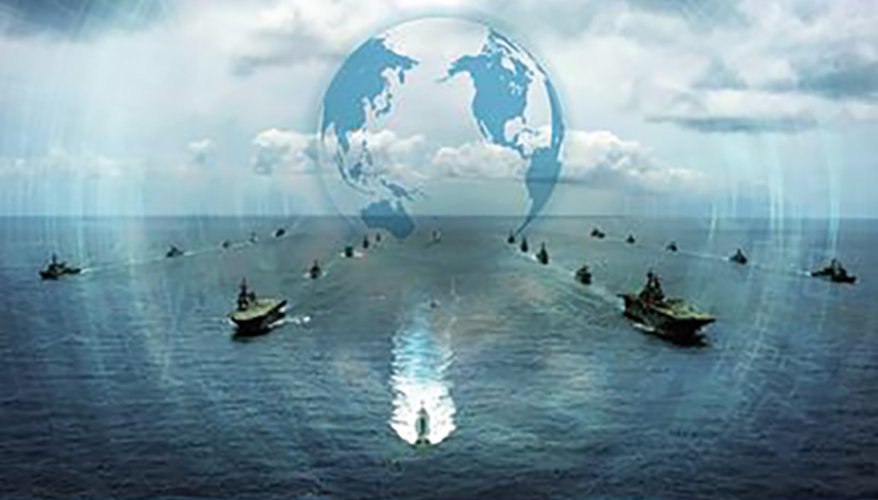 NDIA graphic
The 2022 National Security Strategy states that "the post-Cold War era is definitely over, and a competition is underway between the major powers to shape what comes next." Here at the National Defense Industrial Association, we are focused on the trends of key industrial readiness indicators that are not on the right track to posture the defense industrial ecosystem for this great power competition.
This month, the administration intends to release its fiscal year 2024 budget request. The budget request officially launches the legislative year in Washington, and policy debates regarding federal spending, including for the Department of Defense, have already begun in earnest. There is also a growing national-level conversation regarding the U.S. national debt limit. It will be essential that the political battle over the debt limit doesn't spiral into government dysfunction.
In the Vital Signs 2023 survey, our member companies cited budget instability as one of their top challenges, as the security environment reorients to peer conflict. Stable and sufficient defense spending is a critical enabler of defense industrial readiness, and it is trending in the wrong direction. National defense spending as a percentage of U.S. GDP has dropped from 5.8 percent in 1985, the height of the last global competition, to 3.2 percent in 2021, with both White House and congressional budget estimates showing further declines by 2032.
In addition, in 13 of the past 14 years, the Defense Department has operated under a continuing resolution for part of the year, preventing new starts essential for modernization, and delaying increased production rates, multi-year procurement authorities and advanced procurement funding required for building capacity for major platforms and munitions. NDIA remains determined to lead a national conversation to ensure the timely and sufficient funding the DoD requires to maintain our warfighters' competitive advantage against any potential adversary.
Unfortunately, while the United States talks about the re-emergence of global competition, our global competitors are actively working to erode U.S. economic and military competitive advantage. In 1985, China's GDP was only 15 percent of U.S. GDP. In 2021, China's GDP grew to 118 percent of U.S. GDP (adjusted for purchasing power). This extraordinary growth has enabled China to steadily increase its defense spending and advance its military capabilities. With strategic discipline, it is steadily modernizing its nuclear capabilities, honing sophisticated strike, space and cyber capabilities and building out its navy. Each of these investments is focused on expanding China's spheres of influence while disrupting the U.S. military's ability to project power.
We are therefore dedicating this March issue to the implications of great power competition in the Indo-Pacific. This includes extensive coverage on the Australia-United Kingdom-United States, or AUKUS, security partnership. AUKUS is designed to develop and provide joint advanced military capabilities to promote security and stability in the Indo-Pacific region. The AUKUS technology track focuses on advanced capability initiatives in hypersonics, electronic warfare, cyber, artificial intelligence and autonomy, quantum technologies and additional undersea capabilities.
The 2022 National Defense Strategy emphasizes that to "strengthen and sustain deterrence, the Department will enable interoperability" with its allies and partners. While there is also strong bipartisan congressional support for enhancing cooperation with allies and partners, U.S. strategic goals are still impeded by burdensome and outdated regulatory and bureaucratic processes. For example, in the Vital Signs 2023 survey, 43 percent of NDIA member companies reported that it remains somewhat or extremely difficult to sell products and services to foreign customers. To address this, NDIA will focus on sharing our member companies' perspectives with the executive and legislative branches on improving both foreign military sales and direct commercial sales in order to create a modernized defense trade framework necessary to support this global peer competition.
March also continues our premier 2023 conference season, focusing on strengthening the connections between government leaders and industry experts on the most operationally relevant solutions for our military. This month, in partnership with U.S. Indo-Pacific Command, NDIA is hosting the Pacific Operational Science & Technology, or POST, conference to deepen collaboration between our warfighters and U.S. industry partners on the most pressing requirements for the future character of war in the Indo-Pacific.
In addition, to support the DoD's focus on deepening technological integration, NDIA and our Emerging Technologies Institute will launch the inaugural Emerging Technologies for Defense Conference and Exhibition in August here in Washington. A key element of the upcoming conference is to ensure international technology cooperation. As the Defense Department updates its operational concepts, this conference will be critical to support industry stakeholders' understanding of how emerging technologies such as artificial intelligence, hypersonics, unmanned systems and advanced energy technologies are expected to be integrated and scaled into how our U.S. military will fight in future conflicts with its allies and partners.
In this evolving strategic environment, NDIA is committed to connecting our member companies with government leaders to solve the most pressing challenges to U.S. defense industrial readiness. Our goal is straightforward: By working together, we will ensure our warfighters have the platforms, services, and technologies they need so they never engage in a fair fight against any competitor.
There is exciting and important work to be done this year. Join us!

Michael Bayer is the National Defense Industrial Association's board chair and the president and CEO of Dumbarton Strategies.
Topics: International