Four Steps to Ensure Success of CHIPS Act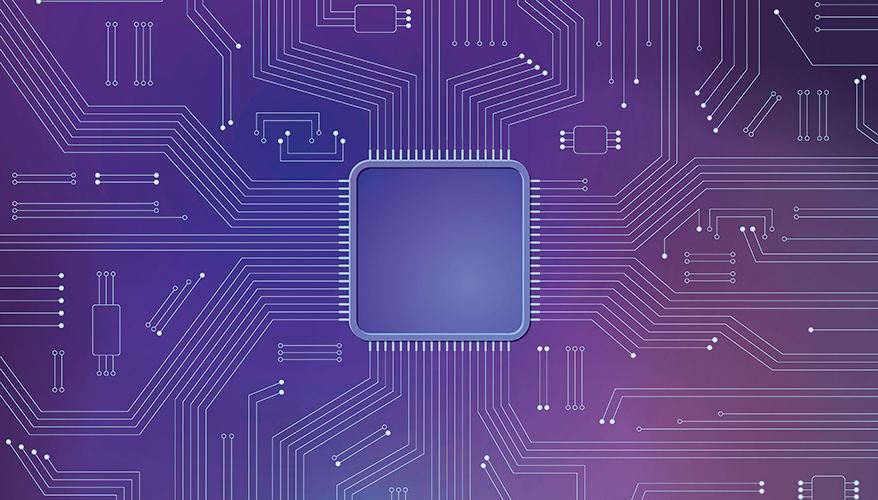 iStock illustration
The passage of the CHIPS and Science Act was a testament to the fact that U.S. policymakers can still work on a bipartisan basis to tackle complex and daunting challenges.
But to make it truly successful, the U.S. government needs to help build a broader ecosystem for electronics manufacturing, which means moving beyond the silicon-only mindset that has dominated the discussion to date.
In fact, in a recent survey, "Towards a Robust Advanced Packaging System," conducted by the electronics industry association IPC, 82 percent of electronics executives said government initiatives are a critical first step in improving technological innovation and supply chain resiliency. And 83 percent believed governments should work to implement a "silicon-to-systems" policy framework that enhances the capabilities of the electronics manufacturing ecosystem.
For decades, the pace of innovation in electronics has been defined by Moore's Law, an observation that the number of transistors on a semiconductor chip would double about every two years. The more transistors on a chip, the more powerful and efficient it is.
However, today that pace of progress is no longer possible through Moore's Law alone. The technical and financial barriers are too great.
Semiconductor designers are having to find new ways to increase the performance, functionality and security of chips. The most promising of these approaches is called "advanced packaging," which has less to do with packaging and more to do with the electronic interconnections within the package.
Historically, semiconductor packaging was all about protecting a single silicon chip from thermal and mechanical stresses during operation.
Silicon, after all, is fragile and can be irreparably damaged from shock or heat. Today, chip makers must still safeguard silicon chips through protective packaging, but the real excitement is about connecting multiple, discrete chips, or chiplets, within a single package. In doing so, semiconductor designers can keep boosting the functionality, power and efficiency of computer-driven systems.
In short, tomorrow's most cutting-edge systems will rely on the most cutting-edge chips, which, in turn, will rely on next-generation advanced packages.
But this should be alarming to the United States, which today is far behind its peers in developing advanced packaging capabilities.
In November 2021, IPC released a report, "An Analysis of the North American Semiconductor and Advanced Packaging Ecosystem: Rebuilding U.S. Capabilities for the 21st Century." It mapped two key segments of the advanced packaging industry: integrated circuit substrate fabrication and outsourced semiconductor assembly and test.
The study found that the United States had no substantial integrated circuit substrate fabrication capabilities and, while the nation boasts a few dozen companies engaged in semiconductor assembly and testing, their capacity is quite limited.
Indeed, North American facilities tend to offer small- to medium-sized production output, and nearly all are running at or near full capacity, raising questions about their ability to meet the higher demand to come from rising domestic semiconductor production.
With CHIPS Act funding expected to become available in 2023, leading semiconductor companies are already announcing multi-billion dollar plans to build new silicon fabs in the United States. But by themselves, these new facilities will not eliminate the risks of a non-domestic supply chain for chips.
Why? First, the manufacturers of end products for consumers and for critically important sectors such as defense, aerospace, automotive, medical and industrial don't buy silicon chips. They buy chip-based components. Components are made by putting silicon chips into sophisticated packages for eventual placement on printed circuit boards. The United States is weak in electronics packaging, which means that the growing supply of silicon fabricated in CHIPS-funded fabs will need to be packaged and assembled into products elsewhere.
That's right. The United States risks lengthening the semiconductor supply chain — not shortening it — if the CHIPS Act does not also support advanced packaging and printed circuit boards.
Advanced packaging is increasingly becoming the key driver in semiconductor innovation, as already noted.
But the Defense Department estimates that the United States packages only 3 percent of chips globally. IPC has concluded that most chips packaged in the United States are not state-of-the-art.
Meanwhile, the CHIPS Act is ramping up the U.S. output of silicon chips that will need to be packaged in Asia, where the necessary manufacturing ecosystems have been built over the past 20 years for packaging, substrates, printed circuit boards and final assembly.
The overwhelming focus on silicon reflects the widespread fascination with the "shiny object" as opposed to the industry's actual needs.
That's why the electronics industry is speaking up now to say: "If the United States wants to be a global leader in semiconductor design and manufacturing, it needs to be a leader in advanced packaging as well."
To be that global leader, the nation must focus on building the supply chain, strengthening the workforce, focusing on education of the industry and developing standards that allow U.S. companies to outcompete the rest of the world.
According to IPC data, 94 percent of electronic industry leaders reported that improving the performance of semiconductors is reliant on advanced packaging. Furthermore, 84 percent of those leaders believed government initiatives to bolster the semiconductor supply chain require significant investment in advanced packaging capabilities.
Building a more robust, domestic ecosystem for advanced electronics requires four key policy decisions.
The first: invest in advanced packaging capacity. The CHIPS Act makes $39 billion available over five years for government investments in manufacturing capacity. Much of this funding will go to silicon fabricators, but a significant chunk should be earmarked for advanced packaging segments, including integrated circuit substrate fabrication and final component assembly and test, with a focus on building short-term capacity both organically and through foreign investment or partnerships.
Second, invest in research and development. The United States is 10 to 20 years behind its peers in advanced packaging, especially integrated chip substrate fabrication. Playing catchup is a losing strategy, so the nation needs to leapfrog ahead.
Fortunately, the CHIPS Act allocates $2.5 billion for advanced packaging research and development, funds that should be used to support innovations in equipment, materials and processes that support advanced electronic interconnection.
The third step is to promote supply chain partnerships instead of supplier relationships. Component makers and their suppliers need to see each other more as partners than as customers and suppliers. Partners support each other's success; customers often seek the lowest price even if it weakens suppliers' ability to invest in next-gen capabilities.
In the context of rising global tensions and supply chain risks, customers and suppliers are dependent upon each other's success, and government policies should promote closer partnerships between them.
And finally, the fourth step: make strategic decisions on what the industry is building and for whom. The global electronics supply chain has largely moved out of the United States and allied nations in Europe. Bringing it all back is highly unlikely. Instead, the U.S. government needs to determine which items need to be made by the United States and its allies — either for strategic autonomy or for security purposes — and then focus on building capabilities accordingly.
It is becoming increasingly apparent that government leaders must work in partnership with industry, because right now less than one third of executives believe that policymakers appreciate the importance of advanced packaging in relation to the economic growth of our industry and the end products we help create.
The chip shortage is only one reason why fabs are being built in the United States.
Other important reasons are increasing geographic diversity and supply chain resilience and being closer to many U.S.-based fabless companies — many of which are located on the West Coast. Without a fresh look at how the CHIPS Act is implemented, it may end up hurting American competitiveness because there is the potential for falling demand if the economy slows, and oversupply throughout this year and into the next.
As the global competition for semiconductor leadership intensifies, the CHIPS Act is a bold move on the part of the United States. But those billions are a drop in the bucket compared to private sector investment. Thus, as the U.S. government decides how to invest its limited dollars, the priority needs to be on steering private investment into long-term, sustainable industrial ecosystems.
The economic upside could be tremendous. After 20 years of shrinkage, the U.S. electronics manufacturing sector still supports more than 5.3 million U.S. jobs overall, including 1.3 million in direct employment. Industry jobs are concentrated in California, Texas, Massachusetts, New York and Florida. A meaningful, strategic effort to reignite that sector could produce millions more well-paying jobs and hundreds of billions in economic output.
If the United States is truly going to make the nation more competitive and autonomous in advanced electronics products and systems, the only way to do this is by complementing investments in silicon with investments in the driving force for innovation in microelectronics: advanced packaging.

Matt Kelly is chief technology officer and Chris Mitchell is vice president of global government relations at IPC, the global electronics industry association (www.IPC.org).
Topics: Electronics