JUST IN: All-Electric Army Vehicles Are Years away but Hybrids Are Rolling Out, Official Says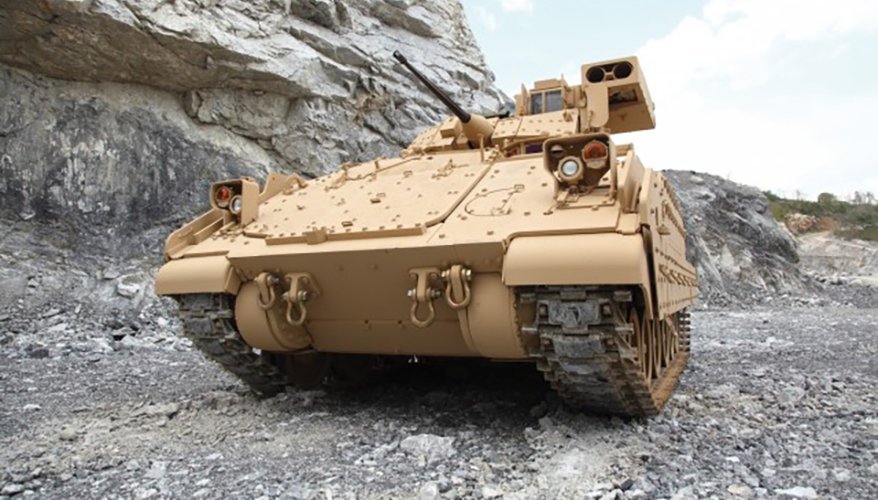 Army photo
COLUMBUS, Ohio — The Army has stated its plans to field all-electric vehicles in the future. However, for now the service is concentrating on hybrid systems that can be put in the hands of soldiers today, an Army official said Feb. 28.

In the 2022 Army Climate Strategy, the service laid out goals to field an all-electric non-tactical vehicle fleet by 2035, and fully electric tactical vehicles by 2050. While electrification is important, the Army has good reasons not to shift to fully electric vehicles too quickly, the deputy assistant secretary of the Army for sustainment Timothy Goddette said.

"It's not just about technology," Goddette said during a speech at the National Defense Industrial Association's Tactical Wheeled Vehicles Conference. "It's about the [concept of operations] on how you're going to use that technology, and does that technology work in the application that you intend it to work in?

"If your batteries are so heavy that you have a five-ton truck that has four-and-a-half tons of batteries on it, it doesn't leave a lot of room for cargo … and how am I going to recharge an electric vehicle in the places that we're going to be?" he said.
"I grew up in Vermont, so I know you can tap into a tree and get maple syrup, right? But we haven't figured out, I think, how to tap into a tree and get electricity yet," he said.

Shifting the Army's wheeled vehicle fleet to all-electric will be a "journey" that will take considerable time, Goddette said. The service is following the commercial industrial base's lead and waiting "for the price margin to come down" and for the "technology to be proven out," he said.

"We should be fast followers," he said. "We should be looking at the technologies and looking at the opportunity where we can bring it in — not just because the technology is ready — but because it's affordable, because it's reliable, and because we're taking advantage of the great industrial base that we have … that is very closely aligned with what we do with tactical wheeled vehicles."

In the meantime, the Army is focused on acquiring and delivering hybrid systems as the service looks to "take advantage of the technology that's ready and we can scale into our systems," Goddette said.

The service delivered a hybrid electric Bradley Fighting Vehicle in 2022, and plans to deliver hybrid electric versions of the Joint Light Tactical Vehicle and High Mobility Multi-Purpose Wheeled Vehicle in 2023, according to slides shown at the conference.

"When you rent a car in Europe — or even here in the United States — and you come to a stop sign and you hear the engine go off, that's saving fuel, right?" Goddette said. "When you look at … most of the military vehicles, you start to find out very quickly that we burn the fuel in the idle phase."

Using hybrid technology is akin to "playing small ball" as opposed to "hitting a home run," he said. "You're starting to figure out where can you make the changes and make the changes quickly. I think the hybrid electric is the way to go in that particular space."
Topics: Army News