Army Shares Indo-Pacific Vehicle Strategies with Allies, Partners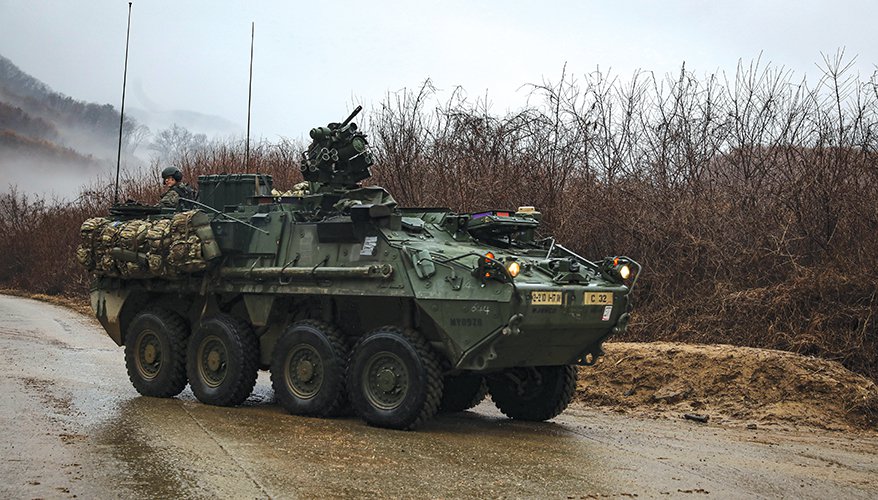 Army photo
ARLINGTON, Virginia — With the Defense Department increasingly focusing on potential conflict in the Indo-Pacific, the Army is turning to its allies and partners to understand the role its motorized infantry will have across the theater.
The Army's I Corps hosted representatives from 10 allied and partner nations for its first Indo-Pacific Motorized Forum. Held in January at Joint Base Lewis-McChord in Washington, the event aimed to give each of the nations an opportunity to discuss the challenges of operating infantry vehicles in the Indo-Pacific and how they could work together in the future, said Col. James Hayes, the Stryker warfighter forum director at I Corps.
"The design of it was to increase shared understanding across the broad motorized community — of capabilities, best practices, employment considerations and … some of those common challenges that we face and maybe some opportunities for future collaboration," he said.
Along with the U.S. Army and Marine Corps, representatives from Canada, Australia, New Zealand, Japan, Thailand, Indonesia, the Philippines, Singapore and South Korea attended the forum either in person or virtually. Having representatives from these nations for candid discussions was extremely beneficial, as it allowed participants to talk about common operational standards and interoperability, Hayes said.
"In the Pacific, you have the challenge of almost all of those relationships are bilateral," he said. "It's forums like this where you can bring all your allies and partners together to understand their capabilities, their strengths, weaknesses and learn how we can work together."
Discussions were focused on armored fighting vehicles such as the Army's Stryker combat vehicle and similar variants operated by other countries, an Army press release said.
Each nation was able to give a brief about their respective capabilities and concerns, which ranged from the employment of motorized capabilities, training challenges and how to leverage new technologies, Hayes said.
"One country has a brigade that it stood up just to focus on those technologies, whether it's the [unmanned aerial system] technologies, machine learning or artificial intelligence," he said. "It is interesting to hear how other countries are doing experimentation to figure out where their force is going to go."
During his presentation, Hayes focused on the history of the Army's Stryker and the current modernization efforts the service has underway for the vehicle as it looks toward operations in the Indo-Pacific.
"It does give you the mobility, the protection, increased lethality — and you're able to bring it anywhere, whether it's by air or by sea. … It's got power, it's got the communications platform and it's mobile once you get on the ground," he said.
Oshkosh Defense's latest version of the vehicle — outfitted with a double-V hull and a 30mm Medium Caliber Weapon System — is slated to be fielded at Joint Base Lewis-McChord later in 2023, the press release said.
The Army is also equipping other Strykers with the Maneuver-Short Range Air Defense, or M-SHORAD, which is designed by Leonardo DRS and includes sensors, direct fires, missiles and two gun variants. Another variant will be equipped with high-energy laser platforms called the Directed Energy-Maneuver Short-Range Air Defense, or DE M-SHORAD.
During the forum, the Army invited General Dynamics Land Systems and Leonardo DRS to showcase Stryker technology demonstrator platforms that featured varying emerging technologies, Hayes said. Seeing the possibilities for future Stryker brigades helped those at the forum discuss what capabilities they would need in the Pacific theater, he said.
"There are things in place right now like open architecture that allows for a lot of possibility that we didn't really have when I was growing up," he said. "If we get an initial capability but it's able to be upgraded, that's one of the things I'm looking for in everything."
Topics: Combat Vehicles, Army News, Emerging Technologies