JUST IN: The War in Ukraine Has Caused 'Tectonic Change' in U.S. Security Assistance, Official Says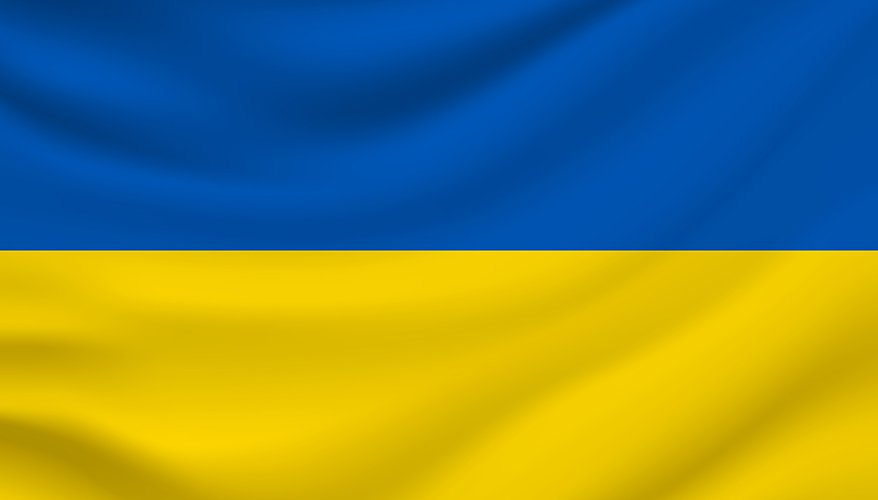 iStock illustration
One year after the Russian invasion of Ukraine, the United States is facing the ripple effects of the "tectonic change" in U.S. assistance and foreign military sales prompted by the need to support Ukraine, said a senior U.S. official.

Since the start of the war, the United States has provided nearly $30 billion in security assistance, said Jessica Lewis, assistant secretary of state for the bureau of political-military affairs, during a conversation with defense reporters Feb. 24.

"I believe that what we have done — the scope, scale and speed of that work — is part of what makes this tectonic change in security assistance," she said.

The Bureau of Political-Military Affairs designates itself as the "principal link" to the Defense Department, providing policy direction in international security, military operations, defense strategy and defense trade.
At the start of the Russian invasion, the United States began with "[incredible] focus" on getting weapons across the border "as quickly as we could. We needed to have weapons that were available and immediately close by and helpful in the fight."
Ukraine has received myriad weapons systems from around the world and proved "incredibly adept" at bringing them in, Lewis said.
"And then we saw the Ukrainians take them and use them to incredible effect at the beginning of the war, and then throughout the war, our focus has been on getting the Ukrainians what they need as the war evolved," she added.

And as the war has evolved, so has U.S. security assistance, she said.
In the past year, the PM bureau has used the Presidential Drawdown Authority — authority to draw from Defense Department stocks to provide directly to Ukraine — an unprecedented 32 times, accounting for about $20 billion, Lewis said.

Prior to the war in Ukraine, the cap on the authority was $100 million per year, Lewis said, adding "maybe we would use it once or twice a year." Requests are currently moving through the PM bureau within 24 to 48 hours, which Lewis described as "incredible speed."

One contributor to the "tectonic change" over the past year has been the reach beyond Ukraine to eastern flank countries, where they have seen a "massive" transition away from Russian equipment, she said. The war in Ukraine has intensified an already-growing trend of countries moving to NATO-compatible militaries, she added.

"We are seeing countries coming to us and saying, 'Look, we may need to diversify in ways that [we] haven't before,'" Lewis said, as countries observe what she called a "strategic failure for Russia."

Countries are questioning Russian equipment and Russia's ability to continue providing it, she said.

With nations looking for alternatives to Russian equipment, there's an opportunity for the United States to investigate filling that gap, and "it does make sense for us to offer countries a choice. And I think that's how we're thinking about it," she said.

"Some countries are interested in moving equipment to Ukraine, and some countries are simply saying, 'Hey, this equipment — we can't get supplies, we can't get parts, and so we're looking at how to move forward in a different way,'" she said.

The need to supply Ukraine and meet the needs of countries looking for alternatives to Russian weapons is adding more pressure on the U.S. defense industrial base. The PM bureau and Defense Department are working together to find solutions, she said.

For example, the United States has provided "really significant military sales" to Taiwan, contributing to the production challenges, she said. The foreign military sales process can be complicated as are many of the weapons being produced, she added.

Adding to the stresses on the defense industrial base is the struggle to hire and retain the necessary workforce since the COVID-19 pandemic. Mass retirements and an inability to attract a new generation have plagued production in the United States, she said.

While supply chain issues have also plagued the industrial base over the past year, Lewis said she thinks they have gotten "much, much better."
One possible solution to meeting the demand for weapons is through foreign co-production, she said. Co-production is negotiated by U.S. companies, not by the U.S. government, she added.

"So I think if companies think that is a way that makes sense for them to move forward, that would be something that would be worth considering," she said.

The tectonic shift to western and U.S. military equipment has also made sustainment and maintenance "mission critical," she said.

"As you get these more sophisticated systems, you have to be more sophisticated with your ability to take care of them, maintain them," she continued. "And that's a long-term investment, both in Ukraine … and in the eastern flank."
The United States has focused on building not just tactical capabilities, but sustainment capabilities, she said. The Ukrainians are not only using weapons effectively, they are maintaining them effectively. "I don't think we can underestimate how important that is," she said.


Topics: Foreign Military Sales