JUST IN: Navy Working on Digital Tools for Integrated Fire Control Systems, Official Says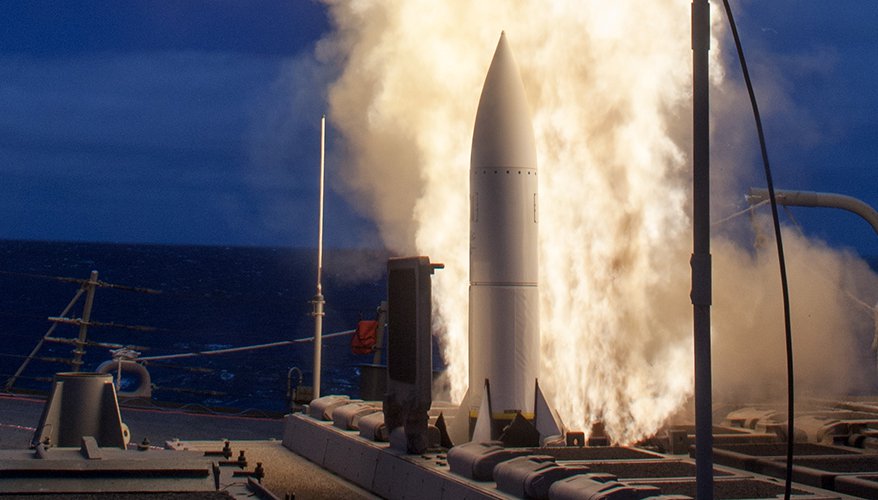 Defense Dept. photo
ARLINGTON, Virginia — The Navy is working to ensure its fire control systems have the necessary digital capabilities for the future fight, a senior service official said Feb. 23.

The Cooperative Engagement Capability, or CEC, is the Navy's current integrated fire control system. The system enhances anti-air warfare capabilities on Navy ships, aircraft and Marine Corps Composite Tracking Network units "by the netting of geographically dispersed sensors to provide a single integrated air picture, thus enabling Integrated Fire Control to destroy increasingly capable threat cruise missiles and aircraft," a Navy fact file said.

The CEC is a key system in the Navy's Aegis Combat System, the service's "centralized, automated, command-and-control and weapons control system" for its cruisers and destroyers, a Navy fact file said. The Navy successfully integrated the CEC on the latest version of Aegis, Baseline 10, the Navy's December 2021 Selected Acquisition Report on the CEC said.

The first ship with Aegis Baseline 10 will be the Arleigh Burke-class destroyer USS Jack H. Lucas, a Navy fact file said. The service plans to deliver the ship in 2023, Vice Adm. William Galinis, the commander of Naval Sea Systems Command, said during a speech at the National Defense Industrial Association's annual Expeditionary Warfare Conference.

However, the Navy has had an "inability" to develop and embed digital tools and interoperability capabilities into its integrated fire control platforms, said Anne Sandel, the acting principal civilian deputy in the office of the assistant secretary of the Navy for research, development and acquisition.

"I believe we've actually made inroads, and many of us … have worked for years in this particular area," Sandel said during a keynote address at the conference.

Navy officials across the service are collaborating to develop a "digital engineering backbone" and "model-based systems engineering" tools for the integrated fire control capabilities, Sandel said.

"That group is together, that group is working," she said. "That's ongoing, even if it's not visible to the rest of the world because of some of the classification."

Along with the latest edition of Aegis, the Navy sees an "opportunity to upgrade" the Ship Self-Defense System, or SSDS, the combat system on its amphibious ships, Galinis said.

The Forge, the service's software factory, is working to "quickly modify and upgrade the software that support these combat systems and other combat functions on board a ship," he said. The result will be "a closer relationship, a closer integration between the SSDS … and the Aegis system on the destroyers," he said.

The Navy is pursuing increased integration of its combat and its command, control, communications, computers and intelligence systems as well, Galinis said.

Along with administrative information, "a lot of tactical data" lives on the Navy's network as well, he said. "So, the ability to be able to … keep that segregated, clearly there's a cyber element of that that we need to consider," he said.
Topics: Navy News