JUST IN: Muddled Process Deterring Small Businesses from Defense Contracts, Study Shows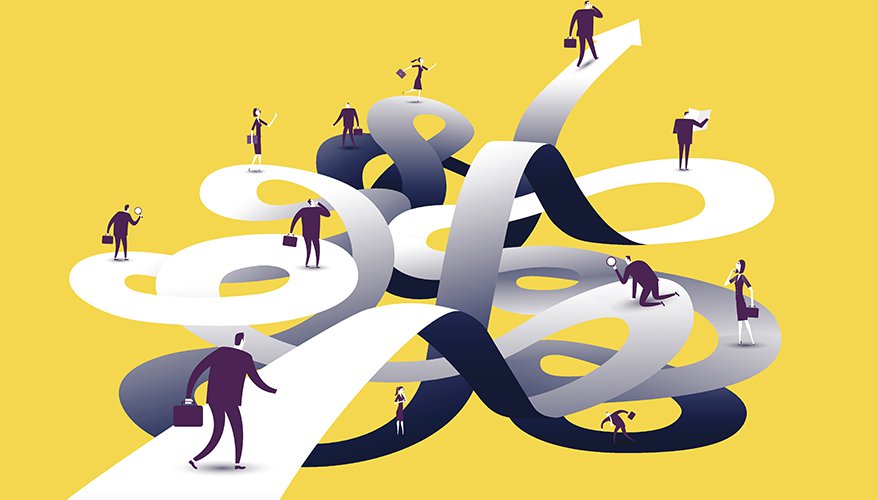 iStock illustration
Small companies accounted for 23 percent of business conducted with the Defense Department in fiscal year 2022, but the relationship between the department and small firms is fragile, according to a recent industry report.

Despite a record $159 billion — a 3 percent increase over the previous year — awarded to small businesses from the federal government in 2022, the number of small businesses receiving prime government contracts remains in steady decline, said market intelligence firm HigherGov.
In 2022, 58,681 small businesses received federal contracts. That's fewer than half the number that received contracts in 2010, despite there being more than 400,000 small businesses registered to perform contracts with the government, according to the Feb. 13 "Government Small Business Contracting Report."

Major drivers of the decreasing number of businesses receiving awards "include increased use of contract vehicles available to a limited number of firms, expanding regulations (such as cybersecurity requirements), and contract bundling that benefits larger firms and incumbents," the report said.
Furthermore, the government has put more emphasis on increasing the dollar amount of contracts, rather than the "number and diversity of small businesses winning contracts," the report added. The average small business contractor received awards of $2.7 million, a 9 percent increase over the previous year. Women- and minority-owned business received a higher total dollar amount of contracts, but a smaller percentage of the total contracts in 2022.
Justin Siken, founder of HigherGov said that when it comes to new technology, "you want multiple credible companies developing that and not just one." However, "the number of small businesses receiving contracts … has shrunk pretty dramatically," he added.
"Strictly with defense, I think that is the big concern here," he said. "The government needs to do more to get more businesses involved."

Both HigherGov and the Defense Department pointed to small businesses as a critical part of the defense industry.
In the introduction to the department's Small Business Strategy, released in January, Secretary of Defense Lloyd J. Austin III called small business an "imperative" focus in the strategy's summary, noting that small businesses account for 43 percent of all high-tech jobs, and generate 16 times more patents than large firms.

Small businesses bring a diverse talent pool, foster competition and build supply chain resiliency by rebuilding the industrial base — all reasons small businesses align with national security objectives, according to the strategy.
The department currently has programs to aid small businesses, including its mentor-protégé program that pairs small businesses with more experienced contractors, and the APEX Accelerators, intended to help government contractors navigate the complexities of government contracting.
However, the department can do more, the strategy said.
Unraveling the complex web of regulations that drive away small firms is a priority for the department. The strategy outlines a series of initiatives and objectives aimed at strengthening small business contracting.

The three main objectives to reduce barriers to entry are to: improve management practices, ensure the department's small business activities align with national security priorities and strengthen engagement and support of small businesses.

In terms of improving management practices, the strategy recommended establishing a group to integrate small business programs and activities. The number of programs causes fragmentation of responsibilities and resources, interfering with the department's ability to efficiently align small business efforts with its own.

Furthermore, the department needs to streamline entry points, which the department and HigherGov identified as "plentiful" and "confusing."
To address the objective of aligning the department's small business activities with national security priorities, the strategy recommended stabilizing and scaling technology- and manufacturing-related small business programs; better utilizing data tools to ensure small business capabilities are understood; and ensuring small business professionals engage early in acquisition strategy development.
Early engagement can be difficult for small businesses under the current process, Siken said. Contract forecasts, intended to provide notice of when bids will be released months or years before they are officially published, are often unclear and untimely.
Some branches in the department are better than others at these processes, Siken said. The department's strategy identified streamlining and improving communication across all branches as a goal.
Removing barriers for small businesses will require measuring the right problem, something the department is doing a better job of than the Small Business Administration, Siken said.
He referenced the Small Business Administration scorecard, which focuses on the dollar amount being put into small businesses rather than the actual number of small businesses, which is a more important measure.
"If you're making a part and you've only got one person bidding on that part, you're not going to get a good cost and quality versus if you have three of four people doing it," he said. "And if something happens to that one business then you're in trouble."
Siken said the department's solution set is as multi-faceted as the barriers and addressing them may require a culture change. The strategy and recommendations are a good start, but the real test lies in its ability to execute them — which is in part tied to its ability to gain congressional support.
For now, while the odds seem stacked against small businesses, they can improve their chances, the HigherGov report noted. For example, small firms can partner with established contractors and target work in areas where the government is more accustomed to working with small businesses.
HigherGov also encouraged small businesses to take advantage of what are called set-aside programs — a process where the federal government limits competition on certain contracts to small businesses to promote their involvement in government contracting.
Finally, HigherGov said "bid early and bid often." Despite the cumbersome and confusing process, the report found that average win rates on new contracts are high.
Topics: Business Trends