Convergence of AI, Modeling, Simulation Has Huge Implications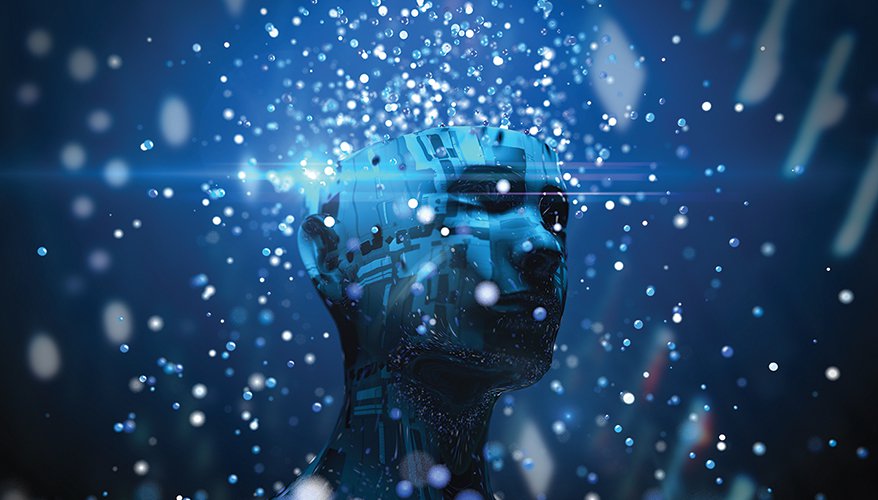 iStock illustration
As the president of the National Training and Simulation Association for the last 12 years, I have had the pleasure of watching the community grow and prosper, fueled by significant advancements in simulation technology that are revolutionizing the way we train and fight.
Today, I want to spend time convincing you that modeling and simulation is changing your world, a theme I have promoted during my tenure.
In 2007, NTSA led the successful effort to have modeling and simulation identified by Congress as a "Critical National Technology." We championed better identification and certification of the M&S workforce and fought for North American Industry Classification System codes — the federal standard for collecting statistical data across U.S. business sectors — for modeling and simulation so that data could be collected to better understand its effect on the economy.
We advocate for M&S curricula in schools and showcase its power at the Interservice/Industry Training, Simulation and Education Conference in Orlando each year. We sponsor the largest Serious Games show on the planet.
Why is this important? Because while the modeling and simulation world has been slowly improving lives over time, it is now on a collision course with your destiny. Behind every simulator, intelligent agent (iPhone), synthetic environment or autonomous entity, there is modeling and simulation.
We are rushing to develop digital twins of the environment and are now on a path to model the human mind. Models of you exist in all the major search engine databases, and your life is being recorded through your digital transitions and footprint.
Historically, the use of models has been limited by available computational power, internet bandwidth, data availability, storage capacity, hardware and software limitations and weak algorithms. In what NTSA calls the "Modeling and Simulation Century," all these limitations are vanishing, allowing us to expand into entirely new worlds of man-machine interaction that will bring the human mind into a much different relationship with artificial intelligence.
What do you get when you converge large language models with unlimited computing power, unlimited data and storage, next-generation algorithms and the internet? Artificial intelligence.
AI has been around a long time, but it is now accelerating into a new phase of development. It will ultimately drive your car and provide you a multitude of services.
It will bring you much better healthcare. AI agents can read every book on the planet in a couple of hours. They think 24 hours a day, seven days a week, talking to and training each other and learning new skills. We need to accept that they are better than humans at many tasks, are at the brink of thinking for themselves and ultimately thinking for you.
The bottom line is that machines have shown great benefit when integrated into our lives at a relatively slow pace and where limitations are placed on implementation.
However, as we allow AI agents the ability to discover, grow and teach themselves, we are at an inflection point like in the 1940s, when key theories and new technologies and an existential threat brought us to the nuclear age. But now as then, these same capabilities became available to the enemy and other criminal forces of evil.
Today, we see the proliferation of "deep fake" attacks on your household trying to convince you that your daughter needs immediate help, and you need to send her money.
How many fake emails and texts are you getting every day? What fake content is being presented to you on social media? China launched the largest ever cyber influence campaign in 2022 pretending to be real humans on the internet with great effect.
The potential impacts to national security are daunting. The proliferation of autonomous weapons systems requires an emergent response by the government and the industrial base. The battlefield is being transformed by AI controlled entities.
The enemy has captured detailed information on U.S. combat systems and is preparing to exploit their weaknesses. AI agents are infiltrating our forces down to the individual and their families. Leadership is being denigrated and shown as weak. Candidates are turning away from military service as they are influenced to disrespect their country and its values.
While we have time to embrace the good side of AI, we must also consider how modeling and simulation — and especially AI — will be tempted to take what we considered a "critical national capability" into a "critical national threat."
Our strategies need to ensure that Big Tech, which is developing many of these capabilities, is on our side, especially as it relates to dealing with adversaries and the dark side of social media and domestic political agendas. International companies need to pick a side about what is more important, a sovereign nation or their own monetary gain? China's goal is to defeat us from within and without, and they are being successful.
The good news is that while modeling and simulation is at the core of these challenges, it must also be at the core of our solutions.
So, come and join the modeling and simulation community at I/ITSEC 2023 in Orlando, Nov. 27 to Dec. 1, and see how government, industry and academia intend to shape the future. NTSA and NDIA are at the heart of this mission. ND

Retired Navy Rear Adm. James Robb is president of the National Training and Simulation Association.
Topics: Electronics, Defense Innovation