Army Makes Unified Network a Top Priority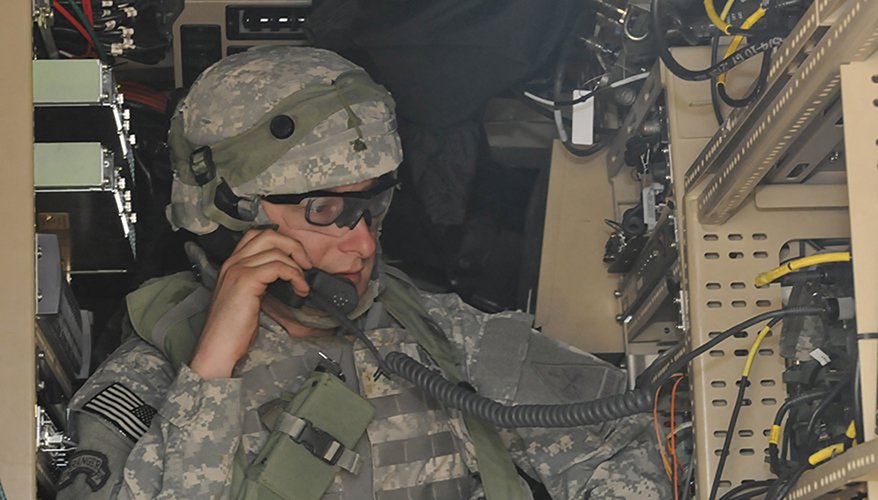 U.S. Army
"Our number one priority when it comes to transformation is the network," the new Army Chief of Staff Gen. Randy George declared in one of his first major speeches since being sworn in.
"Command and control is foundational to how we fight," and a lot of the systems the Army has today do not support effective command and control, he said at the annual Dwight D. Eisenhower Luncheon held at the Association of the United States Army's annual conference in Washington, D.C., in October.
"The network" has been one of the Army's top six modernization priorities for the last six years. It was number four on the service's list behind long-range precision fires, Next-Generation Combat Vehicle and Future Vertical Lift. George's statement indicated what is now being commonly called "the Unified Network" is at the forefront of the service's mind.
The concept calls for seamless connectivity from the foot soldier in the field at the "tactical edge," to higher echelons and a combat cloud.
Leaders have called the Unified Network the "backbone" that underpins the service's expansive modernization goals. Its success is not tied to any specific technology, but to the ability to adapt.
The Unified Network concept targets a "centralized delivery of services" in an effort to remove complexity from commands and "let them focus on the warfighting," Brig. Gen. Denise Brown, director of architecture, operations, networks and space, Office of the Deputy Chief of Staff, G-6, said during a panel discussion at the conference.
Brown said the Unified Network underpins the Army's efforts to transform and reimagine command and control, and is the "capability that delivers the resilient and secure communications to ensure that we have … secure access to our information, and it's a game changer."
Maj. Gen. Paul Stanton, commanding general of the Army Cyber Center of Excellence and Fort Gordon, in a press conference said: "Our Army senior leadership understands the significance of being able to move the right data to the right place at the right time. And they're investing their time and energy to ensure that we can do that effectively."
"They're providing the right prioritization and providing the right guidance and providing the right degree of resourcing in ways that we haven't seen historically. And so it's an exciting time to be part of helping to design and architect what we currently have and where we're going to be," he added.
The Army will be in a state of continuous transformation when it comes to unifying its network from the tactical edge back to the larger enterprise network and to a cloud, he said.
That has already been achieved on a smaller scale in experiments at European Command, he added. That includes narrowly focused use cases that are determining where gateways need to be placed to support the data flows necessary for that kind of connectivity, he added.
"We are absolutely operating at the very tactical edge all the way into the enterprise cloud and back again at mission relevant speed," he said.
Repeating that across the scale and breadth of the Army will require more time, he said, declining to estimate when that might happen.
Mark Kitz, program executive officer for command, control and communications-tactical, said trying to define the network for the future even five years out is a "fool's errand."
It requires iterative programs so that "we can embrace innovation, that we can embrace a flexible future network that we can modernize over time — because there is no end state for our network," he said.
There is also no one-size-fits-all approach, he added. There is no one contract, capability or application. Kitz said one of the questions he asks as PEO is "how are we building agile and nimble contracts to allow us to have a future flexible network?"
One aspect of flexibility is using cloud capabilities. The Army's fiscal year 2024 budget request asked for $469 million for its transition to the cloud and investments in its data environment.
Leonel Garciga, the service's chief information officer, said during a media roundtable at the conference the Army is taking a "crawl, walk, run approach to the cloud" and is still "very much" in the "crawl stage of what that looks like."
In December 2022, the Defense Department awarded a $9 billion enterprise cloud contract to Amazon Web Services, Google Support Services, Microsoft and Oracle under the Joint Warfighting Cloud Capability. The multi-vendor environment has provided some opportunities and challenges to the Army, Garciga said.
It "means a lot more training, a lot more diversity in the workforce that we need" to manage the cloud environment, but a lot of good work has been done to "really stand up those core services," he said.
The next step for the Army, and the "more important step" according to Garciga, is figuring out the mechanics of moving programs to the cloud, as well as determining which programs should or should not make the transition.
"I think we're doing a lot of work with the [program executive offices] to focus on those programs that are the most ready to go to cloud, or where it just fundamentally makes sense to go to cloud, and start that prioritization process," he said. "That's kind of the big takeaway … we don't want to take a lot of legacy" data and move it to the cloud when the Army needs to prioritize transitioning its current programs.
"I think we were running really, really fast, and there's a danger of running too fast," he said. The Army is now focused on "maturing where we are" and "adding some discipline to the approach" to the cloud.
"So, I think what you're going to see over the next year [is] us really reflecting on what does this mean for us as an Army?" he continued. "Where's the right place to push some of our data? Where do we want some redundancy where cloud makes sense? … And where do we want some mission assurance where cloud may not make sense, and how do we work through that kind of friction moving forward?"
The service can't let itself be shaped by this "shiny new thing," but must consider "how we fight as an Army" and where it makes sense to deploy the cloud, he said.
Along with the Army, industry must mature its approach to the cloud, said Lt. Gen. John Morrison, Army deputy chief of staff, G-6.
"I would submit to you the days of us dragging along a unique Army network to conduct any operation is over," Morrison said. "It's going to always be in this hybrid state of a mix of commercial capabilities and a mix of military unique capabilities, and … how do we use all of that to build in resiliency and then security?"
Kitz said data centricity needs to be a key consideration of designing a flexible network. "We are delivering a network to move data. We are here to move data … on the battlefield. That's really important."
Brown said data centricity is "moving away from … network boundaries being our security. We're going to secure that data." The Unified Network will be built on zero trust principles. And data centricity is absolutely critical to that. It will start removing that complexity, she said.
Col. Matthew Benigni, chief data officer for Army Futures Command, said it all boils down to adaptability. "We hear words like iterative, tailorable, agile. We think the defining characteristic of this future command-and-control system needs to be adaptability," he said.
Achieving adaptability relies on three characteristics: being responsive to the warfighter as a design principle; a foundation of secure access to shared operational data; and a modular architecture that can evolve with both technology and warfighter demands, he said.
Warfighter-driven innovation means watching what forces are doing, and "basically what they're doing is converting manual processes that bottleneck the amount of data we can consume," he said. "So true capability is delivered iteratively and the tighter we can make that cycle rate go, the faster it is."
Achieving a faster cycle rate means the network has to be built on shared common data, he said. "To put it simply, we need to decouple our data from our applications." Data cannot be trapped in the applications and services built by specific vendors within the system, he said.
Lastly, he said a modular architecture needs to be considered in relation to services "foundational" to industry, such as artificial intelligence and machine learning, data and applications.
"These things are foundational … in how our industry partners understand the health and state of their systems while in use, and they need to be part of what we develop," he said. "We think that environment could likely involve multiple vendors as the best in breed contributing to those services."
But the design also needs to acknowledge "that type of complexity might not be cost free," he added.
He acknowledged there are still open questions about modular architecture, such as: what is the right amount of modularity in this architecture while keeping integration complexity within reason? What portions of the codebase need to be open? Can the environment be made more competitive where more innovators can contribute?
"We think that we need help from industry defining exactly where those lines are drawn," he said. "So, we get the kind of competitive incentives we're looking for in this evolving, adaptive system."
Joseph Welch, director of Army Combat Capabilities Development Command's Command, Control, Communications, Computers, Cyber, Intelligence, Surveillance, Reconnaissance Center, said delivering the future network is "really about the ability to take risk."
"I can leverage our [science and technology] portfolio to take risk to demonstrate to the Army how we transition from the art of the possible into what's achievable," he said. "So, in my portfolio, I'm not looking at long S&T programs that are going to take three to five years and then require additional technical maturation. That's just not really realistic in this space." ND
Reporting by Sean Carberry, Laura Heckmann, Josh Luckenbaugh and Stew Magnuson.