Seeking the Goldilocks Formula for Defense Spending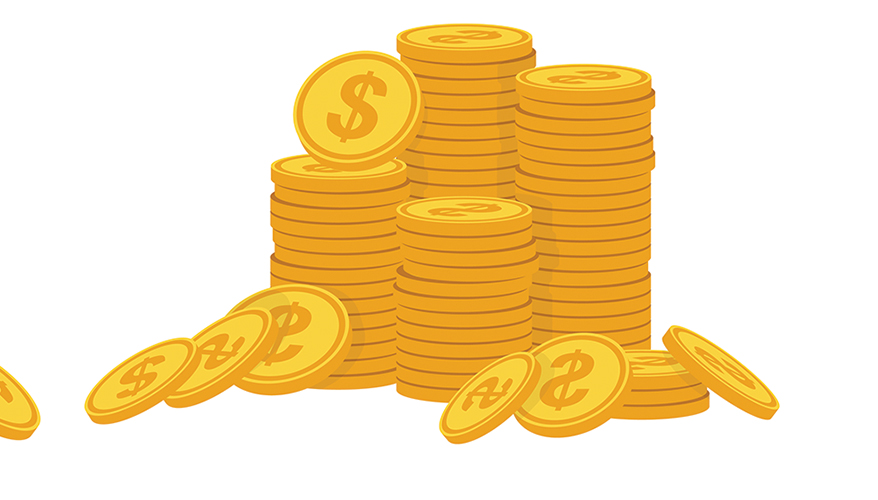 iStock illustration
It's a simple enough question: how much money for defense is enough?
That was the premise of a recent discussion at the Brookings Institution. Three defense experts spent more than an hour chewing over the question and did not agree on an answer.
Brookings senior fellow Michael O'Hanlon presented his case by summarizing his recent paper, "How to be a 'cheap hawk' in the 2020s," which called for a mix of cost-saving reforms, scaling back some procurement and increases in programs that bolster deterrence. His conclusion — real growth of 1 percent is needed, and the current defense budget proposal is about $10 billion short.
"The way I did that calculation was to take the force that the Pentagon believes that we should have for the future" along with modernization needs to deter China and Russia, and project over a 10-year period, he said. He then factored in expectations that new weapons will inevitably cost more than projected.
There are certain areas where the United States can't cut corners like military compensation, maintenance, training and forward presence, he said. While there could ultimately be a billion dollars or two in annual savings from reforms, there are some gaps that need to be closed to prevent China and Russia from seeing a Pearl Harbor opportunity, he said.
Mackenzie Eaglen, senior fellow at the American Enterprise Institute, said in theory current funding levels are ample.
"If we lived in a world where you could clean-sheet the defense budget, we have more than enough money," she said. "We're swimming in money. We're like Scrooge McDuck and his gold coins money. But we don't clean-sheet anything."
The defense budget is a cumulative work that can flex to some degree based on changes in strategy, "but most of the defense budget is not available for strategic choices and changes year over year — it's probably less than 18 percent," she said.
"Within that 18 or so to 20 percent, can you make a lot of changes and shifts and reductions? Sure," she said. "There are consequences and there are maybe some benefits, but I just want to present the budget as it is, not as we wish it to be. And we don't start from a whiteboard every year, we start with how they budgeted last year, and we change from there."
According to Congressional Budget Office research, major accounts in defense operations and maintenance and research and development tend to exceed inflation by 2 to 8 percent per year, she said.
"When you have defense budget total growth that's under inflation, then you have what are called 'under-budgeted bills,' and then you've got to cover those spreads with a top line that didn't even meet inflation," she said.
"So, when you ask me is 1 percent above inflation enough, but the typical annual cost growth for the defense budget just to exist on autopilot is 2 to 8 percent above inflation, you have to cut to exist," she said. Therefore, to operate with 1 percent real growth per year would require "diminishing your global objectives, your mission, your manpower and your workload."
Travis Sharp, senior fellow and director of defense budget studies at the Center for Strategic and Budgetary Assessments, split the difference, saying that 1 to 3 percent real growth is necessary because many of the potential cost savings will come up short.
"The feasibility of implementing some of those proposals I think will be difficult just to focus on the congressional side of things," he said. "Each year, DoD proposes certain divestments to weapon systems. And each year Congress blocks or limits some of those divestments."
Plus, the Pentagon isn't great at implementing cost savings or reforms either, he added.
"The expected value of the savings is probably going to be less than what is theoretically possible," he said. "So, since we're going to be able to save less through those types of proposals … we're probably going to have to increase the top line."
Sharp noted that since 2016, average real growth in the defense budget has been 2.5 percent, thus 1 to 3 percent represents "a reasonable projection that reflects some of the agreements that policymakers have been reaching."
Eaglen noted that another barrier to defense budget reform and cost savings is the up-front cost of eliminating bases or programs.
"Usually, the costs are two or three years before you reach the savings that come about five years later," she said, adding that she couldn't point to a reform "that doesn't cost money up front to implement."
Sharp then waxed philosophical about the prospects for serious reforms coming out of Congress.
"As with all things, outcomes on the Hill depend on the actions of individuals — you need policy entrepreneurs who are willing to frame problems and build coalitions in order to enact any type of meaningful change," he said.
"It's worth thinking, I guess, about what is the current pipeline of defense policy entrepreneurs in Congress, because the United States has been blessed since the end of World War II with having some incredibly powerful and effective defense policy entrepreneurs," he continued.
However, with changing political dynamics and incentives in the country, "that pipeline of defense policy entrepreneurs on the Hill has shrunk a lot," he continued.
Then there's the fact that Congress has not passed budgets on time, and continuing resolutions alone can cost the Defense Department 1 percent a year in lost purchasing power, for which Eaglen posed a solution.
"I've long advocated for Congress — their paychecks should be sequestered for each day past the start of the fiscal year where they're on a continuing resolution," she said. "It's not a totally wacky idea. And because they would probably get their job done a little sooner if there was some consequence for members." ND
Topics: Defense Department