AUSA NEWS: Tech Company Unveils Counter-Drone Radar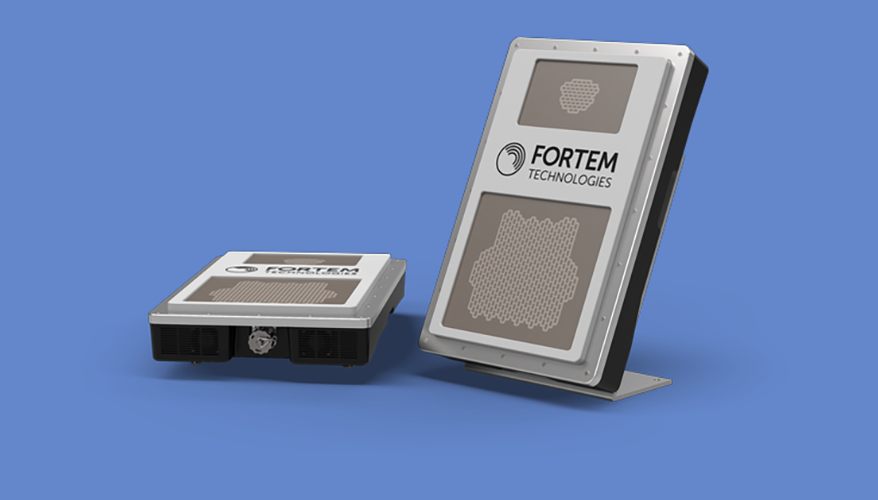 Fortem's R30 Radar System
WASHINGTON, D.C. – Utah-based tech company Fortem Technologies announced the launch of its TrueView R40 drone-detection radar at the Association for the United States Army's annual meeting and exposition Oct. 11.

The R40 radar is the newest iteration of Fortem's TrueView radar, utilizing AI to help filter data, avoid false alarms, limit potential clutter and ensure a protected airspace, Timothy Bean, president and chief operating officer, said on the sidelines of the conference.

Purpose built to detect drones, the R40 can "see" at a low altitude, something that Bean said is the differentiating factor that sets R40 apart from other radar systems.

"You've heard the saying 'flying below the radar.' That's because [other systems] point the big radar in the sky. They only see air," he said. "If they pointed to the ground, the leaves blowing, the flags on the flagpole, the air conditioning in the hotel — it all generates all this noise, and they can't filter it out. And it's untenable."

Using onboard AI software, the R40 is able to filter out this noise, and Bean said the system has been called by some companies "the most advanced radar in the world."

"So, we're the radar below the radar. Think of it that way," he said. "We're dealing with all that clutter and all that noise."

The R40 provides both medium and long-range radar capabilities, while the R20 is a short-range radar and the R30 is a medium-range radar. Company product information states the radars provide 360-degree coverage and can be linked to form a mesh.
All three iterations of Fortem's TrueView radar system are small in size and able to operate off a conventional wall socket plug, Bean said.

"Some of these bigger radars that look out over the desert 10, 15 miles need a whole shed to power it," he said. "[Our radar systems] can power off the normal plug wall socket … they're very safe in an urban environment."

Due to the R40's small size, it offers a "very low" price point. Bean said Fortem is installing its chips on $20,000 radars, and "the market is starting to understand this."
Topics: Army News