AUSA News: Ukraine to Receive New C-UAS Tech in Early 2024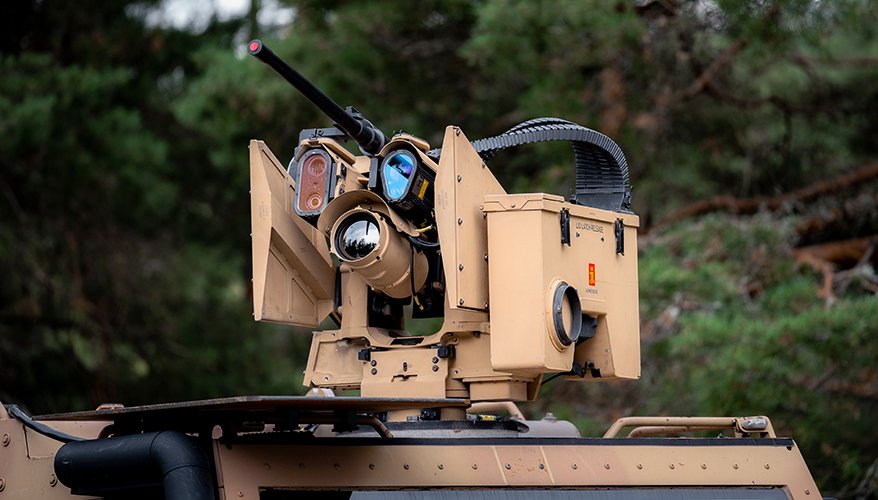 Kongsberg image
WASHINGTON, D.C. — Norway-based Kongsberg Defense and Aerospace will deliver a counter-UAS system to the Ukrainian Armed Forces in early 2024, a company official said.

In August, Kongsberg signed a $71 million contract through the International Fund for Ukraine to deliver multiple CORTEX Typhon C-UAS systems to the Ukrainian Armed Forces. The fund was established by the United Kingdom and other international partners to procure military capabilities and deliver them to Ukraine quickly, and Dan Arakelian, U.S. business development director for Kongsberg Defence and Aerospace, said the company is on track to deliver in early 2024.
"With Ukrainians, it's a rapid program," Arakelian said Oct. 11 on the sidelines of the Association for the United States Army's annual meeting and exposition. "For the first time, it's being fielded in early 2024. And there's already extensive discussions about more beyond that."

According to a Kongsberg press release, the CORTEX Typhon C-UAS will provide the Ukrainian Armed Forces with aerial threat protection built upon "field-proven software and hardware from Teledyne Flir and Kongsberg, including surveillance system and Kongsberg Remote Weapon Station and CORTEX Integrated Combat Solution."

As Kongsberg focuses on rapidly fielding the C-UAS system to Ukraine, the U.S. Army is also looking to purchase C-UAS systems from Kongsberg, which has been under an indefinite delivery/indefinite quantity contract since 2018 to deliver Common Remotely Operated Weapon Stations. In September, the Army placed a $94 million order under the contract for an additional 409 CROWS.
"Right now, in my experience, we're exactly in that moment with counter-UAS," Arakelian said. "It's being added to our contract."
In addition to its contract with the International Fund for Ukraine, Kongsberg holds a contract to deliver C-UAS technology to Germany as well. Arakelian said the contracts with Ukraine and Germany have laid the potential baseline and groundwork for what its C-UAS contract with the U.S. Army might potentially look like.
"The U.S. Army is looking to add that to our contract, and we can't really say much more about the U.S. part," he said.
Kongsberg also recently announced that it is currently executing a technology refresh of all legacy CROWS across not only the U.S. Army, but the Defense Department's vehicle fleets, as well as integrating CROWS onto new platforms.
With roughly 18,000 CROWS operating within the Army, modernization and innovation remain important factors in this technology refresh, Arakelian said.
"In the previous contract, the Army had completely redesigned and updated the system to modernize it, just to take care of all the obsolescence," he said. "Now, on CROWS 5, we're almost two years into production on this system, which is called CROWS Tech Refresh. … So, we are now re-fielding this new CROWS everywhere where there was an old CROWS."
Topics: International, Emerging Technologies